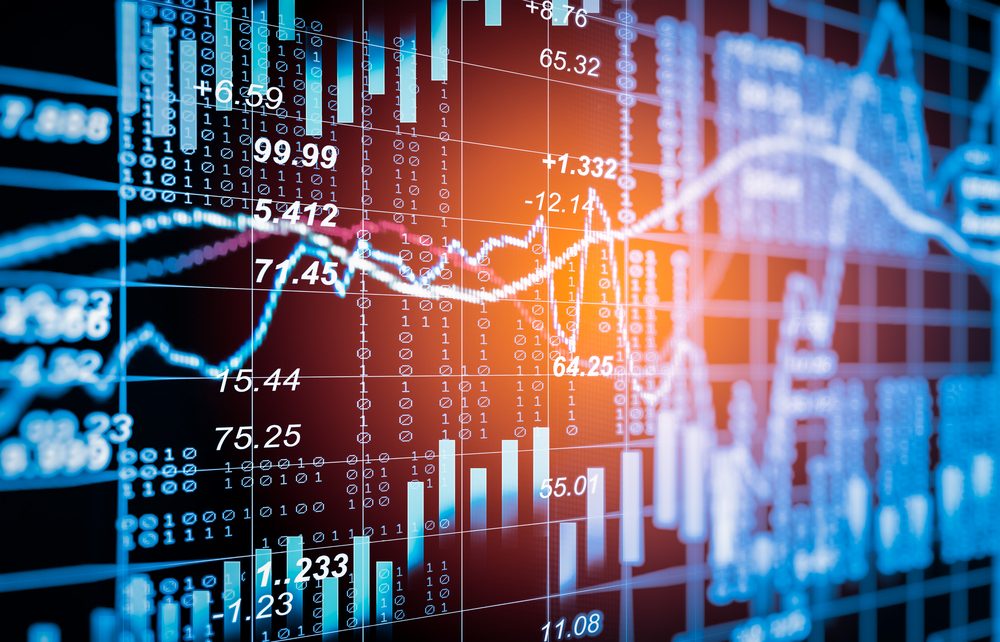 On Wednesday and Thursday, the stock markets suffered heavy losses and fell by 1,400 points. Donald Trump was quick to state that the drop had nothing to do with his trade conflict with China and instead blamed the Federal Reserve for being too aggressive. On Friday, US treasury secretary, Stephen Mnuchin, said that the moves were just a correction and said he wasn't too worried about the week's losses.
When asked to comment on Trump's attack on the Fed, Mnuchin simply said that he thought Jerome Powell was doing a good job. Soon after, the opening bell of Wall Street rang and everyone was focused on what would happen. There were no doubt some sighs of relief, as the Dow Jones industrial average began by jumping 1.5% to gain more than 360 points within minutes.
Theresa May felt moved to appease Brexiters' concerns over the Irish backstop by saying the government will not sign up to any deal with the EU that keeps it in a customs union indefinitely. While this will no doubt please those who are passionate about leaving the EU, it represents yet another conundrum, as the EU27 have said for some time now that they will not accept any end date for the backstop being inserted into the withdrawal agreement.
Which, of course, raises the question of whether we can expect to reach a deal with the EU. How can May possibly please hard-Brexiters who are demanding something that the EU have said cannot be part of any agreement? The prime minister's spokeswoman said that any future economic relationship needs to be in place by the end of December 2021 at the latest. Yet chancellor Philip Hammond said that there needed to be an extension, simply because of how long it will take the implement the required changes.
Our latest currency forecasts should be ready for you to download sometime this week, so do keep an eye on your inboxes (or, alternatively, we'll be including links to your free download in future currency notes). In the meantime, do have a read of some of our most recent case studies. They detail some of the work we have done with clients to afford them peace of mind and protect their budgets against market volatility.
GBP: pound looks likely to suffer volatility for some time
With no major economic data releases from the UK on Friday, any sterling movements were likely to be caused by events elsewhere, or Brexit-related news. Reports on Thursday afternoon that Theresa May faces a potential revolt from her Cabinet certainly didn't imbue the markets with any confidence and the pound dropped against the dollar from the highs it reached on Thursday.
It seems quite likely that the pound will suffer from significant volatility in the coming weeks and months, and in which direction almost exclusively depends on how Brexit negotiations go. Investors were buoyed throughout the middle part of last week, but with no confirmation on the details of an arrangement, the drop back was to be expected.
Nothing on the schedule today, but tomorrow sees the unemployment rate for August as well as average earnings for the same month. Economists are expecting a drop in wages, which would appear to be at odds with what Andy Haldane said last week. On Wednesday, we will see inflation for September which is expected to nudge up to 2.8% from 2.7%.
EUR: eurozone industrial production beats forecast
It was a relatively quiet end to the week for the eurozone, although we did see the eurozone's industrial production figures for August. Year-on-year, production increased by 0.9% following a 0.3% rise the previous month and easily beat market expectations of a 0.2% drop. The month-over-month figures were impressive too, showing production jumped 1% in August following a downwardly revised 0.7% fall in July and above expectations of a 0.4% rise.
We also saw the German inflation rate for September which was confirmed at 2.3% from 2% the previous month. It was in line with market expectations and is the highest rate of inflation since November 2011. The euro weakened against the dollar, but it ended the week higher than it had been at the start. It did manage to make some gains against sterling, which suffered because of renewed Brexit fears.
We will see import and export prices in Germany for August today, but that's a minor release. Tomorrow is much busier, with the eurozone's balance of trade figures for August as well as the ZEW economic sentiment indices from Germany and the eurozone. On Wednesday, we will see the final reading of the inflation rate for September which is expected to climb to 2.1% from 2%.
USD: stock markets bounce back after heavy losses
Following two consecutive days of big losses, the Dow Jones industrial average started Friday with a bang by jumping 1.5%, or more than 360 points. Wednesday and Thursday saw losses of 1,400 points, but it looked as if New York wanted to end the week on a high. US treasury secretary, Stephen Mnuchin, spoke to CNBC and said that the recent moves on the stock market were 'just a correction'. Somewhat tellingly, he said that he felt Jerome Powell was doing a good job.
On the economic data front, the University of Michigan consumer sentiment fell to 99 in October from 100.1 the previous month. The reading was below market expectations of 100.4, with the decline being attributed to less favorable assessments by consumers of their personal finances.
The only release of note today is the retail sales figures from the US in September. The figure is expected to jump to 0.5% from 0.1% the previous month. Tomorrow we will see the industrial and manufacturing production figures for September, while Wednesday brings the Federal Open Market Committee meeting minutes.
For more on currencies and currency risk management strategies, please get in touch with your Smart Currency Business trader on 020 7898 0500 or your Private Client trader on 020 7898 0541.