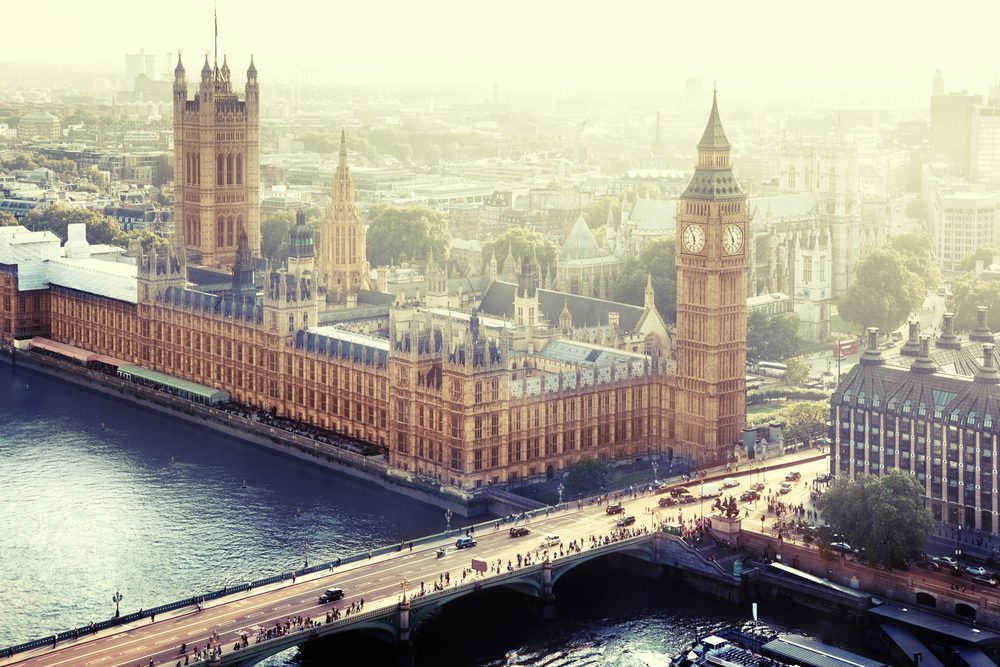 Sterling has had a wobbly start to the week, with fears over a global trade war and continuing Brexit uncertainty rattling investors. After sinking to a seven-month low against the dollar on Tuesday, it fell back even further yesterday morning, following concerns that Theresa May might struggle to win the 'meaningful vote' amendment that was to be debated in the House of Commons.
However, later in the afternoon, lead rebel Dominic Grieve accepted the government's compromise and said he would now support the bill. At around 5pm, the final obstacle to the EU withdrawal bill was removed and it was successfully passed. May will breathe a huge sigh of relief and it looked as if the markets did too, as the pound made some late gains against the dollar and euro.
There was some positive economic data from the UK, with CBI industrial trends orders smashing forecast, while existing home sales in the US came in just below expectations. Mortgage applications in the US jumped to 5.2% up to 15 June and that was about it on the economic data front.
However, today is a big day that will be focused on the Bank of England's interest rate decision. The markets expect rates to be kept on hold this time around, but there are still expectations that rates could rise once more before the year is out. It will be interesting to see what Governor Mark Carney says in his speech and whether that will have any effect on sterling movements throughout the day.
GBP: interest rate decision due later today
Yesterday's only real piece of economic data came in the form of the CBI industrial trends orders which smashed forecast. From -3 in May, the orders balance had been expected to pick up to +1, but it actually came in at +13. It is the highest reading since January. Still, sterling suffered some losses at the start of the day, as it looked as if Theresa May would face a battle to win the 'meaningful vote' amendment.
Ultimately, Dominic Grieve's accepting of the government's compromise turned the tables and in the run-up to the vote it was expected that the government would win comfortably. And so it proved. The final hurdle to the EU withdrawal bill has now been overcome.
Today is the aforementioned interest rate decision. More interesting perhaps, will be what sentiments are expressed in the press conference. We will also see the public sector net borrowing figures.
EUR: flash consumer confidence reading today
There were no major releases from the eurozone yesterday and it traded sideways against the dollar throughout the day. Against sterling, it initially made some gains as concerns over the Brexit withdrawal bill weighed heavily on sterling. However, the government ended up winning the meaningful vote amendment and sterling quickly regained the ground it had lost throughout the day and ended up strengthening against the single currency.
Today will be focused on the BoE's interest rate decision, but we will see the eurozone's flash consumer confidence reading for June. It is expected to fall to -0.1 from 0.2 the month before, but any currency movements will likely be influenced from events elsewhere, especially if we see a surprise with the rate decision, of fears over a trade war ramp up once more.
USD: stock markets recover but concerns remain
After Tuesday's panic, the stock markets recovered yesterday. Investors still remain concerned that Trump could cause a full-blown trade war with China, but the People's Bank of China Governor, Yi Gang, urged people to remain calm. He pointed to China's economy remaining solid and said there was no reason for panic.
Fears have abated a little for now, but China is still not backing down from Trump's threat to impose $200 billion of tariffs on Chinese imports. US Commerce Secretary, Wilbur Ross, said that Trump's strategy is to make clear to China that they must change their behaviour.
Today we have initial jobless claims up to 16 June, while tomorrow we will see a raft of purchasing managers' index data. It will be interesting to see how a variety of sectors have performed in June.
For more on currencies and currency risk management strategies, please get in touch with your Smart Currency Business trader on 020 7898 0500 or your Private Client trader on 020 7898 0541.