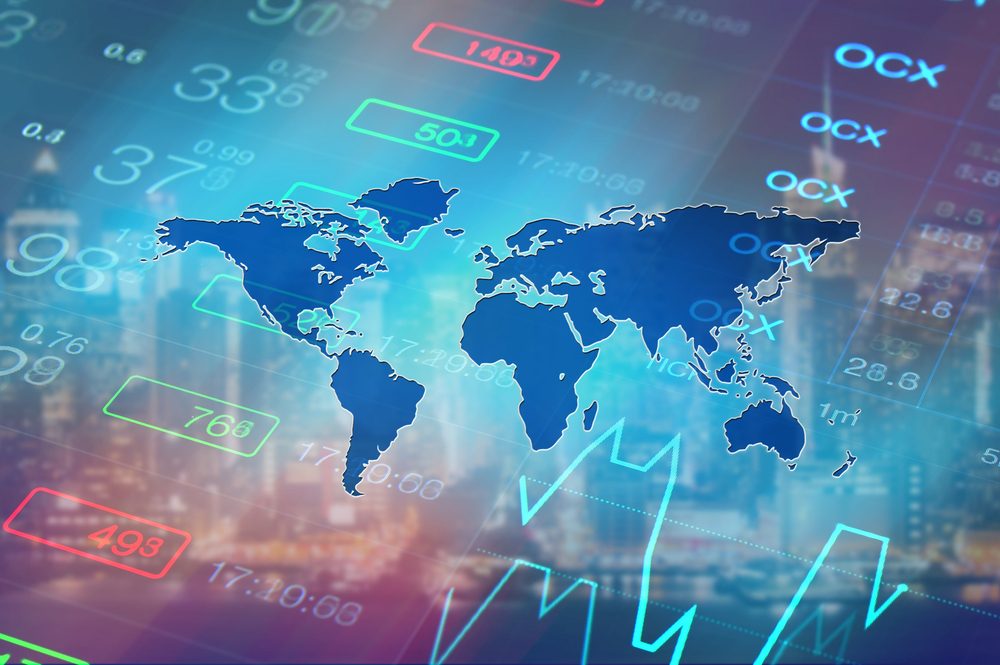 We often talk about uncertainty in our currency note and the potential impacts on your business. Well, yesterday threw up several instances of uncertainty that sent global stock markets tumbling to a one-year low. Concerns about Brexit, trade wars, the Italian budget row, China's economy and the Saudi Arabia saga sent the MSCI All-Country World Index to levels not seen since September 2017.
As we alluded to yesterday, the European Commission rejected Italy's 2019 budget proposals and has demanded a rewrite – the first time this has ever happened. Rome has three weeks to respond with a revised plan, with a smaller deficit for next year. Soon after, the Italian government responded by saying it will not change its budget and there isn't a plan B. It is currently unclear what will happen next, but the signs are not good.
If Italy refuses to revise its budget, then the EC could launch something called an Excessive Deficit Procedure, which could result in a hefty fine and closer scrutiny of Italy's tax and spending plans. This could increase eurosceptic feelings within the eurozone's third-largest economy which would likely cause further consternation in the markets. A compromise could still be reached, but everyone appears to be butting heads at the moment; the US and China, the UK and EU, Theresa May and her cabinet, and Turkey and Saudi Arabia.
In contrast with the stock markets, the currency markets were relatively quiet, although sterling managed to make some marginal gains against the euro and dollar. However, it will take more than yesterday's moves to regain the ground recently lost; six months ago, the pound was trading near $1.40, whereas yesterday it was hovering around $1.30.
Today we have the Markit composite, services and manufacturing PMU from Germany, the eurozone and the US in October, while in the UK we will see finance mortgage approvals for September. Our currency forecasts are now available for you to download. They are completely free and include a summary of the previous quarter, as well as some of the things to look out for during the rest of the year.
GBP: UK factories suffer falling orders
Yesterday, the Confederation for British Industry reported that new orders at UK factories fell at the fastest pace in three years in the last quarter. Companies are more pessimistic about their prospects, particularly their chances of selling goods abroad. The business optimism index found that 10% of firms were more optimistic than they were three months ago, with 25% less optimistic. That gives us a grad total of -16, which is the sharpest decline since July 2016.
No 10 felt moved to deny that a cabinet row had taken place during discussions about the Brexit backstop. Ministers reportedly told Theresa May that she had to ensure that any backstop arrangements put in place were not indefinite. It still remains to be seen whether parliament will agree to whatever is proposed, but the president of the EU council, Donald Tusk, said that it was possible an emergency summit to finalise a Brexit deal could be held.
Today we have the UK finance mortgage approvals for September, which are expected to remain about the same as last month, at 39,000. So many forecasts have been wide of the mark recently though, that it wouldn't be a surprise to see it come in different to that.
EUR: Italy and the EC at loggerheads
As expected, the European Commission rejected Italy's budget proposals yesterday and demanded that they rewrite the plan. Italy now has three weeks to respond with fresh proposals, although prime minister Giuseppe Conte said that there was no plan B and that there would be no smaller deficit. He was prepared to tweak Italy's fiscal plans, but feels that the 2.4% of GDP is essential to meet its election pledges in 2019.
The news rattled the stock markets which tumbled to their lowest mark since September 2017. There is a considerable amount of turmoil taking place across the world at the moment, and it will be hoped that at least some of the issues can be ironed out sooner rather than later. It would be truly wonderful if everyone could just get along and play nicely.
The only release of note from the eurozone yesterday was the flash consumer confidence reading for October which came in at -2.7 but was better than the -3.2 analysts had expected. The figure actually improved from -2.9 the previous month. Today is extremely busy, with a raft of purchasing managers' indices from Germany and the eurozone.
USD: US-China trade war hurts the markets
The stock markets took a bit of a hammering yesterday, as fears over the US-China trade war reared their head once more. China's disappointing economic growth in the third quarter of 2018 initiated fresh worries last week, with Caterpillar's warning of rising prices adding fuel to fire. In possibly related news, Harley-Davidson reported a slump in sales to American consumers, mere months after Trump called for a boycott. Retail sales fell by 13.3% year-on-year in the last quarter.
The highlight in America today is new home sales for September. We will also see composite, manufacturing and services PMI for October, and mortgage applications up to 19 October 2018. The figures should give us a sense of how the economy has been faring of late, before the GDP growth rate for the third quarter of 2018 is released on Friday.
For more on currencies and currency risk management strategies, please get in touch with your Smart Currency Business trader on 020 7898 0500 or your Private Client trader on 020 7898 0541.