Fresh gains for sterling following Kwasi Kwarteng's dismissal as Chancellor.
By Christopher Nye October 17th, 2022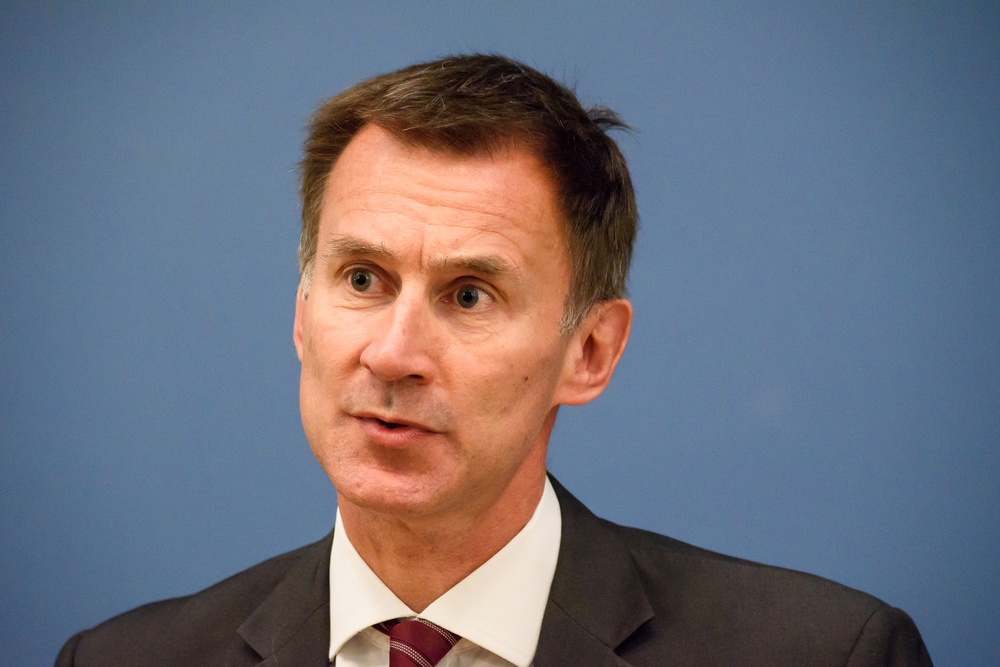 Jeremy Hunt, Chancellor of the Exchequer is due to present the Budget today
After a week of highs and lows, sterling starts the week stronger than it did against both the dollar and euro, compared to this time last Monday. These fresh gains follow last Friday's news of Britain's Chancellor, Kwasi Kwarteng being officially dismissed after the recent market turmoil his ill-received mini-budget triggered.
Prime Minister Liz Truss held a brief press conference on Friday afternoon, naming Jeremy Hunt the UK's new Chancellor, in addition to U-turning on plans to cancel the rise in corporation tax. Truss confirmed the rise would go ahead, and that it will raise £18bn in taxes for the UK. Britain's new Chancellor is to make an announcement today.
Meanwhile, markets worry that Truss's dismissal of Kwasi Kwarteng, in addition to revoking the mini-budget may not be enough, as fears that the pound could hit parity with the dollar continue to rise.
Truss faces further criticism with questions now circulating about whether her days as prime minister are numbered. Tory MP Crispin Blunt said thinks "the game is up" and now it is a question of "how the succession is managed". Likewise, Labour party leader Keir Starmer said, "the prime minister says she is in charge but the evidence this weekend suggests she is in office but not in power".
In this unpredictable political and economic climate, it is impossible to predict what may happen next with the pound, however you can find out what major banks are predicting for the next quarter and beyond in our latest Quarterly forecast.
In the eurozone, Italy's annual inflation rate  will be released at 9am, and Germany will be expecting its economic sentiment index tomorrow.
Likewise, Canada's annual inflation rate will be announced on Wednesday, at the same time as US housing starts and building permits (1:30pm UK time).
Make sure any upcoming transactions are protected against the risks of sudden market movements. Secure a fixed exchange rate now with a forward contract; call your Business Trader on 020 7898 0500 to get started.
GBP: sterling makes fresh gains against dollar and euro
The pound is stronger against the euro this morning and is in a much better position against the dollar than it was after the September mini-budget.
There are no key data releases from the UK today however markets will be watching to see how recent political events will impact the pound. Fears that sterling will fall to parity with the dollar are rising .
The UK's annual inflation data will be released on Wednesday. After edging slightly lower to 9.9% in August from double-digits (10.1%) in July, September's inflation rate is forecast to remain unchanged, at 9.9%.
GBP/USD over the past year
EUR: eurozone inflation still high
After a choppy week against the dollar, the euro remains marginally unchanged from where it started last week. Against the pound however, the euro is weaker this Monday.
In the European Central Bank's (ECB's ) September meeting, Policymakers remained concerned about surging prices across the eurozone, and have said that inflation is likely to stay above the 2% target for longer than expected.
Today, there will be two speeches from the central bank addressing inflation – one from ECB Vice president Luis de Guindos at 9am UK time, followed by another from Governor of the Central Bank of Ireland, Philip R. Lane at 4pm.
Tomorrow at 10am, Germany's Zew economic sentiment index will be released.
USD: USD/GBP rate weaker compared to last Monday
The dollar is weaker against sterling this morning, while remaining largely unchanged against the euro compared to this time last week.
There are lots of interesting data releases this week, with a key one to watch being housing starts on Wednesday. In the previous data, housing starts in the US unexpectedly jumped 12.2% MoM to an annualized rate of 1.575m units (beating market expectations of 1.445 million). Markets are expecting that number to fall to 1.465m on Wednesday.
For more on currencies and currency risk management strategies, please get in touch with your Smart Currency Business trader on 020 7898 0500 or your Private Client trader on 020 7898 0541.