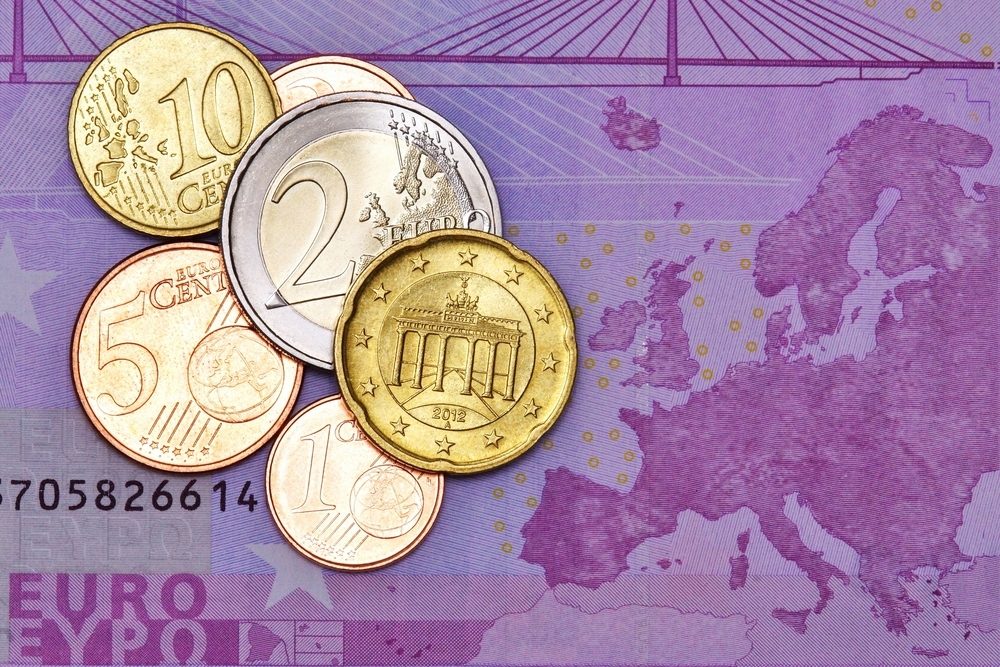 Last week was one of hiring and firing as Trump sacked his Secretary of State, Rex Tillerson, and announced Larry Kudlow would replace Gary Cohn as his new economic adviser. Kudlow spoke to CNBC soon after and immediately stoked fears of a protectionist trade war as he warned China should expect a tough approach to trade.
Meanwhile, the UK expelled 23 Russian diplomats following the recent chemical attack on the former double agent Sergei Skripal, and Boris Johnson caused yet more controversy on Friday after saying it is 'overwhelmingly likely' Vladimir Putin personally ordered the attack. Putin's spokesman, Dmitry Peskov, said the personal accusation was unforgivable and, rather ominously, added that Moscow's response 'will be coming shortly'. On Saturday, we learned that Russia had expelled 23 British diplomats and yesterday, Vladimir Putin secured a landslide victory in the presidential elections. Results are still coming in, but it looks as if Putin has secured more than 75% of the vote.
In economic news, we saw that eurozone inflation fell by even more than expected and came in at 1.1% in February. While this is good news for consumers, it means that inflation is now even further away from the European Central Bank's 2% target and that their quantitative easing programme has not yet had the desired effect. Another slight concern is wage growth which came in at 1.7% against an expectation of 1.8%. Several economists have been quick to point out that a fall in unemployment does not equate to inflation through wages as it did prior to the global financial crisis. Certainly something to keep our eyes on throughout the rest of the year.
This week is an extremely busy one, beginning with the UK inflation rate and German ZEW economic sentiment index on Tuesday. We will see the UK unemployment rate on Wednesday, as well as the main highlight of the week: the Federal Reserve's interest rate decision. The markets have already priced a rate hike in, so any dollar movement will likely come from the accompanying rhetoric. On Thursday, we will also see the Bank of England's interest rate decision and, while it is almost certainly going to stay at 0.5%, it will be interesting to see what Governor Mark Carney says.
Our API tool is a means of providing greater efficiency for your business. It works by plugging directly into your software, website or accounting package to provide live rate feeds. It also enables you to execute currency exchanges in a simple, quick and effective way. If you have any questions about our API tool then please do not hesitate to get in touch with a member of the team.
GBP: Boris says Putin ordered attack
On Friday, Boris Johnson said it is 'overwhelmingly likely' that the Russian President, Vladimir Putin ordered the nerve agent attack on former double agent Sergei Skripal. What evidence he has for this is not currently clear, but Putin's spokesman, Dmitry Peskov, said 'Any reference or mention of our president in this regard is a shocking and unforgivable breach of diplomatic rules of decent behaviour.' He added that the accusations 'not only violate international law but also run against common sense.' It is a worrying situation and one wonders how it will resolve itself.
It was a relatively quiet week for economic data in the UK last week, but the pound held its own against the dollar and strengthened against the euro throughout the week. It will be interesting to see what happens to sterling this week given the fact that we have a much busier week to come.
On Tuesday we will see the UK inflation rate, as well as the retail price index for February. On Wednesday the unemployment rate for January is released and on Thursday, the Bank of England will announce its interest rate and quantitative easing decision. Both are expected to remain unchanged, but Carney might give further indication of future monetary policy and could possibly hint at a rate hike as early as May. If that happens, we could see some sterling strength.
EUR: inflation rate dips below expectations
The eurozone's inflation rate was expected to dip from 1.3% to 1.2%, but it actually came in below forecast to hit just 1.1%. The surprising extent of the fall (which is the lowest inflation rate since December 2016), was put down to the prices of processed food, alcohol, tobacco and non-energy industrial goods rising less than initially thought. It might concern the ECB, as it appears their QE programme is not having the desired effect.
Wage growth also came in below expectations and, while it did increase, it did so to 1.7% from 1.6% when 1.8% had been expected. This is certainly a situation to keep close tabs on, as it could force the hand of the ECB. Quite what it will encourage them to do is unknown, but inflation cannot keep falling as much as it is. Interesting to consider how different this situation is to the UK, where inflation is continually outpacing wage growth.
Today we will have the balance of trade for January and on Tuesday we will have the German ZEW economic sentiment index. We will also see the consumer confidence flash reading for March. Thursday sees the German Markit manufacturing purchasing managers' index for March and we will also see the Ifo business climate.
USD: Fed rate hike 100% priced in
The dollar climbed against the euro once more on Friday to post a pretty good week; it traded sideways against sterling all week. The main release was the University of Michigan's consumer sentiment which came in much higher than expected to post an impressive figure. It was forecast to drop from 99.7 to 99.3, but the figure actually came in at 102. It appears that Trump's economic programme is proving popular at the moment. What a trade war might do to that remains to be seen.
However, his political programme appears to be a little more mixed, with the firing of Rex Tillerson who, as a decent diplomat, was seen as being too 'traditional' for Trump. Gary Cohn has been confirmed as his new economic adviser who has already issued a warning to China. We are set for a crazy few weeks but then what's new?
The key release of the week is the Fed rate hike decision on Wednesday. The markets have it down as 100% probability rates will increase and who are we to argue? Any dollar strengthening will likely come as a result of accompanying sentiment rather than the decision itself and the possibility of more than the three forecast increases in 2018. We will also see existing home sales, a raft of PMI data, and new home sales. An extremely hectic week. Strap in.
For more on currencies and currency risk management strategies, please get in touch with your Smart Currency Business trader on 020 7898 0500 or your Private Client trader on 020 7898 0541.