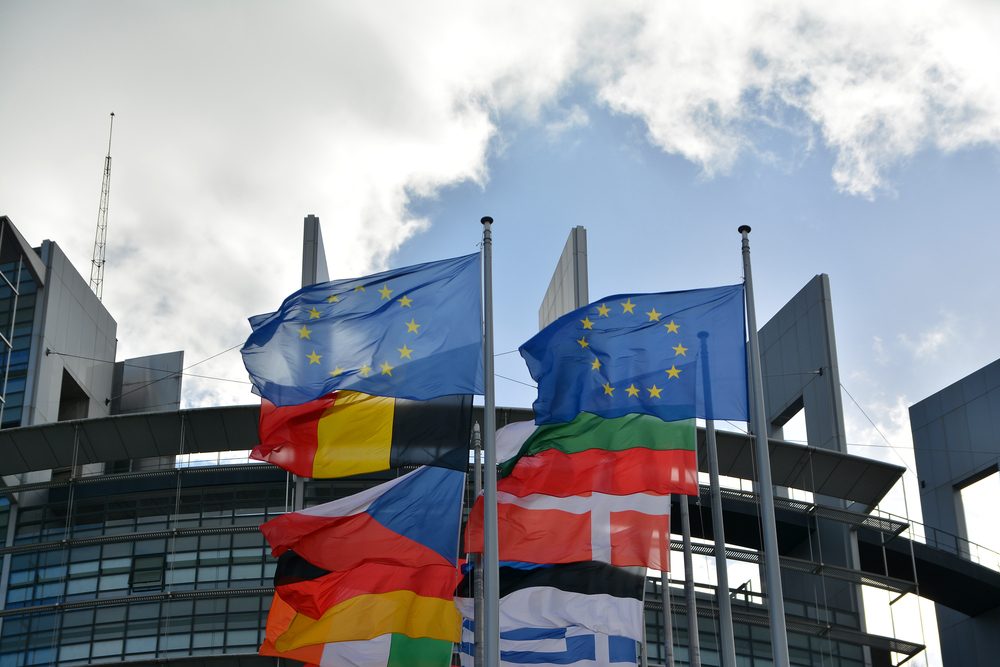 Figures released yesterday showed that eurozone growth has slowed this month, as ongoing trade war fears have affected exports. Markit's composite purchasing managers' index for the eurozone fell to 54.3 this month from 54.9 the month before, which was below expectations of 54.8. New orders increased at the slowest pace since October 2016, while future expectations of business activity dropped to a 20-month low.
There was some good news for the Nasdaq stock index, as it hit a fresh record high at the start of trading in New York. Google's strong performance was one of the main drivers of the move, as tech giant Alphabet smashed its Wall Street forecasts on Monday night. Traders were buoyed by the fact Google operations delivered earnings of $11.75 per share against a forecast of $9.59 per share.
In China, Beijing announced new fiscal measures designed to stimulate its economy. A heady mix of tax cuts and infrastructure spending have been rolled out in a bid to preserve economic activity within a reasonable range. Rising trade tensions with America caused China's growth rate to dip recently, but these new measures could redress that.
Trump is set to meet the European Council president Jean-Claude Juncker today and prepared by taking to Twitter to claim that tariffs are the greatest. It will be interesting to see how the meeting goes and whether the two can agree on next steps. We could be in for a few fireworks between the pair.
Today we have new home sales from the US, as well as CBI distributive trades and finance mortgage approvals from the UK. We will also see the German Ifo business climate for June which is expected to dip a little.
Finally, we thought we'd draw your attention to the Smart Currency Online Platform. If you make regular overseas currency transfers, then the platform is the ideal solution for your business. It is easy to book deals and you can use the platform to keep on top of all your transfers. If you want to get access to the platform, then please don't hesitate to give our team a call on 020 7898 0500, or email info@smartcurrencybusiness.com.
GBP: CBI industrial trends orders better than expected
Although the Confederation for British Industry's monthly industrial orders balance fell by two points to 11 in July 2018, it wasn't as bad as the 9 the markets had been expecting. Sterling had a relatively good day against the euro and dollar, making some gains against both on what was a fairly quiet day for UK economic data.
However, we did learn that Theresa May has taken control of Brexit negotiations, which puts new Brexit secretary, Dominic Raab, on the sidelines somewhat. May announced that the Cabinet Office is now in charge of negotiations, with Raab deputising. The move came on the last sitting of the Commons before the summer recess.
We also learned that Britain's factories continued growing last month, but many bosses are slashing investment plans as fears over a trade war and the final Brexit deal weigh heavily on their minds. The CBI reported that 18% of firms are more optimistic than there were three months ago, with 21% less optimistic.
Today we have UK finance mortgage approvals for June and CBI distributive trades for July.
EUR: eurozone growth slows in July
There was a raft of PMI data from Germany and the eurozone yesterday and the eurozone's largest economy performed better than expected. July's composite, manufacturing and services PMI in Germany all came in above forecasts, with readings of 55.2, 57.3 and 54.4 respectively, against expectation of 54.7, 55.5 and 54.3 respectively.
However, the picture wasn't quite as rosy for the eurozone as a whole, as composite PMI came in below expectations and new business orders increased at their slowest pace for 20 months. The readings help show the effects of the ongoing trade battle with America and further tariffs could significantly impact the eurozone's economy. However, if recent warnings are anything to go by, then the global economic recovery could be in trouble. It provides a fascinating backdrop to Juncker and Trump's meeting later today.
Today we have the Ifo business climate reading from Germany, as well as its current conditions and expectations for July.
USD: Alphabet helps Nasdaq hits record highs
The Nasdaq stock index hit a high at the start of trading in New York yesterday, as news that Alphabet shares were expected to jump by 4% filtered through to traders. Google's parent company posted revenues of $26.24 billion in the last three months, which beat expectations of $25.5 billion. That's up from $20.9 billion a year earlier. Profits dipped to $2.8 billion, but that is including the European Union's $5 billion fine. Impressive.
The dollar lost some ground against sterling yesterday and just about held its own against the euro. Composite, manufacturing and services PMI readings came in a bit mixed, with services disappointing the most. However, the reading of 56.2 still shows a robust rise in service sector output, with a sharp rise in new business being the main reason.
Today we will have new home sales for June, as well as mortgage applications. However, attention will likely be trained on Trump's meeting with Juncker and whether or not they can agree on the next steps in trade discussions.
For more on currencies and currency risk management strategies, please get in touch with your Smart Currency Business trader on 020 7898 0500 or your Private Client trader on 020 7898 0541.