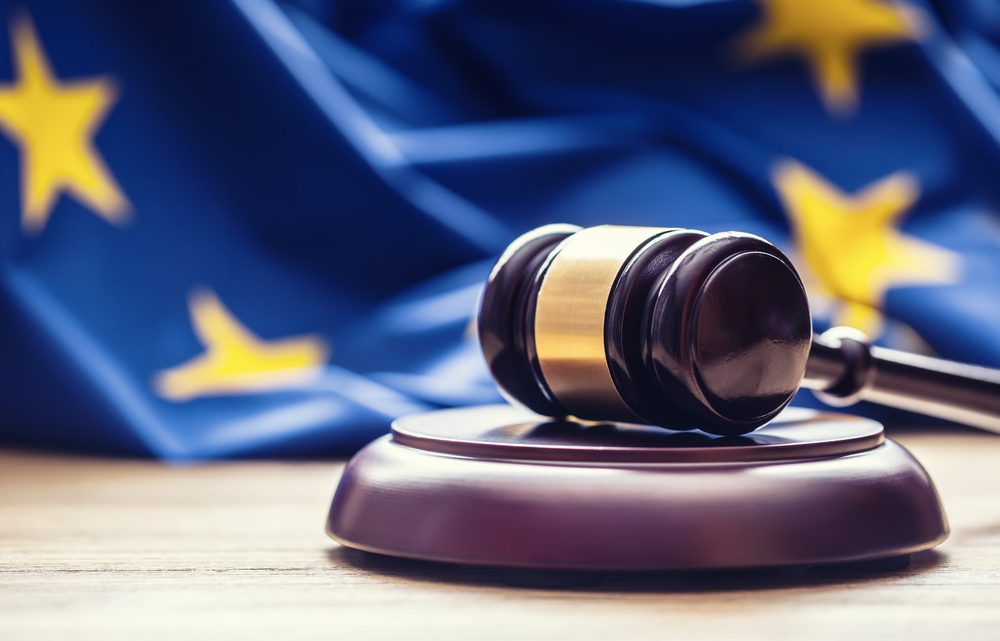 On Thursday, Theresa May gave comments to the House of Commons liaison committee, where she claimed that extending article 50 could lead to a renegotiation of her Brexit deal with Brussels. However, on Friday, EU officials dismissed this suggestion, saying that if article 50 was extended, then the only thing that would change is the date the UK officially withdraws. There is a general feeling that EU negotiators consider the 585-page withdrawal treaty done and dusted, and it only remains to be seen whether May can win the support of Parliament.
The news acts as yet another strand of uncertainty – is May making this false claim in order to scare MPs into supporting her proposals? Does she really believe what she is suggesting? With less than a fortnight until the meaningful vote (it takes place at 7pm on 11 December), it is vital that everyone is aware of the potential consequences of their actions. It still looks likely that the bill won't get through Parliament at the first attempt, but if the margin of defeat is narrow, then perhaps a few tweaks can be made. While that would appear to fly in the face of what EU officials are claiming, perhaps they are bluffing a bit too.
International trade secretary, Liam Fox, came out in support of May's Brexit deal, but claimed that a no-deal Brexit would not be a disaster. Still, it is surely the least preferred outcome from all of this. Striking trade deals with other countries would be a length, time-consuming process and you do have to wonder what would happen to the economy in the interim period.
The economic data releases on Friday are all detailed below, as well as what to look out for on the calendar this week. After you have had a read of the rest of this note, why not check out our latest Brexit white paper? It helps highlight the range of possibilities and what UK businesses should be considering when planning for Brexit. Time is running out to put strategies in place, so if you need some expert guidance, then please do give us a call on 0207 898 0500 or drop us an email at corptraders@smartcurrencybusiness.com.
GBP: UK house price growth picks up from five-year low
The only economic data release of note from the UK on Friday was the Nationwide housing prices for October. The figures showed that growth picked up to 1.9% in November, from the previous month's five-year low of 1.6%. The average price of a home in the UK is now £214,044 following a 0.3% rise in the past month. However, Nationwide's chief economist, Robert Gardner, said that a backdrop of economic uncertainty will probably stifle demand in the coming months.
Today kicks off with the final reading of November's Markit manufacturing purchasing managers' index. Last month, the figure weakened to 51.1 which was well below expectations of 53. However, it is expected to pick up to 53.0 this time around. Tomorrow we will see construction PMI and on Wednesday, new car sales for last month are released.
EUR: German retail sales smash forecast
On Friday morning, annualised German retail sales for October smashed forecast. The markets had been expecting sales to do an about-turn from -2.8% to 2.7%, but the year-on-year reading actually came in at 5%. On a monthly basis, sales unexpectedly declined by 0.3% to leave a faintly sour taste in the mouth. Analysts had expected a 0.3% gain.
We also saw inflation in the eurozone fall to 2% in November from 2.2% the previous month and below expectations of 2.1%. With the European Central Bank's target set at 2%, policy makers will be in no rush to increase interest rates. Indeed, the eurozone's economy is facing many risks at present, such as the Italian budget row and increased levels of global protectionism. The unemployment rate unexpectedly held steady at 8.1% when a drop to 8% had been predicted. Still, it remains the lowest jobless rate since November 2008.
As with the UK, today we will the Markit manufacturing PMI reading for Germany and the eurozone. Both are expected to fall a little which would continue a trend of weakening economic data from Europe. The highlight of the week is the third estimate of the eurozone's GDP growth rate for the third quarter of 2018.
USD: China and US agree to halt new tariffs
In the early hours of this morning, Donald Trump indicated that China has made more concessions on automotive trade. There have been reports that China has agreed to 'reduce and remove' tariffs below the 40% level that is currently being imposed on imports of US cars. Trump and Chinese leader, Xi Jinping, held talks in Argentina on Saturday and agreed to halt new tariffs.
The announcements represent a potential breakthrough in the trade war that has been going on for some time now, and we can expect some market reactions as we learn more and more about the deal.
Today's manufacturing PMI reading completes the full house for the UK, Germany, eurozone and the US. The ISM reading is expected to climb a little higher to 58.0 from 57.7 in the previous period, which would merely confirm the US economy is in a period of rude health at present. On Thursday, we will see the latest balance of trade figures, followed by non-farm payrolls on Friday.
For more on currencies and currency risk management strategies, please get in touch with your Smart Currency Business trader on 020 7898 0500 or your Private Client trader on 020 7898 0541.