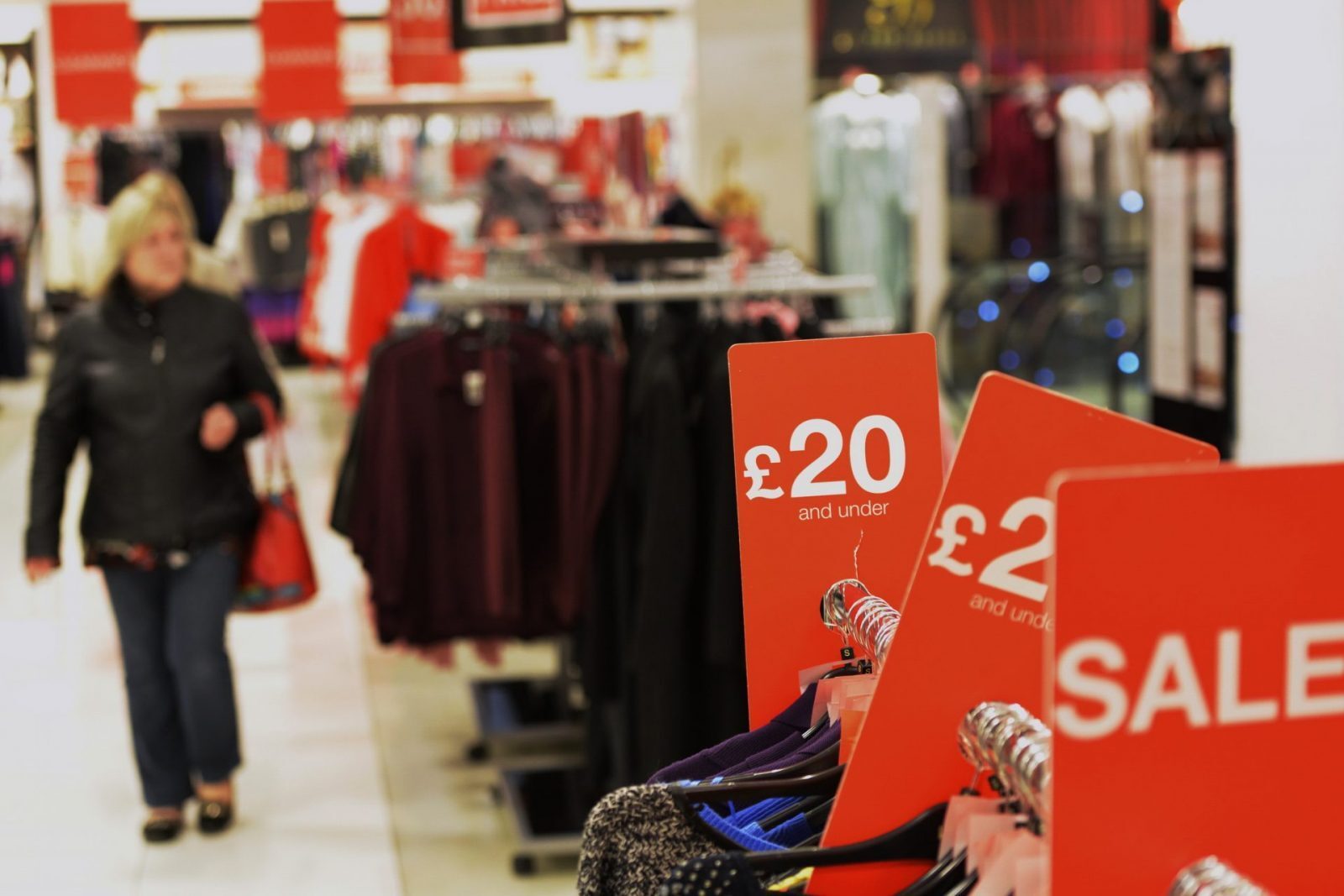 The euro continued to strengthen this week. The US dollar has lost ground against both sterling and the euro with sterling hitting its highest level against the US dollar since September 2016.
UK retail figures released showed that they jumped by 2.3%, when 1% was expected. The good weather of late has been cited as one reason for these impressive numbers. The euro also hit fresh highs against the US dollar, soaring upwards of US$1.11.
We've recently published our latest set of quarterly currency forecasts. In them, we outline some of the things to look out for in the coming months, show how different the currency forecasts from the major banks can be, and demonstrate the importance of having an effective currency risk management strategy in place.
GBP: sterling breaks higher as the till rings
Sterling pushed to its highest level against the US dollar since September after retail sales exceeded markets' expectations. This will be encouraging news as data of late has been sluggish and to the downside. Retail sales jumped by 2.3% against an expectation of 1%, with warmer weather helping push numbers higher.
This is in stark contrast to the big decline we saw last month. There was some concern that with the increase in inflation, outlook for Brexit and the forthcoming general election, we could have seen further strain on consumer spending. Year on year sales were up 4%.
In the meantime, the Conservatives released their political manifesto. Theresa May stated that a strong economy and delivering Brexit were top priorities. They dropped the 2015 pledge not to raise income tax or National Insurance and there are big changes to social care funding in England.
In addition, they have scrapped the triple-lock on the state pension, which guaranteed it rose by average earnings, inflation or 2.5% – whichever was highest. With the Liberal Democrats, Labour and the Conservatives all releasing their manifesto, it will be interesting to see what the electorate now think and if opinions have changed from the early forecast of a 100-seat gain for the Tories.
It is a quiet end to the week after a busy schedule of higher inflation, lower wage inflation and bumper retail sales. However, all eyes will be on whether sterling can hold on to its gains moving into the end of the week.
EUR: euro pulls back from recent highs
The euro pulled back slightly from its highs as markets rebalanced from the ongoing news flow we've seen. EUR/USD has pushed significantly higher this week, a move that is difficult to attribute to economic data, as the German ZEW number missed expectations.
Instead, the push is seen as being due to a weak US dollar following what has probably been Trump's most difficult week in office to date. Yesterday, the single currency gave back some of its gains from the past couple of days, but still remains at elevated levels.
There is little in terms of economic data released today. Instead, markets will be interested to see where EUR/USD finishes the week after making large gains.
USD: dollar saves face after a difficult few days
The US dollar began on the back foot yesterday but reversed some of those losses later after US economic data put the focus back on a widely anticipated increase in interest rates by the Federal Reserve. Both US initial jobless claims and the Philadelphia Federal Reserve's Business Index came out positive.
The number of people applying for jobless benefits fell to a 28-year low and the Philadelphia Federal Reserves' (Fed) business index came in at double economists' expectations.
US inflation and growth data have been poor in recent weeks, posing the market questions over a US rate hike next month, as well as Trump's firing of former FBI Director James Comey and possible ties between members of his administration and Russia. However, yesterday pointed to a mini turnaround in the dollar's fortunes.
All eyes will now be on June's non-farm payrolls data due in two weeks as the final major hurdle before the Fed sits down for their next meeting.
Today is very quiet for the US dollar as there are no major data releases, and direction will likely come from the other major currencies.
For more on currencies and currency risk management strategies, please get in touch with your Smart Currency Business trader on 020 7898 0500 or your Private Client trader on 020 7898 0541.