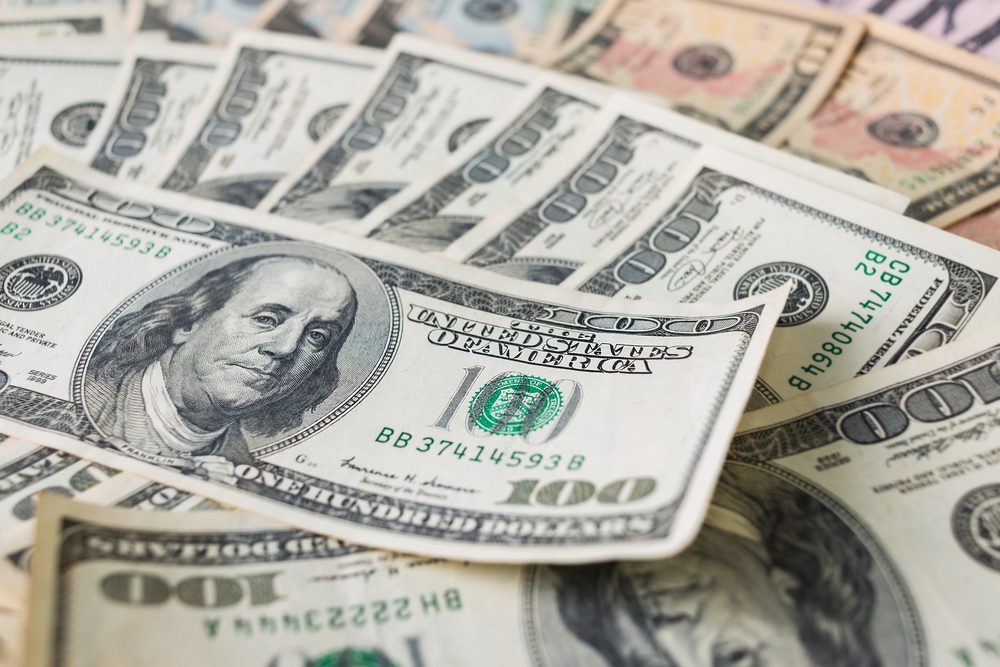 The main release on Friday was the hotly anticipated non farm payrolls in America which came in ahead of expectations and boosted the US dollar. In the UK, the construction purchasing managers' index fell to 50.2 from 52.2 in December which was below expectations of 52.8. Any figure over 50.0 shows growth, but the reading is the weakest pace of expansion for four months.
This week is a busy week for UK data and events. Today we have the PMI for the UK's service sector, a key indicator for the UK economy. Will this disappoint as well? Also we have Michael Barnier, the chief EU negotiator having lunch at 10 Downing Street with David Davis. Speculation seems to be rife that the Conservative eurosceptics are planning a coup against Mrs May. Later in the week we have the Bank of England interest rate decision on Thursday. Rates are expected to remain on hold, but it will certainly be interesting to see what Governor Mark Carney has to say about future monetary policy.
Our currency forecasts are still available to download and provide a few handy pointers on what to look out for in the next three months. They include some of the major banks' predictions over the coming year and we also have some key dates for your diary 2018.
Finally, last Thursday, we attended the West London Business Awards 2018 and are thrilled to announce that we won Finance Business of the Year. The event was hosted by Dame Tanni Grey-Thompson who did a marvellous job and an excellent time was had by all. We'd like to extend congratulations to all of the other winners and it was a job well done by the organisers.
GBP: construction sector at weakest pace of expansion for four months
It was a pretty dismal end to the week for sterling as it slid against the euro and dollar following a positive start to the year. Disappointing construction PMI data didn't help matters, but it was really about the sigh of relief investors gave following the positive non farm payrolls reading in the US.
The week kicks off with new care sales for January and we also have the services PMI. It is expected to increase from 54.2 to 54.3, but following the manufacturing and construction PMI readings, it wouldn't be too much of a surprise if that figure comes in below expectations. We can but hope.
Thursday sees the BoE interest rate decision, while Friday hosts the industrial, manufacturing and construction outputs for December. We will also see the balance of trade report for December.
EUR: euro strengthens against pound, slides against dollar
A very quiet end to the week for the eurozone still didn't prevent it from gaining against sterling. It did tumble quite a bit against the dollar following the release of positive non-farm payrolls data. The question is whether the dollar can continue this run following a prolonged period of weakness.
Today there is a raft of PMI data from across Europe, including Germany and, as the eurozone's largest economy, it will be interesting to see how strong these readings are. It is fair to say economic data has been consistently strong for the eurozone in recent times so we could see further evidence that the economic recovery continues apace.
We will also see retail sales for the eurozone later today and the German balance of trade on Thursday.
USD: non farm payrolls help the dollar rally
A fine end to the week for the dollar following the release of the non-farm payrolls data. The figure had been expected to come in at 180,000 but it actually posted a reading of 200,000 and the dollar strengthened shortly afterwards. It made some significant gains against sterling to reverse a recent trend, but where will it go from here? It is anybody's guess right now, but certainly something to keep your eyes on.
Today we have non-manufacturing PMI and the balance of trade for December tomorrow. Thursday sees the release of the initial jobless claims up to 3 February 2018 which are expected to hold steady at 230,000. Any improvement on that could support the dollar.
It has been a pretty volatile start to the year and the dollar surge on Friday really does help demonstrate how important risk management strategies can be to your business. Locking in a favourable price protects you against this volatility. We cannot emphasise this point enough!
For more on currencies and currency risk management strategies, please get in touch with your Smart Currency Business trader on 020 7898 0500 or your Private Client trader on 020 7898 0541.