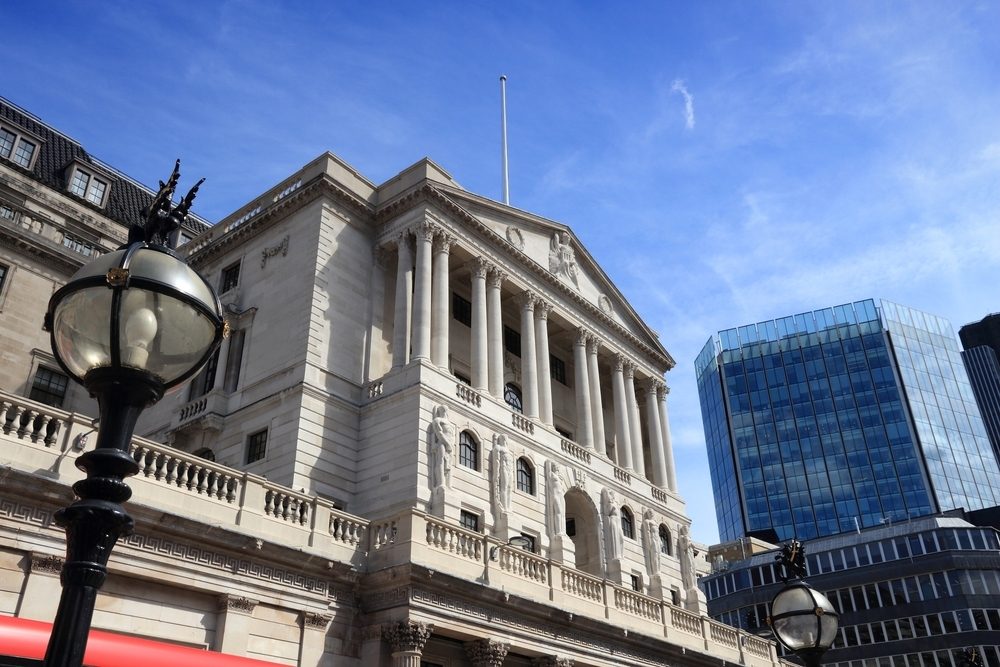 In an interview with the BBC, the Bank of England Governor, Mark Carney, said that a UK interest rate rise in May was not a foregone conclusion. The markets had largely priced in a rate hike, but recent economic data, especially the surprising drop in inflation, has cast doubt on something that was felt to be almost certain just a few days ago. Carney told the BBC that he 'didn't want to get too focused on the precise timing' [of the next interest rate rise].
The pound promptly weakened against the dollar to retrace all of its recent gains and has now lost more than three cents in a week. The recent intraday volatility between sterling and the dollar is really quite remarkable and it helps highlight how unexpected things can happen. It is one of the chief reasons we advocate putting currency risk management strategies in place, so that you can take advantage of favourable moves in the market, whilst protecting yourself from adverse events. Speak to one of our team today and find out the options available to you.
Other than that, it was a pretty quiet end to the week as far as economic data goes, although the flash consumer confidence release in the eurozone beat expectations. Still, there is generally held view that the European Central Bank is unlikely to increase interest rates anytime soon, which has had the effect of weakening the euro lately. Today is chock full of data releases from Germany and the eurozone which should provide further indications of how optimistic economic forecasts for 2018 are.
Download your free copy of our currency forecasts today and see why they are proving extremely popular. We wax lyrical about the inherent problems of forecasts and, while they can be a handy guide to what is expected, they can never really be relied upon.
GBP: hopes of an interest rate rise diminish
Comments made by Mark Carney have poured cold water on expectations of a UK interest rate rise when the Monetary Policy Committee convene in May. The markets had previously priced in a hike, but the dip in inflation in March has left some thinking that a hike might not yet be necessary.
Carney did say that rate rises will occur over the next few years, but he resisted making any commitments to a May increase. This caused the pound to lose further ground against the dollar and what started as a promising week suddenly collapsed. The dollar retraced its recent losses and it will be interesting to see what happens when the May decision is announced.
It is a fairly quiet start to the week for UK economic data, but on Friday we will see the GDP growth rate for the first quarter of 2018 and the Gfk consumer confidence.
EUR: interest rates like to be kept on hold for a while
With the recent raft of disappointing data from the eurozone, all eyes were on Friday's flash consumer confidence release. It was expected to fall to -0.2 in April from 04 the month before, but the figure actually came in better than expected at 0.4. It should provide some relief to those who feared economic projections were too optimistic.
However, the positive news didn't stop the euro weakening against sterling and the dollar. It is felt that the overall picture of economic data from the eurozone makes it unlikely that the European Central Bank will increase interest rates anytime soon. While the ECB will no doubt push ahead with its normalising of monetary policy, rates could stay at their current level throughout 2018 and beyond. The bank is set to meet this Thursday to announce their interest rate decision and the subsequent press conference will be watched closely for any indication of future policy.
Today is a busy start to the week for the eurozone, as we will see manufacturing, composite and services purchasing managers indices data for Germany and the eurozone. More disappointment would increase expectations that rates will be kept on hold for a long time and we could see some further euro weakness. But then, it could all come in above expectations…we'll just have to wait and see.
USD: dollar benefits from news elsewhere
Sterling has been climbing against the dollar recently, but that was owing to weakness in the greenback rather than sterling strength. So it is perhaps fitting that the dollar ended last week by making some healthy gains against the pound and euro because of events in the UK and Europe. Concerns that interest rates will be kept on hold have rattled the markets and the dollar has retraced most of its recent losses against the pound.
Today we will see existing home sales for March, as well as the composite, manufacturing and services PMI for April, while Tuesday sees the release of new home sales and consumer confidence. We will also see the GDP growth rate for the first quarter of 2018 on Friday. That should provide a solid indication of how the US economy has performed since the turn of the year.
For more on currencies and currency risk management strategies, please get in touch with your Smart Currency Business trader on 020 7898 0500 or your Private Client trader on 020 7898 0541.