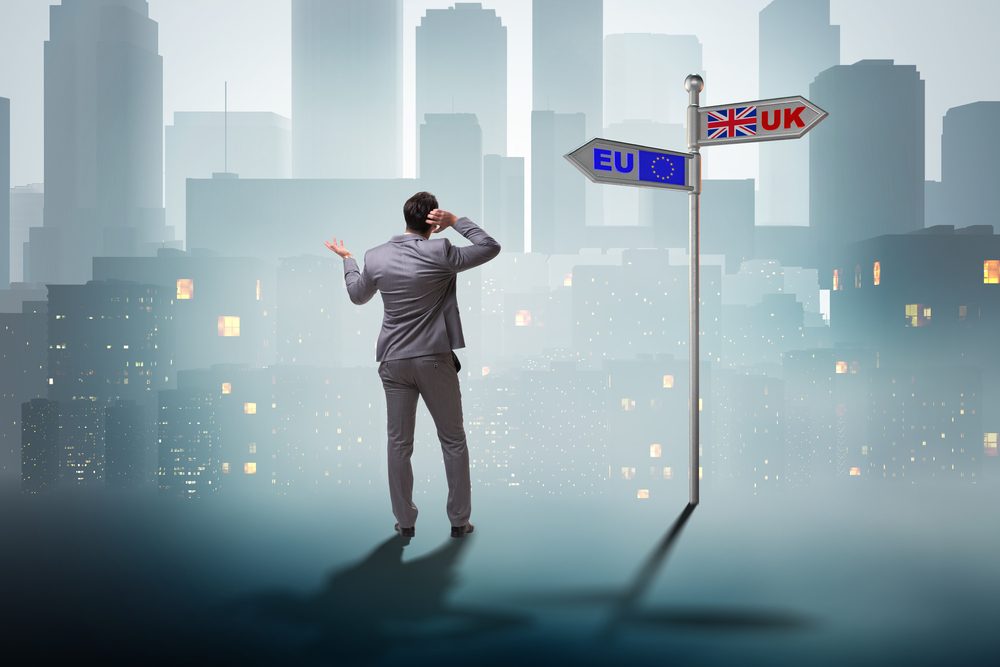 While families across America prepared to enjoy Thanksgiving, the Brexit political declaration text was leaked to the press. The 26-page document sets out the draft framework for the future EU-UK relationship but doesn't appear to offer any hope over frictionless trade after Brexit. The document will now be presented to EU leaders at a Brexit summit on Sunday for their approval, although it has already come under fire from MPs from all sides of the Commons.
Jeremy Corbyn described the document as '26 pages of waffle' which is the 'blindfold Brexit we all feared', while Iain Duncan Smith confirmed he and his Brexiter colleagues would 'kill' the Brexit deal in Parliament. Owen Paterson, the Tory Brexiter and former cabinet minister, asked Theresa May to consider withdrawing the backstop from the withdrawal agreement and replace it with the 'max fac' customs proposals. May rejected the request, saying that she was determined to have the future relationship in place by January 2021.
Whatever your thoughts on Brexit are, it looks like negotiations on the exact terms of withdrawal and final confirmation of the details of our future relationship will drag on for the next couple of years. Still, sterling jumped to its highest level against the dollar since Dominic Raab resigned as Brexit secretary, suggesting that traders think the chances of a no-deal have diminished. The pound climbed higher against the euro too, although it fell back as the day went on.
As May addressed questions and concerns from both sides of the House, it increasingly looked as if she was a lone voice. Nobody appears to be happy with what the Brexit political declaration text outlines; some MPs believe it leaves the UK much worse off. May conceded that she is committed to working towards 'frictionless trade', but the legal text of any new trade relationship cannot be agreed until after the UK has left. It looks as if no matter what happens, we will be in a position of limbo for some time.
We have outlined our position on Brexit in a white paper we have recently published. Do have a read through and if you have any questions, then do not hesitate to get in touch. Our team can look at your requirements and recommend effective means of protecting your budgets, margins and profits in these uncertain times. Today we have a raft of purchasing managers' indices from the US and eurozone on the schedule, as well as continued reaction to yesterday's Brexit-related news.
GBP: Brexit political declaration text fails to please
Corbyn thinks it is 26 pages of waffle, Ben Bradshaw thinks it will make people poorer, Angela Eagle wants to know what has happened to frictionless trade, Rees-Mogg wonders if EU law is superior to UK law, Justine Greening reckons it's a bad deal, while Sir Jeffery Donaldson thinks the backstop is unacceptable. Theresa May must sometimes wonder how she ever ended up in this position. It took 47 minutes of debate in the Commons for someone to praise the Brexit deal which surely does not bode well for the chances of May's proposals getting through Parliament.
Robert Peston reported that May has a cunning plan to get her Brexit deal through Parliament which, if true, beggars belief. Amber Rudd suggested that when Tory rebels reject the Brexit deal and realise the disastrous effects, they will do an about-turn and back the deal. This is something we urge you to give serious thought to, as it could create levels of volatility not seen for some time. The article we have linked to above explains it in detail, but if you play with fire it is entirely possible you will get burned. Worrying times indeed.
The pound had a fairly good day, although it wasn't quite as good as it looked like being at one point. Sterling jumped as high as $1.2927 against the dollar before falling back below $1.29 as investors tried to take stock of the day's developments or lack of. Sunday could be crunch time, with EU leaders set to announce whether they approve the Brexit political declaration text.
We appear to be in a bizarre position, where May is looking to secure agreement from EU leaders and will then go back to UK MPs saying "This is the best we can hope for, so you have to support it really." That's certainly a far cry from Liam Fox's claim that the EU trade deal should be 'one of the easiest in human history'. It now looks as if we'll take whatever we can get.
EUR: consumer confidence indicator markedly declines
The only economic data release of note yesterday came in the form of the eurozone's flash consumer confidence reading for November. Last month, it dropped to -2.7 and had been expected to fall further to -3 this month. However, it actually came in below that, dropping to -3.9. It is the weakest reading since March 2017 and is slightly concerning.
Euro movements against the dollar were fairly sedate and it could have been much worse against the pound which didn't have quite as good a day as we might have expected at the start. There could be some moves today through, with continued reaction to the Brexit political declaration text and a raft of PMI data from across the eurozone.
We will see composite, manufacturing and services PMI from Germany and the eurozone, as well as the final reading of the German GDP growth rate for the third quarter of 2018. On a quarterly basis, the figure is expected to sharply decline to -0.2% from 0.5% the previous quarter, while on an annual basis a figure of 1.1% from 2% is expected.
USD: Trump disagrees with his own intelligence agency
For many Americans, yesterday was a day for turkey and all the trimmings, but Trump still found time to tell members of the press that the CIA didn't conclude that Mohammed bin Salman was responsible for the death of the journalist Jamal Khashoggi. This claim came despite the fact that the CIA concluded that Mohammed bin Salman was responsible for the death of the journalist Jamal Khashoggi.
Understandably, it was otherwise quiet in the US. The dollar lost ground against sterling and a little against the euro, although it could have been worse. The pound climbed above $1.29 earlier in the day before falling back a little. Today will be much busier, as we will see the flash composite, manufacturing and services PMI readings for November.
For more on currencies and currency risk management strategies, please get in touch with your Smart Currency Business trader on 020 7898 0500 or your Private Client trader on 020 7898 0541.