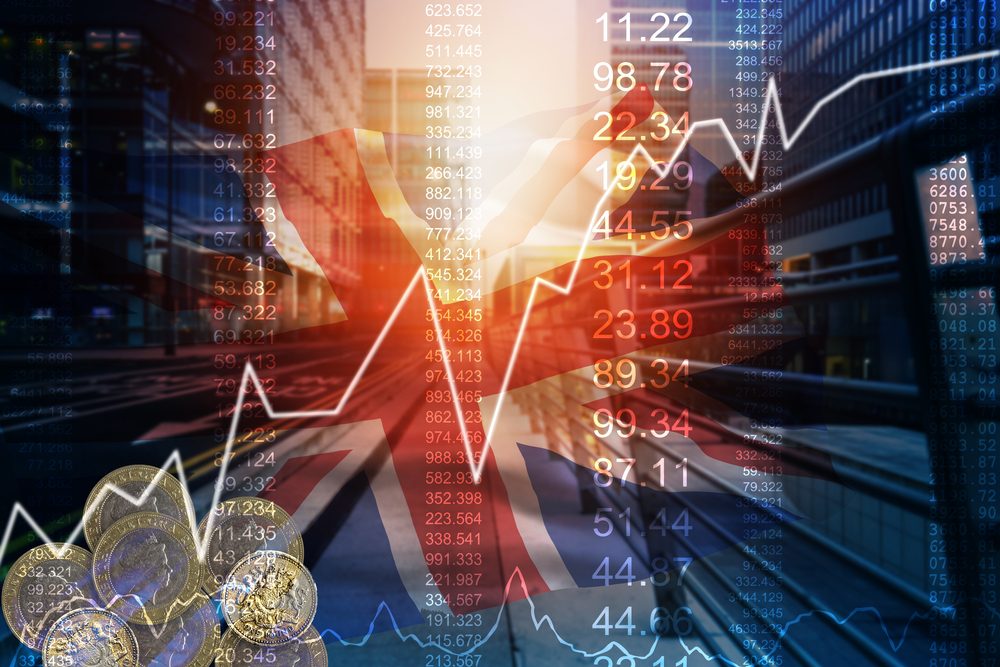 After Tuesday's positive construction purchasing managers' index reading, all eyes were on yesterday's services PMI release for further evidence that the UK economy is picking up speed. And it certainly appears that way, as Britain's service sector performed better than expected in June. It jumped to 55.1 from 54.0 the month before which is the strongest pace of expansion since last October. Encouragingly, the rate of new business growth was the fastest since May 2017.
Capital Economics suggested that the service sector growth increases the chances of an interest rate rise in August and, while sterling's performance wasn't especially brilliant, it did still manage to make some gains against the euro and dollar. Above anything, this week's releases support the notion that UK economic growth has accelerated in the last quarter, so it will be very interesting to see what the GDP growth rate figure is for the second quarter of 2018.
Composite and services PMI were also released in Germany and the eurozone, with all readings coming in above expectations. This will be particularly well received as the eurozone has been suffering a little of late, with business leaders and economists fearful of what Trump's trade tariffs might do to the economy. While that is a situation that continues to rumble on, it is evident that two sectors have not been affected all that much.
It was quiet in the US, which celebrated Independence Day, but the rest of the week is pretty hectic, with the employment change figures released today, as well as composite, services and non-manufacturing PMI. We'll also see initial jobless claims up to 30 June 2018 and the meetings from the last Federal Open Market Committee meeting.
Our new currency forecasts will be released in the near future, but there is still time to get your hands on our Treasury Management White Paper. We'd also like to invite you to refer a company who you think might benefit from the risk management services we provide. Complete a brief form and we'll get in touch with your referred company; when they make their first trade, we'll send you a £50 Marks and Spencer voucher.
GBP: more than a 60% chance of an August rate hike
An August rate hike looks increasingly likely now, given the PMI data releases this week. First up was construction, which came in better than expected and hit a seven-month high and then came yesterday's services PMI which showed the strongest pace of expansion since October 2017. There is mounting evidence that UK economic growth is accelerating which could see the Bank of England tighten monetary policy at an accelerated rate. While it is important to not get too far ahead of ourselves, recent signs are certainly encouraging.
The pound started the day by weakening a little against the dollar, but following the release of the services PMI reading, it climbed higher and ended the day strengthening against the dollar and euro. As it stands, there is more than a 60% chance of rates being hiked in August and, were that to happen, we could see some significant sterling strengthening.
Today we will see new car sales for June and BoE Governor Mark Carney is due to deliver a speech at 11am. On Friday, we will see the Halifax house price index for June, as well as the final labour productivity figures for the first quarter of 2018.
EUR: impressive PMI data across Germany and the eurozone
It is fair to say that 2018 hasn't been all that great for economic data from the eurozone so far, as it appears economic growth forecasts made at the start of the year were a little on the optimistic side. Couple that with concerns over the effects of Trump's trade tariffs and we begin to appreciate how important it was that we received some positive PMI data yesterday.
And they didn't disappoint, as all four releases came in better than expected. Composite and services PMI from Germany had been expected to come in at 54.2 and 53.9 respectively, but the actual figures were 54.8 and 54.5. In the eurozone, composite and services had been forecast to come in at 54.8 and 55 respectively, but the readings were 54.9 and 55.2. The euro still found itself weakening a little against sterling and the dollar, not least because such data releases typically have very little effect on the currency markets, but there is every reason to think there will be increased optimism.
Today we will have retail PMI for June, which was 51.7 in May and we will also see construction PMI from Germany. It will be interesting to see what the figure comes in at, especially in light of the UK's release earlier this week. Finally, we will see German factory orders in May which are expected to have increased to 1.1% from -2.5% the month before.
USD: Chinese tariffs come into effect at 12pm today
4 July is Independence Day in the US, so it was quiet for economic data releases. However, we did learn that the trade dispute between the US and China continues to build, as Beijing is preparing to impose 25% tariffs on more than $30 billion of US imports. The move comes in response to Trump's decision to impose similar tariffs on Chinese imports from this Friday, although it is interesting to note that Chinese officials will implement the tariffs from midnight on 6 July, which is 12pm today in Washington.
Today is very busy in the US, with initial jobless claims, employment change figures, composite, services and non-manufacturing PMI, and the FOMC meeting minutes. The question really, is whether Trump will have anything to Tweet once the Chinese tariffs come into effect and what US companies will do, if anything, in response.
Tomorrow we have non-farm payrolls and the balance of trade figures for May. So, all in all, an extremely busy end to the week for the US.
For more on currencies and currency risk management strategies, please get in touch with your Smart Currency Business trader on 020 7898 0500 or your Private Client trader on 020 7898 0541.