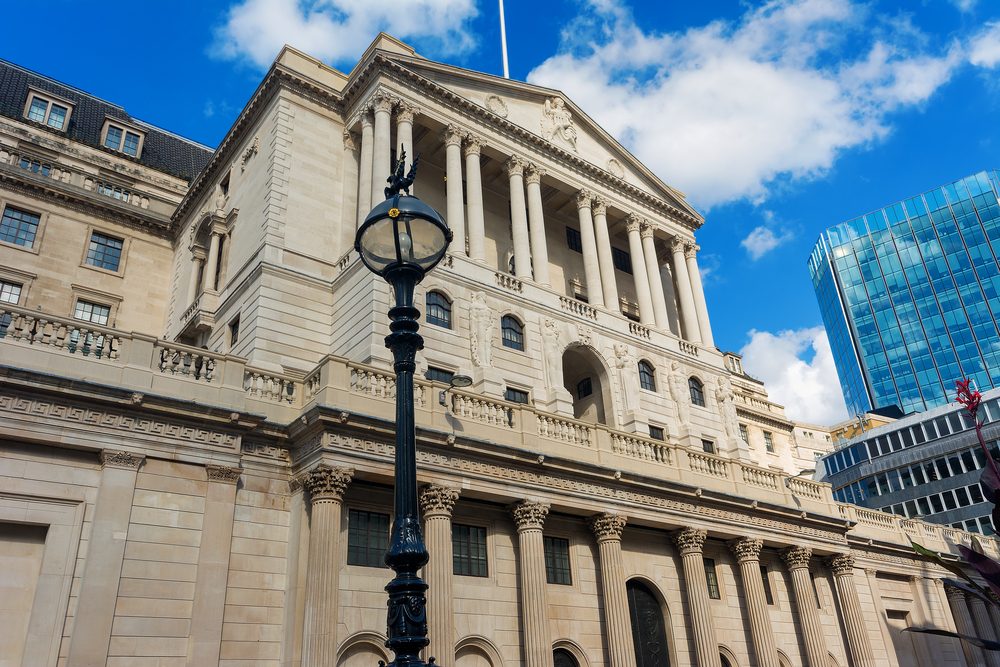 This week will see an end to the speculation concerning whether or not the Bank of England will vote for an August interest rate hike. On Thursday, policymakers will convene to decide whether recent economic data is enough to justify an increase to 0.75%. The markets had priced in a rate hike, but when wage growth slowed and inflation held steady at 2.4%, doubts emerged.
Brexit-related uncertainty isn't helping matters and it might be that the Monetary Policy Committee decide to wait and see. However, some economists still believe that an interest rate rise is more likely than not. It's worth noting that the markets had forecast a 90% chance of a rate hike in May but that never materialised, but what are we to take from that? Does it mean that the BoE is capable of defying expectations, or does it mean that policymakers are more likely to act this time around? It really is anybody's guess, but we could see some sterling volatility in the run-up to the decision and the immediate aftermath.
Last Friday, GDP growth rate figures from the US showed the economy grew at its fastest pace since 2014 in the second quarter of 2018. This was a significant improvement from the first quarter of 2018 and Donald Trump hailed the news. It should serve to encourage him to continue with his policies on trade, tax and spending. Some strategists have warned that this is only a short-term effect and in the long run it cannot be sustained, but we will have to wait and see if Trump takes any notice.
This week is very busy for economic data and it wouldn't be a surprise to see some movements in the currency markets. Highlights include the aforementioned UK interest rate decision, but the Federal Reserve will also announce its rate decision too. We will also see eurozone and German inflation, the eurozone's GDP growth rate for the second quarter of 2018, a raft of PMI releases and non farm payrolls. It could be a hectic week.
The number of people who have downloaded our currency has already surpassed previous record levels, so why not see what all the fuss is about and grab hold of a copy yourself? They include currency predictions from some of the major banks around the world and contain a handy summary of the previous quarter.
GBP: is an August interest rate hike on the cards?
Friday was quiet for UK economic data and it was always going to be quiet politically, as MPs are now on their summer break for six weeks. However, the end of last week could be described as the calm before the storm, as this week features some important economic data releases.
Indeed, it is an extremely busy schedule, beginning with Nationwide housing prices for July and mortgage approvals. However, the main highlight of the week is the interest rate decision on Thursday. For the first time in a while, it really is on a knife-edge and impossible to predict which way the Monetary Policy Committee will vote.
EUR: how has the eurozone's economy fared of late?
Fears of a trade war with the US have affected the eurozone's economic data releases recently, as well as business confidence in Germany. While there appears to have been some significant progress in trade talks, this is unlikely to have filtered through just yet, so this week could be disappointing for the eurozone.
Today we will see business confidence, services sentiment, consumer confidence and economic and industrial sentiment across the eurozone. We will also see the German inflation rate for July to begin a busy week.
Tomorrow we will have eurozone inflation and unemployment rate for June, as well as the GDP growth rate for the second quarter of 2018. With so much on the calendar this week, we may see some noteworthy moves on the currency markets.
USD: US economy grows at fastest pace since 2014
There was some good news from the US on Friday, as GDP growth for the second quarter of 2018 came in as expected at 4.1%. This was a dramatic improvement on the upwardly revised figure of 2.2% in the previous period and is the strongest growth rate since the third quarter of 2014. It will probably not encourage the Fed to hike rates when they meet on Thursday, but it will certainly give them something to think about in the future.
The University of Michigan's consumer sentiment for the US came in at a six-month low of 97.9 in July 2018, although consumer expectations and currency economic conditions came in better than expected. The dollar didn't strengthen following the releases and, in truth, it was a pretty quiet day for currency movements at the end of last week. This could change this week.
Today is a fairly quiet start to the week for US economic data, but tomorrow we will see personal income and spending for June, while Wednesday sees the employment change figures for July, as well as manufacturing PMI. The Federal Reserve will also announce its interest rate decision that day, although it is widely expected to remain at 2%.
For more on currencies and currency risk management strategies, please get in touch with your Smart Currency Business trader on 020 7898 0500 or your Private Client trader on 020 7898 0541.