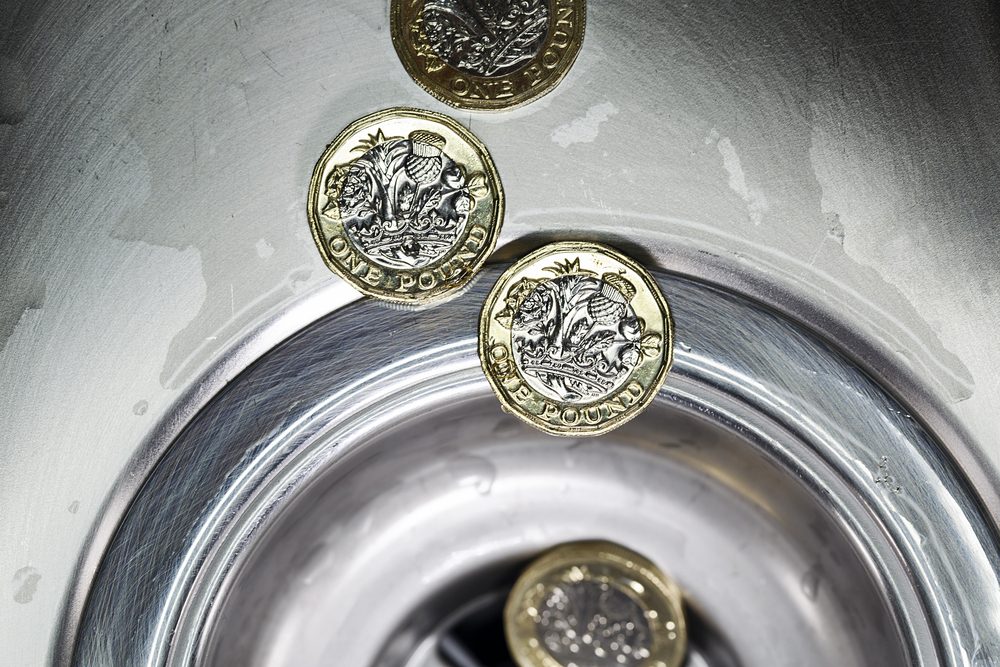 The good news is that UK unemployment remains at an impressively low 4.2%, but wage growth slipped to 2.5% in the three months to May 2018 – the weakest level in six months. In the same period, we learned that 137,000 jobs were created, but it was difficult not to be a little disappointed with the wage growth figures.
Analysts had forecasted the dip to 2.5% from 2.6% the month before and while wage growth remains above the inflation rate of 2.4%, it still give the Bank of England something to think about as it prepares to make its rate decision next month. The truth is that the release is unlikely to deter those who are confidence of an August rate rise, but not everyone is convinced it is a done deal. It might yet be that policymakers decide to wait for more concrete evidence that the UK economy is performing before raising borrowing costs.
Meanwhile, Theresa May faced defeat over the trade bill, as Labour confirmed it would back the customs union amendment put forward by Tory remainers Nicky Morgan and Stephen Hammond. However, she managed to see off the Commons rebellion and now has some negotiating power with Brussels, as she has the backing of parliament.
In the US, year-on-year industrial production figures climbed to 3.8% in June from 3.2%, while month-over-month figures bounced back strongly to 0.6% to a downwardly revised -0.5% the month before. This didn't help the pound's movements against the dollar, but sterling's weakness was largely brought about through continuing Brexit uncertainty and the possibility that May would be defeated. The pound didn't fare much better against the euro and it becoming increasingly urgent that MPs agree on the best route forward.
Today we have the UK inflation rate for June which is expected to climb to 2.6% from 2.4% the month before. We will also see the eurozone inflation rate, as well as the construction output figures for May. Federal Reserve Chair Jerome Powell is set to give a testimony around 3pm and we will see US building permits for June.
Our forecasts are almost there now and given how much has been happening of late, it wouldn't be all that much of a surprise if political and economic events rendered them obsolete. Still, that should serve to show precisely why you should protect your budget, margins and profits through effective currency risk management. If you know someone who might benefit from the services that we provide, please do consider referring them to us. When they make their first trade, we'll send you a £50 Amazon voucher by way of thanks.
GBP: May beats Tory rebels on customs union amendment
On a day when we learned that UK wage growth slipped to 2.5% in the three months to May 2018, we also saw the government defeated on the customs union by Tory rebels. On Monday, Jacob Rees-Mogg, along with several other Brexiter MPs, forced the government to back four amendments to Brexit legislation, but the concession infuriated Tory remainers.
Two of them, Nicky Morgan and Stephen Hammond, tabled an amendment to the trade bill which would force Britain to join a customs union with the EU if there was no agreement on frictionless trade by 21 January 2019. Labour confirmed it would support the amendment and late last night we saw the government narrowly win.
Meanwhile, Bank of England Governor Mark Carney, said that a no-deal Brexit would have 'big economic consequences'. When answering questions from the Treasury select committee, Carney said that the UK might be left with 'a lot of idle bankers' following a hard Brexit, as much of the demand for their services comes from the EU. The comments came after the BoE said that contracts worth trillions of pounds between UK and EU banks could collapse after Brexit.
Today we will see the inflation rate which is expected to climb to 2.6% from 2.4%.
EUR: mixed day for euro following continued trade fears
The euro suffered some losses against the dollar yesterday, but it made some gains against sterling. With no major economic data releases from the eurozone, the moves came as a result of events elsewhere. Continuing uncertainty over Brexit certainly didn't help the pound's cause, but neither did evidence of slowing wage growth.
Ongoing trade fears have also affected the eurozone's economy, with the European Commission revising their economic forecasts down to 2.1% from 2.3%. It remains to be seen whether Trump will carry out his threat to impose tariffs on European car imports, but if he does then the economy could be significantly affected. Having said this, the US economy likely wouldn't escape scot-free.
Today we will see the eurozone's inflation rate for June, as well as construction output for May. The previous reading was 1.8% and it will be interesting to see if the sector has grown or shrank since then.
USD: Trump called treasonous, but many remain quiet
Trump has angered politicians from both sides following his refusal to reject Putin's claim that Russia did not meddle in the 2016 presidential campaign. Many called him treasonous after he sided with Putin over his own intelligence agencies, but while some prominent Republicans did criticise him, most appear unwilling to engage in open conflict.
It makes for a fascinating run-up to midterm elections which will take place in November this year. That will be the first true litmus test of how the US public view Trump's presidency, but the Putin debacle certainly won't have helped his cause. Even staunch Trump supporters like those on Fox News turned on him (although many still managed to deflect from the issue at hand).
The dollar enjoyed a good day against sterling and the euro and made some healthy gains against the pound in particular. Industrial and manufacturing production figures were impressive and showed a healthy bounceback from the previous month's readings. Today we will see further testimony from Fed Chair Powell, as well as building permits and housing starts.
For more on currencies and currency risk management strategies, please get in touch with your Smart Currency Business trader on 020 7898 0500 or your Private Client trader on 020 7898 0541.