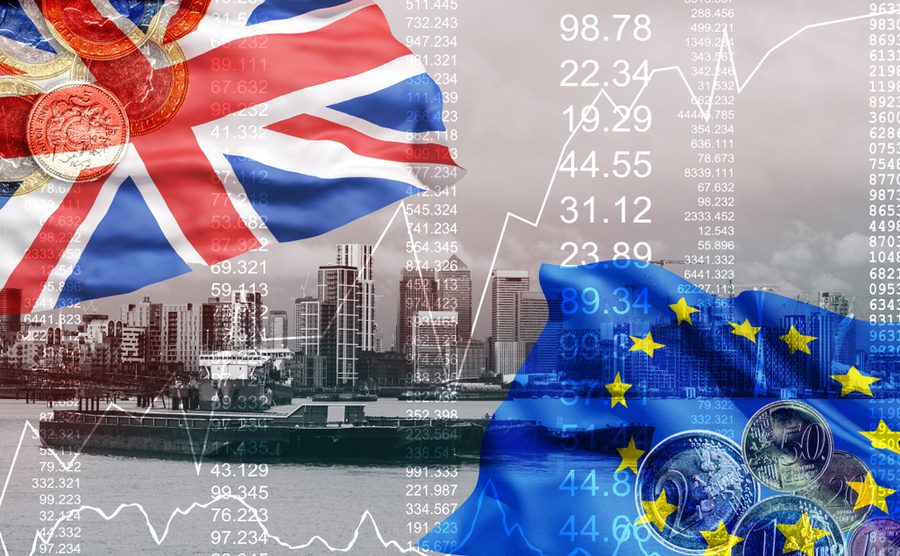 Concerns over the future Brexit trade deal – or lack thereof – have reared their head again, after Michel Barnier said last week that little progress has been made on key issues. Worries over the combined impact of a return to WTO rules and the economic disruption of coronavirus mean the pound is choppy against the euro this morning.
The ECB is set to meet this Thursday for its interest rate decision. While rates are expected to be kept on hold, the opportunity is likely to be taken to signal support for other stimulus methods.
It's a busy week for US data releases, coming amid continued uncertainty over the continuation of lockdown in America. The dollar has started the week slightly down against the pound, but this afternoon's manufacturing figures could have a significant impact if they come in below predictions.
With so many data releases coming in below predictions recently, can anyone say predictions are worth the paper they're written on? Our latest forecast examines what the major banks think is ahead over the next three, six and twelve months. As you will see, the spread is quite significant – so how can you possibly plan ahead with so many differing opinions? Download your copy to find out.
GBP: Pound choppy after EU says trade talks 'disappointing'
The pound has started today choppy against the euro, after Michel Barnier told the media that Brexit trade talks had so far been 'disappointing'. The UK government, for its part, said that there had only been 'limited progress'. Stumbling blocks remain on a number of key issues, including justice, fisheries and access to the single market. So far, the UK government has said that it will not contemplate an extension beyond 31st December this year, meaning investors could be a facing a no-trade-deal end to the transition period.
Disappointing retail figures on Friday also helped to put pressure on the pound, with yearly sales showing a 5.8% drop, lower than forecasted.
EUR: Euro weak after week of poor data
The euro is weak against the pound this morning, not having yet regained ground from a week of poor data, which showed manufacturing and services to have declined dramatically across the entire Eurozone. The markets will be looking forward to this Thursday, when the ECB will set out its latest monetary policy decisions. The meeting is expected to be used to at least signal support for further rescue packages.
Last week, Michel Barnier's comments that negotiations are not progressing as fast as they should may have helped to give the pound a boost, but they will still concern euro investors with the prospect of both sides reverting to WTO trade rules come 1st January 2021.
USD: Busy week ahead as markets expect sharp GDP drop
The dollar has had a subdued start to the day so far, but there is a busy week of data ahead, including GDP growth figures on Tuesday, expected to show a sharp drop. On Wednesday, we will also see the Federal Reserve's interest rate decision. A recent Bloomberg survey shows half of economists expect rates to remain near zero until 2023.
Last week's figures showed US manufacturing and services declined significantly, and new home sales fell by 15%. The price of oil has continued to recover, with the dollar losing a little of the ground it gained. Nonetheless, there is the prospect of more uncertainty ahead, with the latest forecasts from the International Energy Agency saying that 'global oil demand is expected to fall by a record 9.3mb/d in 2020'.
For more on currencies and currency risk management strategies, please get in touch with your Smart Currency Business trader on 020 7898 0500 or your Private Client trader on 020 7898 0541.