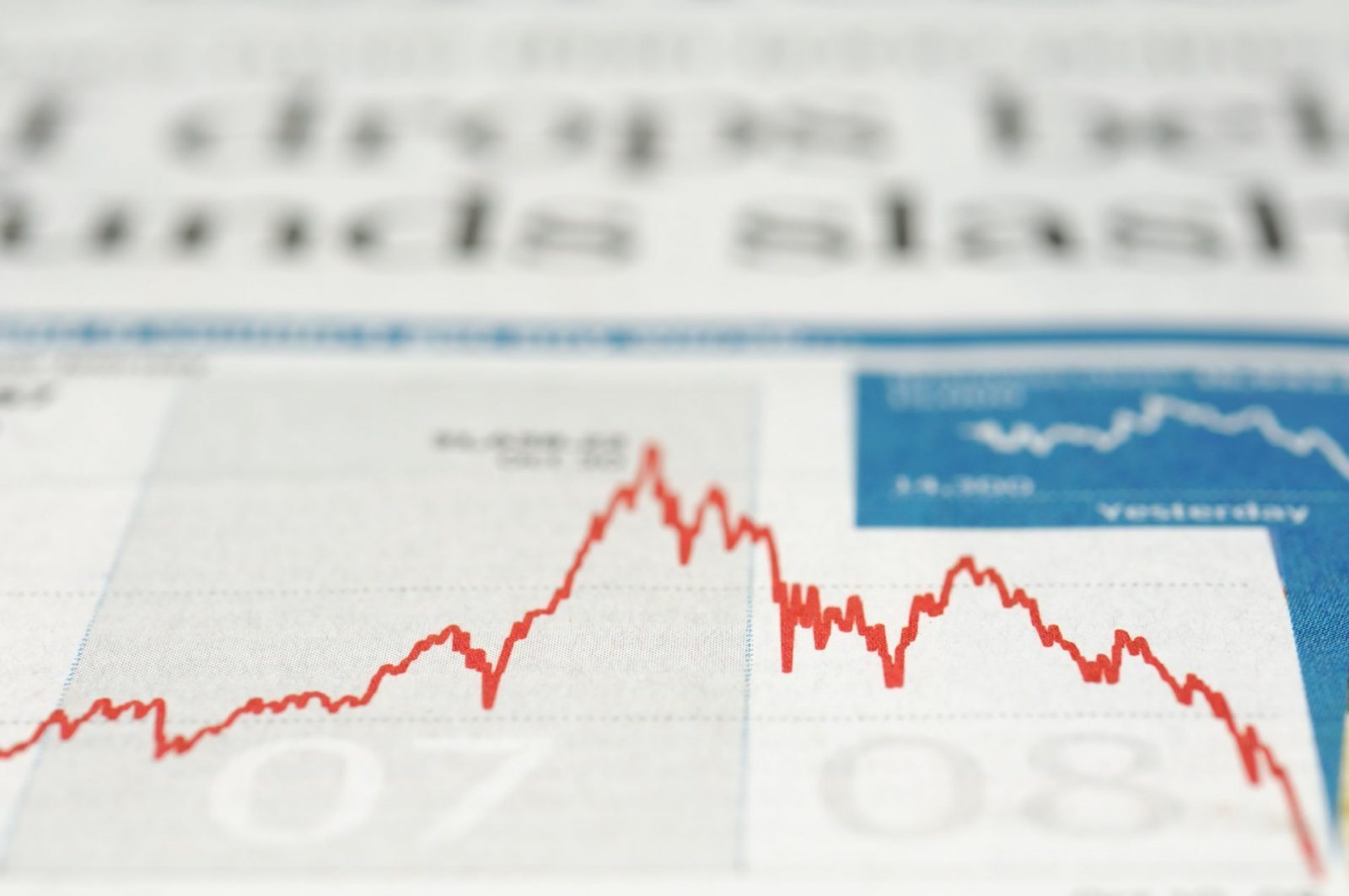 Earlier this week, the World Bank published its latest global economics report and it makes for harrowing reading. The Washington-based organisation uses conservative estimates to measure the risks to the world economy as a result of rising economic nationalism, and warns of 'severe consequences' for world trade and economic growth. Interestingly, the report details how the bank believes that a broad-based increase in the use of import tariffs around the world would cause a decline in global trade amounting to 9%.
The Trump administration's recent decision to impose trade tariffs on steel and aluminium imports from the EU, Canada and Mexico could lead to retaliatory measures and, ultimately, undermine the general consensus that free trade is of great benefit to the global economy. It remains to be seen whether the World Bank's fears are realised, but it is certainly something we should all be watching intently. Once one domino topples, the rest tend to follow suit; one wonders what the EU, Canada and Mexico will do and how the US will respond.
Somewhat fittingly, the main release from yesterday was the US's balance of trade report for April. It showed that America's trade deficit narrowed to $46.2 billion in April which was way below market expectations of a $49 billion gap. It is the lowest trade deficit in seven months, with exports hitting a record high. Still, the dollar weakened once more against the euro and sterling, with the pound falling back against the euro. This was likely down to some positive purchasing managers' index data from the eurozone which might encourage investors that the recent raft of disappointing economic data is merely a blip.
The main release today is the third estimate of the eurozone's GDP growth rate for the first quarter of 2018. If the figures come in different from these predictions, we could see some further euro movements. There's still time to get your hands on a copy of our currency forecasts and given that they're free and have proved hugely popular, there's really no reason not to.
GBP: May can't confirm publication of Brexit white paper
With no major economic data releases from the UK yesterday, any currency movements were likely to be a result of events elsewhere. Sterling weakened against the euro following some extremely positive PMI data from Germany and the eurozone, but it did manage to climb higher against the dollar. This could still be a result of positive services PMI data released on Tuesday – any reason to be optimistic about the British economy is understandably being grasped at and investors likely held onto the optimism for another day.
During PMQs, Prime Minister Theresa May was unable to confirm when the Brexit white paper would be published. The lack of a clear negotiating position is not brilliant news, especially given that last month, the Brexit Secretary, David Davis, promised a 'detailed, ambitious and precise' white paper. Of course, it is still entirely possible that such a paper will be published – we just don't know when.
Today we will see the Halifax house price figures for May. Last month, they fell by an alarming 3.1%, so it is hoped that this reading is more positive. Analysts have predicted a 1% increase from last month and year-on-year, 1.9%.
EUR: third estimate of GDP growth rate released today
What a difference a few days can make to the economic climate of an area! Since the turn of the year, the eurozone's economic data releases have been faintly underwhelming and built a picture that appeared at odds with the European Central Bank's economic projections. However, yesterday provided cause for optimism, with two PMI data releases that came in way above expectations.
German construction PMI for May had been predicted to come in at 51.5 from 50.9 the month before, but the figure was actually 53.9. It is the strongest pace of expansion in the construction sector since January. Retail PMI in the eurozone also strengthened significantly, by coming in at 51.7 in May from 48.6 the month before. The releases were enough to boost the euro, which climbed higher against sterling and the dollar.
Today's main release is the third estimate of the eurozone's GDP growth rate for the first quarter of 2018. Quarter-on-quarter it is expected to come in at 0.4% from 0.7% in the fourth quarter, while year-on-year, 2.5% growth is forecast from 2.8%.
USD: April's balance of trade report beats forecast
On a day where footage emerged showing that Trump was unable to remember the words to 'God Bless America' at a patriotic event he had commissioned, the US's trade balance for April beat forecast. It had been expected to show a $49 billion deficit, but it actually narrowed to $46.2 billion which is the lowest deficit for seven months.
Mortgage applications up to the week ending 1 June 2018 increased by some 4.1% after decreasing by 2.9% in the period before. It is the first gain following six straight weeks of declines. Nonfarm labour productivity also increased to 109.05 index points in the first quarter of 2018 from 108.94 in the fourth quarter of 2017. Still, despite all of these positive data releases, the dollar still weakened against sterling and the euro. The dollar has been on such a winning streak of late that any news from the UK or eurozone that caused a bit of a downturn was always likely to have some momentum. How long will it last though?
Today we will see initial jobless claims up to 2 June 2018. The last reading was much better than expected, coming in at 221,000. That figure is expected to have risen a little to 225,000.
For more on currencies and currency risk management strategies, please get in touch with your Smart Currency Business trader on 020 7898 0500 or your Private Client trader on 020 7898 0541.