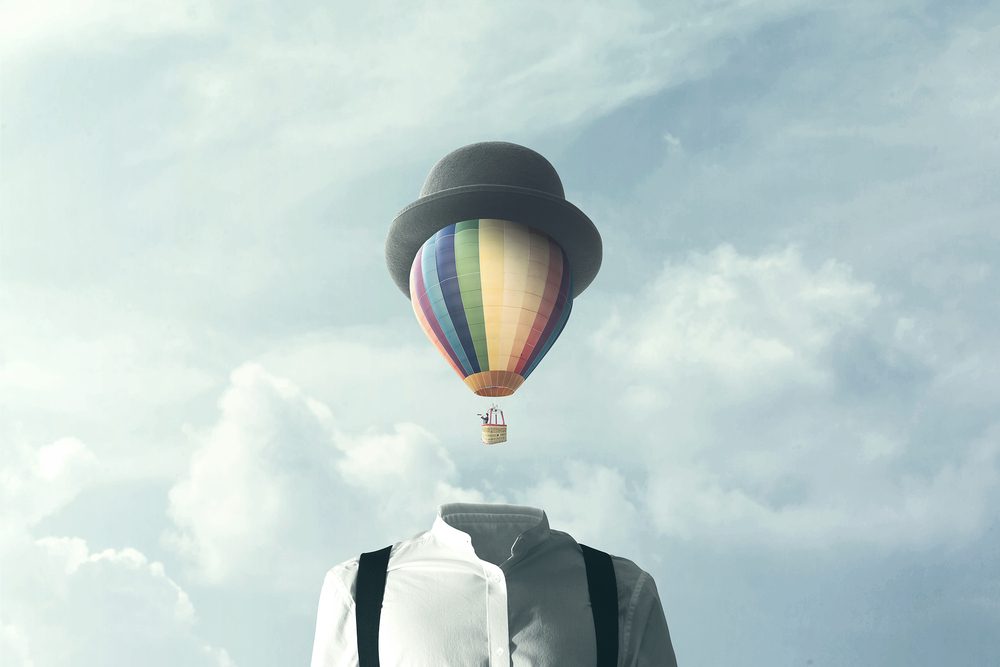 Bank of England governor Mark Carney has been described as an unreliable boyfriend in the past, primarily because of his lack of clarity over possible interest rate rise timings. However, it's worth saying that he has also been described as 'the outstanding central banker of his generation', so it's peaks and troughs. As Carney approaches the end of his tenure as governor, there are calls for him to stick around for longer than June 2019 – when he is set to leave.
Carney has previously said he will return to Canada for family reasons when he steps down, but on Monday, there were reports that the Treasury and Bank of England are in discussions with him to extend his stay. At around lunchtime yesterday, Carney spoke to Parliament's Treasury committee and was asked by Nicky Morgan whether he could shed any light on whether he'd stay longer at the Bank. Carney replied that at this 'critical period' it is 'important that everyone does everything they can to help with the transition of exiting the European Union'.
He also added that he had spoken with chancellor Philip Hammond and he expected an announcement to be made in due course. We try not to go in for speculation where possible, but it does look as if Carney will extend his stay. The Bank went on to warn of price rises if there is a no-deal Brexit, with Andy Haldane saying this could be the case for several years. Perhaps surprisingly, the pound barely moved following the meeting, though the markets could be waiting for an official announcement to be made.
We often allude to the importance of currency risk management, but don't just take our word for it – take a look at some of the work we have done with MAG London. As Guy Wilson, Financial Director at MAG London says: "Given the volatility in recent years, good hedging has helped us achieve our budgeted levels. This has given us peace of mind and enabled us to focus on our core business." Contact our team today to see how best to de-risk your business and acquire peace of mind.
GBP: UK construction slows as optimism sags
Following disappointing manufacturing figures released on Monday, yesterday we saw the construction sector follow suit. In August, UK construction PMI fell to 52.9 from the previous month's 14-month high. This was some way below the 55.0 the markets had been expecting and there is growing concern over what Brexit is doing to the UK economy. UK businesses are clearly suffering a crisis of confidence as Brexit looms on the horizon.
However, the truth is that opinion was divided on what the figures indicated. Some analysts argued that in the context of Brexit, a steady ship should be seen as a real achievement, while others were concerned about the reading's proximity to the 50 threshold. It is said that when the figure falls below 50 it is a reliable predictor for a future recession. With that in mind, the next few month's readings will be watched closely.
Today we have new car sales for August. Last month, sales stabilised following an extremely turbulent six months so it will be interesting to see if demand continues. We will also see the services PMI reading for August. In recent months, the services sector has helped boost the UK economy and compensated for dips in manufacturing and construction. Indeed, it is expected that the figure will climb to 53.9 from 53.5 in the previous month, but will the figure disappoint?
EUR: euro loses out against sterling and the dollar
There were no major economic data releases from the eurozone yesterday, which is perhaps why the euro lost some ground against both sterling and the dollar. Having said that, the dollar was always going to benefit from ongoing trade tensions, safe haven that it is. Today could see some more significant euro movements, though in which direction is currently anyone's guess.
It is extremely busy on the economic data front for the eurozone today, with composite and services PMI from Germany and the eurozone on the schedule. We will also see retail sales for the eurozone in July; year-on-year it is expected to climb from 1.2% to 1.3%, but month-over-month the markets are expecting a dip to -0.2%.
USD: manufacturing PMI smashes expectations
The dollar strengthened against a basket of currencies throughout yesterday, as trade tensions continue to rock the markets. The dollar is seen as a safe haven by investors so they piled into it and sold emerging market currencies. However, the greenback's moves would certainly not have been harmed by the extremely positive manufacturing PMI reading that was released yesterday afternoon.
The markets had expected a dip to 57.7 in August from 58.1 the previous month, but the actual figure was a whopping 61.3. It is the highest expansion in factory activity since May 2004, as new orders, production, employment and inventories all increased at a faster rate. It is worth noting that manufacturers continue to be concerned about tariff-related activity, but there is no doubt that the sector is in a period of rude health. This is in sharp contrast to the UK.
July's balance of trade figures will be released around 1:30pm today. The deficit is expected to have widened from $46.3 billion to $50.1 billion. We will also see mortgage applications up to 31 August 2018.
For more on currencies and currency risk management strategies, please get in touch with your Smart Currency Business trader on 020 7898 0500 or your Private Client trader on 020 7898 0541.