Will the pound sway on interest rate decision day?
By Roseanne Bradley August 3rd, 2023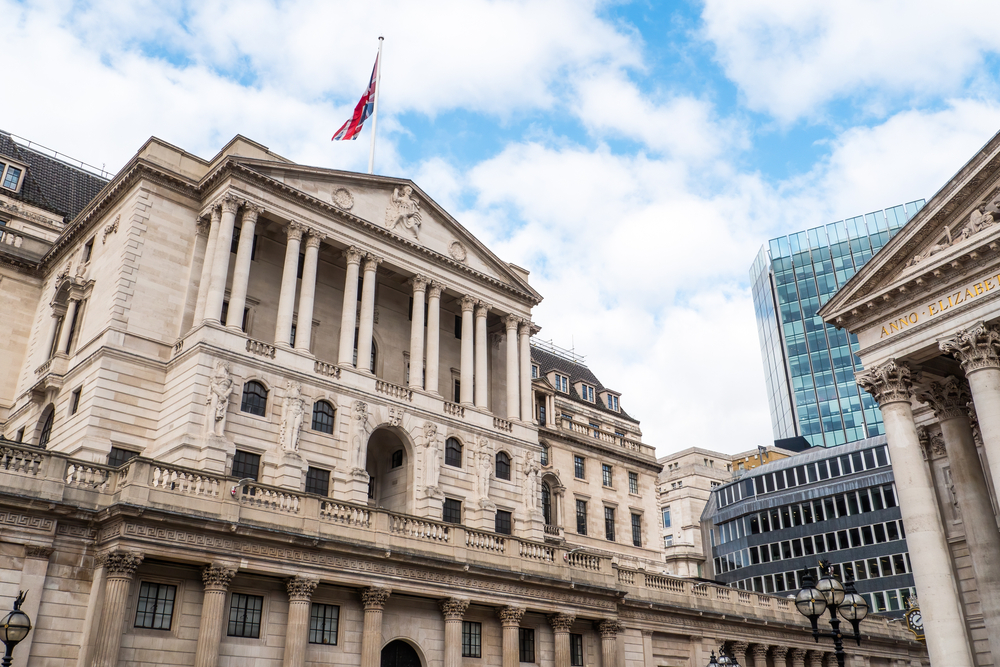 Today Bank of England policymakers are to announce the latest interest rate decision, which is expected to slow to a 25-basis point rise
The pound's downward spiral continued yesterday and is currently 0.3% and 2.15% worse off against the euro and US dollar, respectively, since Monday.
However, the Bank of England's (BoE's) interest rate decision at midday today could change it all. For anyone looking to return to the UK, you could lock in the favourable exchange rate with a forward contract. Simply call your trader today on 020 7898 0541.
BoE policymakers are forecast to raise interest rates by 25 basis points, easing slightly from last month's 50 basis-point rise. This decision, should it match market expectations, would take the rate to 5.25%.
Bosses behind the UK's multibillion-pound clean energy rollout gathered in Downing Street yesterday to discuss the government's plan to boost green economic growth.
Prime minister, Rishi Sunak signalled he may not achieve goals on NHS waiting lists and inflation, two of the PM's five priorities. He later blamed his failing efforts to reduce NHS waiting lists on striking workers.
Sunak said, "I would say to them I'm very grateful and respectful of the incredible job you do, but we all have a shared mission to bring the waiting lists down."
In Spain, unemployment levels dropped 0.4% to 2.68 million in July, close to a 15-year low.
Following international credit agency, Fitch's decision to lower the US credit rating from AAA to AA+, American stocks were sharply lower on Wednesday.
US economists were digesting a stronger-than-expected ADP figure, which revealed private businesses in the US added 324,000 jobs in July, surpassing market forecasts of 189,000.
Make sure any upcoming transactions are protected against the risks of sudden market movements. Secure a fixed exchange rate now with a forward contract; call your Business Trader on 020 7898 0500 to get started.
GBP: pound at 3-week low ahead of BoE meeting
There remains uncertainty around the magnitude of the Bank of England's rate increase, as investors are divided between a 25 and 50 basis point hike. A rise of 25 basis points would take the rate to a 15-year high of 5.25%.
GBP/USD: the past year
EUR: Largest German trade surplus in 2 years
This morning, Germany's trade surplus widened to €18.7 billion compared to market expectations of €14.4 billion in May and higher than market expectations of €16.0 billion.
USD: Up 1.9% on the euro this week
The US dollar rallied to fresh multi-week highs against the euro on Wednesday, boosted by private sector employment which exceeded market expectations by 135,000 jobs.
For more on currencies and currency risk management strategies, please get in touch with your Smart Currency Business trader on 020 7898 0500 or your Private Client trader on 020 7898 0541.