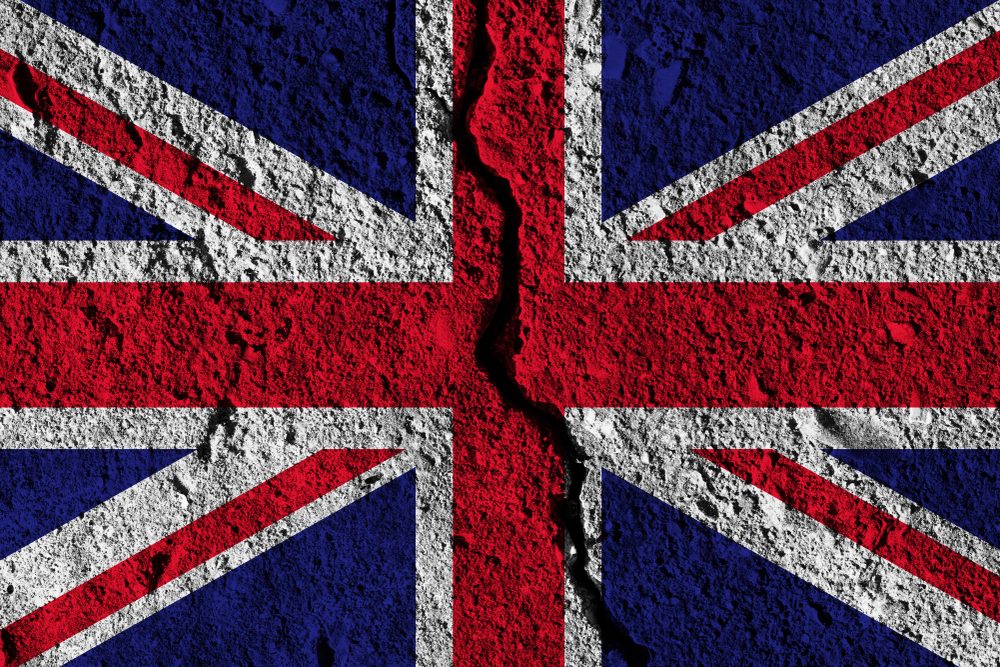 Despite the fact that the Bank of England's Monetary Policy Committee voted 7-2 to keep UK interest rates unchanged last Thursday, the pound just about broke even against the dollar from Monday to Friday. While at one point it touched a five-month low against the greenback, it recovered some ground overnight and even made some slight gains on Friday. The lack of further weakness essentially means that investors expected rates to remain at 0.5%, which was a far cry from their being almost certain of a hike not that long ago.
However, perhaps more telling is that the BoE's slashing of the UK's 2018 economic growth forecasts from 1.8% to 1.4% had no discernible effect on sterling's movements against the dollar. A weakening UK economy appears to have been priced in which certainly does not bode well for the future. Even Governor Mark Carney's assertion that he expects the economy to pick up soon and that inclement weather was largely to blame for the poor economic data figures hasn't helped the pound that much.
Everyone appears pretty downcast about the economy right now and the fact the government is yet to offer a feasible customs plan won't fill investors with any confidence in the near future. Of course, none of this would matter to UK businesses with dealings in foreign currency if they employed an effective currency risk management strategy. As it stands, there doesn't appear to be much light at the end of the tunnel just yet, but our team can talk you through some solutions and how best to protect your profit margins.
Other headlines from last week included Trump's decision to withdraw the US from the Iran deal and what that might mean for efforts to reduce nuclear proliferation. Trump has threatened those nations who help Iran and under his watch, the world appears to be more fractured than it has been for a long time. Having said that, nations are coming together to minimise the effect of Trump's foreign policies and, given his nationalistic and protectionist viewpoint, perhaps he's happy with an 'us and them' situation. For now, anyway.
This week's highlights are the second estimate of the eurozone's GDP growth rate for the first quarter of 2018, the German ZEW economic sentiment index for May, and the UK's unemployment rate for March. Other than that it is a relatively quiet week, but we could see some euro movements if economic forecasts are wide of the mark.
Our currency forecasts are now almost a month old, but as they are quarterly forecasts and include some of the major banks' predictions for the next 12 months, they are still extremely useful. We have had almost 500 downloads which isn't bad going and people have even been so kind to contact us directly to tell us how useful they have found them. Get your copy today.
GBP: will summer provide sunnier economic climes?
Carney's comments on the weakening UK economy, which saw growth projections revised downward by 0.4%, alluded to the Beast from the East. The inference from this is that we can expect improved performance when the weather picks up. While there can be no doubt that sectors such as construction and retail suffered as a result of the inclement weather, it is less certain how other sectors would have fared if we had enjoyed better weather.
So, with several recent periods of sunnier times, perhaps we can all look forward to a better economic performance and hot, long evenings in the garden. Let's hope so, because there is little to be positive about at the moment. Still, that rates were kept on hold is good news for UK households and tomorrow we will see the average earnings figures for March. Last time they outpaced inflation and the question is whether the gap can widen and put more money in all of our pockets.
There are no data releases today, so attention will turn to any political events from around the world.
EUR: Draghi disappoints with no mention of monetary policy
The only economic event of note from the eurozone on Friday was a speech delivered in Florence by the European Central Bank's President, Mario Draghi. He began by acknowledging that the eurozone area looks set to exit the financial crisis in a more resilient condition than it entered, which is certainly true. However, it is fair to say that this was hardly headline news.
He went on to speak for some time, but rather frustratingly failed to acknowledge eurozone inflation or monetary policy. It remains to be seen what the ECB will do with its quantitative easing programme, which is scheduled to end in September 2018 and whether or not interest rates will be increased anytime soon. However, on this latter point, we can be fairly confidence there will be no rate hikes for the foreseeable future; the ECB has already said as much and little has happened in recent times to persuade the markets this mindset will change.
The euro pushed higher against the dollar on Friday and traded sideways against sterling. It is clear that the dollar has been the best performer over the last couple of weeks which Draghi will surely be happy about. Euro strength has affected export growth, so perhaps there will be a boost in the near future, especially if the dollar continues has it has been.
USD: University of Michigan consumer sentiment holds steady
If we look at dollar movements from last week we can see that it didn't really do all that much across the five working days. There was some significant intraday volatility, but, overall, nothing much to write home about. Most of the dollar's recent strengthening had already been done by the beginning of last week and it held that position. As it reached fresh highs against the pound the question really is in which direction will the next big move come? It has gained almost eight cents against the pound since 16 April, but will it retrace these gains or continue soaring? Nobody knows.
On Friday, we saw the University of Michigan's consumer sentiment which held steady at 98.8, beating expectations of 98.5 along the way. Other than that, it was a fairly quiet day for economic data, but after the week we had that was perhaps for the best. Today is pretty much the same, but tomorrow we will see retail sales for April which are expected to dip from 0.6% to 0.4% and on Wednesday we will see industrial and manufacturing production figures.
For more on currencies and currency risk management strategies, please get in touch with your Smart Currency Business trader on 020 7898 0500 or your Private Client trader on 020 7898 0541.