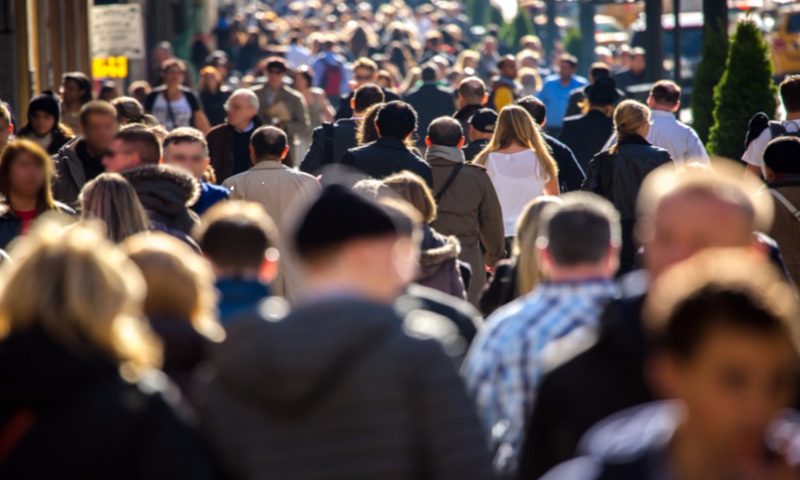 Mixed data from US job openings and job quits could signal a pause in the Fed's rate hike cycle
Yesterday, the pound made marginal movements against its major rivals as economic and political data remained light. Against the US dollar, sterling is currently hovering around its weakest level since mid-June.
In the US, economists heard the number of job openings declined by 338,000 in July 2023. This was below market expectations and marked the third consecutive month of declines in job openings, suggesting the labour market is gradually slowing. Read more on job quits below.
German consumer confidence declined in September, falling to -25.5 from -24.6 – lower than market expectations of a 1.6% rise. This is the lowest reading since May, as persistently high inflation appears to have weighed on consumer sentiment.
Closures and job losses previously announced for British retailer Wilko have been put on hold as restructuring specialist, M2, makes a potential offer alongside HMV owner. Administrators are said to be considering bids to save the company.
The British government confirmed yesterday that the introduction of post-Brexit checks on food, plant and animal produce arriving from overseas will be delayed for the fifth time, now until January 2024. The reason behind the pushback is to give businesses more time to prepare after engagement with the industry.
In the business world, Amazon CEO Andy Jassy, made a statement this week to workers that "it's probably not going to work out" for them unless they are prepared to come into the office at least three days a week. Some 30,000 employees signed a petition against the return to office (RTO) mandate which stated, "[it] undermines the diverse, accessible future that we want to be a part of."
This morning, economists will receive various Purchasing Managers' Index figures for Spain and Germany, followed by overall economic, industrial and services sentiments for the Euro Area.
This afternoon, the German inflation rate is expected to decline to 6.1% from 6.2% in July.
However, the spotlight for US economists will be quarter-on-quarter GDP price index figures, due at 1:30 pm (UK time). Analysts expect GDP to remain unchanged from advance figures of 2.4% when the revised number is released later on.
Make sure any upcoming transactions are protected against the risks of sudden market movements. Secure a fixed exchange rate now with a forward contract; call your Business Trader on 020 7898 0500 to get started.
GBP: 1-year high against AUD
The pound soared to a three-year high against the Australian dollar yesterday and remains just shy of that mark this morning. However, economists believe the British economy and an interest rate hike from the Bank of England in September could pose a risk.
GBP/USD: the past year
EUR: Upturn in German wages builds confidence
Real wages in Germany increased 0.1% year-on-year during the second quarter of 2023, following a 2.3% decline in the first three months of the year.
USD: Weak job quits
Off the back of disappointing job openings data, the number of job quits in the US decreased by over a quarter of a million people to 3.549 million in July – the lowest reading in 28 months.
For more on currencies and currency risk management strategies, please get in touch with your Smart Currency Business trader on 020 7898 0500 or your Private Client trader on 020 7898 0541.