US stocks rise, spotlight turns to durable goods
By Roseanne Bradley August 24th, 2023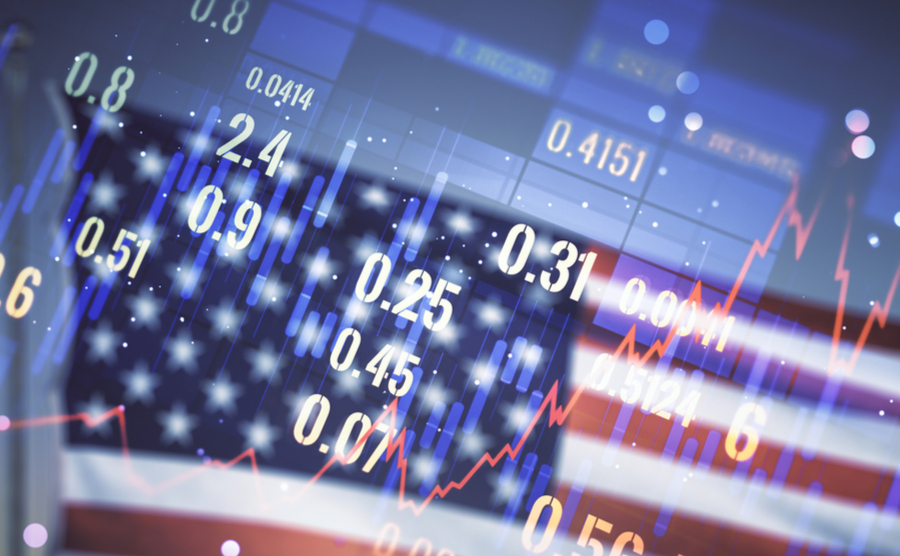 US stocks, the Dow Jones, the S&P 500 and the Nasdaq marked their biggest daily gain in almost two months on Wednesday
It was a lively morning for sterling yesterday as it reached its highest point against the euro for nearly a year, but then fell back sharply and ended the day down across the board.
Indeed, by the end of the day, GBP/AUD and GBP/JPY were down around 1%.
The initial rise, building through the week, was largely down to government finances being announced as better than expected on Tuesday. The euro then fell precipitously yesterday morning as PMI data showed yet more pessimism for business leaders in France and Germany, taking GBP/EUR briefly to its strongest position for 361 days.
However, the UK's own PMI sent the pound rapidly in the opposite direction, with services PMI falling below 50, which denotes overall pessimism. There was declining consumer confidence in the eurozone too, falling slightly, to -16 in August.
The British economy has avoided a recession thus far in 2023, despite being buffeted by Brexit, COVID-19 and rising energy prices, but signs of a slowdown are mounting. The Bank of England appears set on raising interest rates as inflation remains more than three times the 2% target.
Later in the day, the US's PMI was also well below expectations for both services and manufacturing. There were some positives though. Single-family new home sales shot up by 4.4% in the USA in the year to July.
US stocks, the Dow Jones, the S&P 500 and the Nasdaq marked their biggest daily gain in almost two months on Wednesday as weak PMI data across the board bolstered expectations that major banks would halt their rate-hiking cycles to avert a recession.
So, a lot of data, while the markets will also be looking very closely at the Jackson Hole Symposium as the week ends where US Federal Reserve chair Jerome Powell will outline monetary strategy tomorrow.
There is no shortage of data coming out of the US today, with Durable goods the main one to watch at midday. More on that below.
Make sure any upcoming transactions are protected against the risks of sudden market movements. Secure a fixed exchange rate now with a forward contract; call your Business Trader on 020 7898 0500 to get started.
GBP: Spotlight on distributive trades
There are two interesting reports today. The first will be coming out shortly, CBI Distributive Trades, which is a measure of retail sales as judged by orders from suppliers. The markets predict it could be the lowest since 2021.
Also today, and related, there will be Gfk Consumer Confidence at midday, before matters slow down going into the Bank Holiday weekend.
GBP/USD: the past year
EUR: French business confidence slips
The industrial and economic data is coming thick and fast this week, and we have just heard that French business confidence edged down to 96 in August from an upwardly revised 101 in July and expectations of 99.
That's really the high point of the week remaining but remember that the single currency could be affected by comments at Jackson Hole tomorrow.
USD: Durable goods forecast to fall
US durable goods figures for July are expected at 1:30 pm (UK time) today. Following a 4.7% jump in June, markets forecast 0.5% decline. This and US weekly jobless claims could offer more direction for the US dollar.
Tomorrow will be dominated by Jerome Powell at Jackson Hole.
For more on currencies and currency risk management strategies, please get in touch with your Smart Currency Business trader on 020 7898 0500 or your Private Client trader on 020 7898 0541.