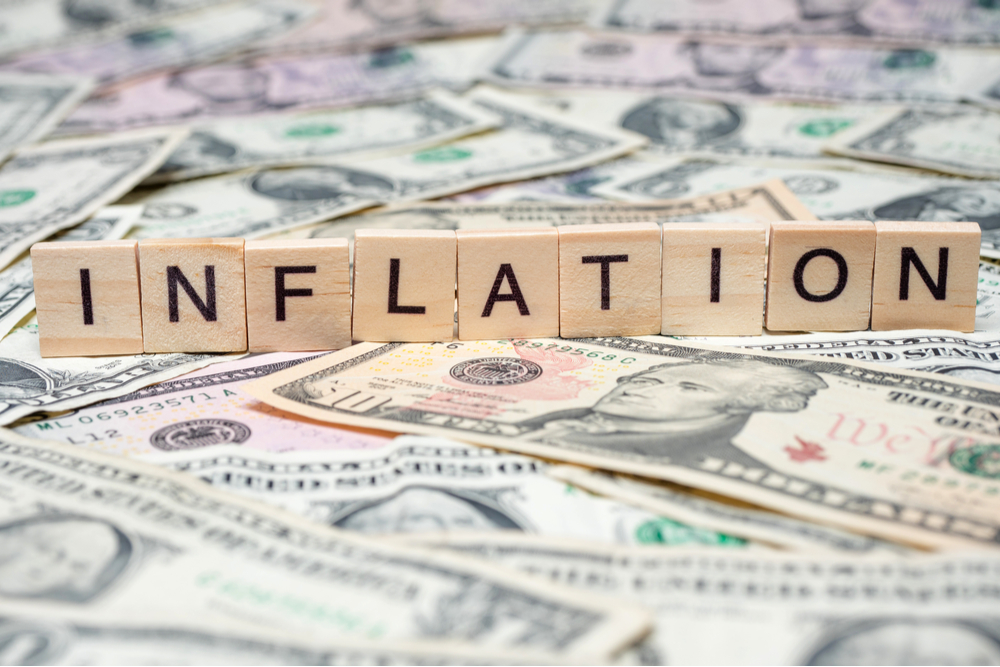 The pound has weakened against the euro and the dollar this morning following US inflation data that appears to have slightly surprised markets. As a result, market mood is more cautious and investors appear to be turning to the 'safe haven' currency of the dollar.
US PPI revealed that producer prices saw the highest annual rise since November 2010, suggesting that higher inflation may not be as transitory as the Federal Reserve initially thought and could lead to earlier tightening of monetary policy.
Nonetheless, the pound still has the support of clear signs of economic recovery, such as yesterday's GDP figures which saw the UK economy grow by more than expected in June.
Global risk appetite and the global spread of the Delta variant of Covid-19 could drive the direction of sterling in the coming months.
Make sure any upcoming transactions are protected against the risks of sudden market movements. Secure a fixed exchange rate now with a forward contract; call your Business Trader on 020 7898 0500 to get started.
As we approach a time when more of our friends and family are able to fulfil their own dreams to buy a property abroad, do please let them know about the specialised service from Smart. For every client you refer who goes on to trade, we'll credit your account with £25. Make a referral here.
GBP: Pound weaker after US data
The pound has weakened this morning against both the euro and the dollar following US inflation data that could encourage the Federal Reserve to tighten its monetary policy earlier than anticipated.
The travel industry has warned that the UK may fall behind Europe and the US when it comes to foreign travel if the government does not simplify its current traffic light system. Uncertainty along with costly PCR tests have been putting customers off booking foreign holidays. Chief executive at Gatwick aiport Stewart Wingate said, "The UK aviation recovery is far behind countries in Europe such as France and Germany whose travel bookings are on average over 50% of pre-pandemic levels whereas in the UK it is sitting at approximately 16%".
It is a quiet day today for UK data releases, however, next week we will see employment figures on Tuesday as well as inflation figures and PPI on Wednesday.
GBP/USD chart over past year
EUR: Balance of trade figures later this morning
The euro is slightly stronger against the pound and is trading around similar levels to yesterday against the dollar.
Industrial production figures for the eurozone rose by 9.7% year-on-year in June, missing market expectations of 10.4%.
Inflation figures for both France and Spain were released this morning. Consumer prices fell in France year-on-year but rose in Spain.
Later this morning we will see balance of trade figures for the eurozone. A surplus of €18.2billion is expected, up from €7.5billion in May.
USD: Dollar strong after data releases
The dollar has strengthened this morning, recovering from its losses on Wednesday, as market mood turns more cautious.
The greenback's strength comes from recent US data. Inflation figures beat market expectations and initial jobless claims fell in line with predictions to 375,000.
PPI data was released yesterday too, the second set of inflation figures in two days, and revealed that producer prices rose by 7.8% year-on-year, beating market expectations. It was also the highest annual rate since November 2010 and could implicate the Federal Reserve's decision over tightening monetary policy.
Consumer sentiment data will be released later today.
For more on currencies and currency risk management strategies, please get in touch with your Smart Currency Business trader on 020 7898 0500 or your Private Client trader on 020 7898 0541.