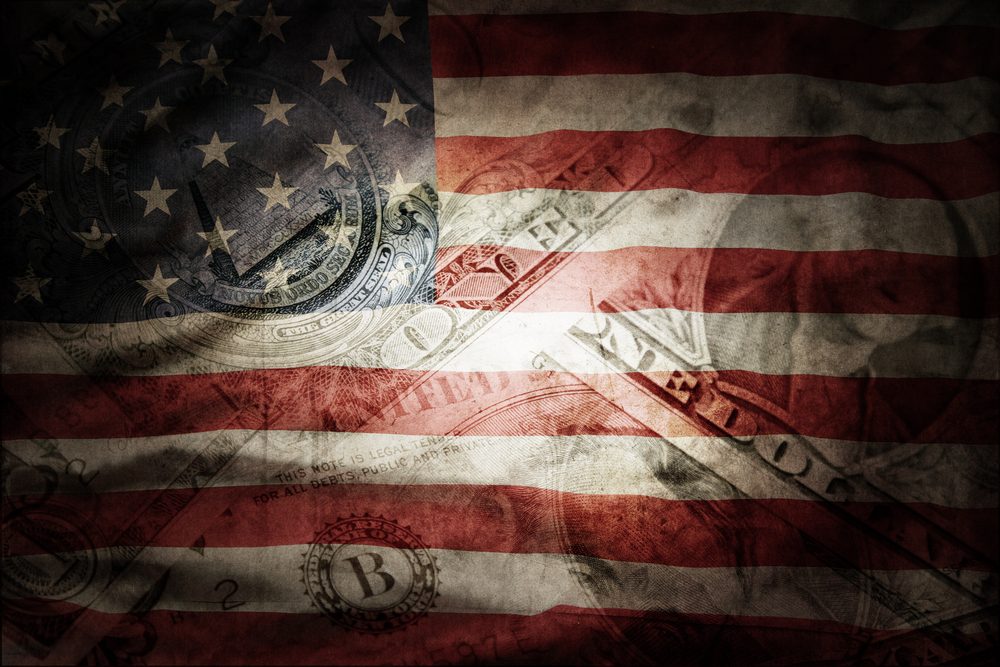 The main release from yesterday was the second estimate of US GDP growth for the fourth quarter of 2017. It was expected to drop to 2.5% from 3.2% in the third quarter and so it proved. There was some disappointing data in the form of pending home sales for January as, month-on-month, they slumped by 4.7% when they were expected to increase by 0.3%.
Still, prospects of four interest rate rises in 2018 continued to encourage the market, who piled into the dollar which strengthened further against the euro and sterling. It has been a good week for the greenback so far and it remains to be seen how long the positive move can continue.
Meanwhile, there was some Brexit-related news, as we learned that Theresa May has conceded on the residency rights on EU migrants during the Brexit transition period. This is a major climbdown for the Prime Minister and once again her position could be under the spotlight. Former Prime Minister John Major also waded into the choppy Brexit waters, by suggesting that MPs should get a free vote on the final Brexit deal, with a second referendum or halting Brexit being two possible outcomes.
Today is a pretty busy one, with the Nationwide housing prices and Markit manufacturing purchasing managers' index due for release in the UK; the eurozone's unemployment rate is also scheduled at 10am; and in the US we will see the personal income and spending figures, the ISM manufacturing PMI, and Federal Reserve Chair Jerome Powell's testimony.
While you're here, why not take a few minutes to read through our R&D Tax Credits offering? Many UK businesses have just had their year-end, so now is the perfect time to find out whether you have legitimate grounds for a claim. We were approached by On Air Dining with a risk management requirement, but we recognised they could qualify for the government scheme. After putting them in touch with one of our partners, they were able to recoup £140,000 for the business. Not bad for eight hours work!
GBP: Major major major suggestion from Major
The only economic data release for the UK yesterday was the GfK consumer confidence index reading, which lost one point to hit -10 in February 2018. This was in line with market expectations. On the currency markets, sterling lost ground against the dollar and euro.
However, politics dominated the headlines, with several Brexit-related pieces hitting the newswire. In addition to the aforementioned comments made by John Major, May used PMQs to insist that she and Boris Johnson were in agreement about rejecting a hard border in Ireland. This appears to be at odds with what the Foreign Secretary has been reported as privately suggesting and perhaps it is telling that he failed to appear in the House of Commons to answer an urgent question relating to that. May appears to be stuck in a bit of a catch-22 at the moment; it appears to be impossible to please everyone irrespective of what she does. The uncertainty continues.
There was also some disappointing news, as we learned that electrical goods chain Maplin has fallen into administration. PwC have taken control and are now looking for a buyer for some, or all, of the company, but they did say that Maplin has been hit hard by a fall in consumer spending and the sharp slump in the value of sterling since the Brexit vote. Toys R Us has also fallen into administration which, along with Maplin, threatens 5,500 high street jobs.
Today we have the Nationwide housing prices, manufacturing PMI and mortgage approvals.
EUR: better-than-expected German unemployment figures
It was a bit of a mixed day for the euro yesterday, as it strengthened against sterling but weakened against the dollar. However, the losses against the greenback weren't as bad as they threatened to be at one point, while the gains against the pound were more significant. The main release from the eurozone was the German unemployment rate which fell by 22,000 when 17,000 had been expected. Ultimately, the unemployment rate is unchanged at 5.4%.
We also saw the Gfk consumer climate indicator for Germany which slipped to 10.8 points – below consensus of 10.9, but still not far from the more-than-16-year high of 11 posted in February. Meanwhile, inflation in the eurozone dipped to 1.2% in February from 1.3% the month before, which was in line with expectations.
Today we have the unemployment rate for the eurozone, as well as the manufacturing PMI for Germany and the eurozone. Both are expected to dip a little but, if they come in as expected, they will still show impressive strength. But let's wait and see whether expectations are met.
USD: GDP growth rate comes in as expected
No major surprises with the second estimate of the US GDP growth rate yesterday, as it came in as expected at 2.5%. This is a pretty sharp fall from 3.2% in the third quarter of 2017, but the US has posted several pieces of impressive economic data so far in 2018 so attention will turn to the first reading of the GDP growth rate for the first quarter of 2018.
Pending home sales came in rather disappointing, but the dollar continued its recent impressive performance by climbing higher against the euro and sterling. Speculation that there will be four Fed rate rises in 2018 continues to support the greenback, although the stock market is taking a hit as the era of cheap money appears to be coming to an end.
Today we have initial jobless claims up to 24 February 2018, as well as the personal income and spending for January. There will also be manufacturing PMI and the new Fed Chair Jerome Powell with be speaking. All in all, a pretty busy day.
For more on currencies and currency risk management strategies, please get in touch with your Smart Currency Business trader on 020 7898 0500 or your Private Client trader on 020 7898 0541.