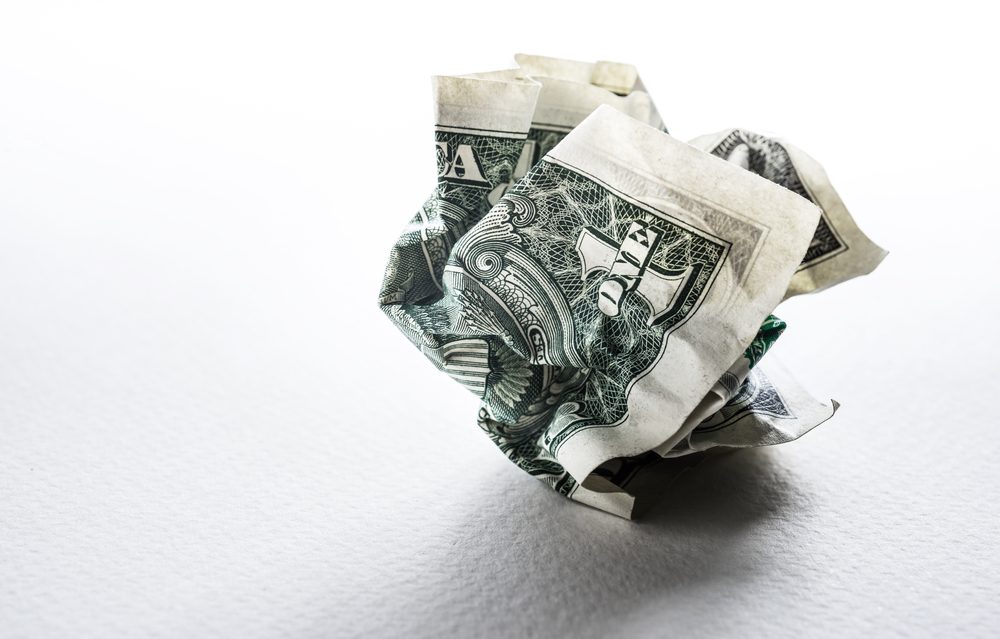 As the US election result filtered through to the markets yesterday, the dollar weakened against sterling and the euro. The Democrats managed to take control of the House and, although Republicans tightened their grip on the Senate, they are now in a position to oppose Trump's policies and stop anything getting through. Investors believe there will now be gridlock on Capitol Hill, especially given Trump's criticism of Democrats throughout his tenure.
It was a different story for the stock markets, with the FTSE 100 gaining more than 80 points shortly after trading began. Wall Street opened higher too. Some economists believe that the midterm election results were as good as could be reasonably expected. Ultimately, the potential deadlock means there will be probably be fewer nasty surprises and political risks. While before Trump could essentially say and do what he wanted (knowing he would almost certainly have the backing of Congress and the Senate), he must now tread more carefully if he is to pass more policies.
On the economic data front, the German construction purchasing managers' index fell to 49.8 in October from 50.2 the previous month. It is the first contraction in the sector since March, when an extended period of cold weather curtailed activity. Employment growth slowed to a 29-month low, although new orders increased the most in five months. House prices in the UK rose by 1.5% year-on-year in the three months to October which was higher than the 1.2% the markets had been expecting. Still, it is the lowest annual increase in house prices since March 2013.
Today the Federal Reserve will announce its interest rate decision, where it is widely expected that rates will be kept on hold at 2.25% this time around. A hike in December has been expected for some time now, but it will be interesting to see if there are any allusions to future policy, especially indications of further hikes in 2019.
Finally, we'd like to draw your attention to a genuinely wonderful opportunity to secure a significant rebate for your company. The government's R&D tax credit scheme provides tax relief for small and medium-sized businesses and time is running out to make a claim. If you are in your 2018 accounting period, you can still claim for 2016 and 2017, but you need to get your skates on. The average claim for UK-based SMEs is £61,314 and a ten-minute conversation is often all it takes to determine whether you have legitimate grounds for a claim.
If your business has conducted any R&D in the past couple of years, give us a call now on 020 3170 6067 or email business@smartcurrencybusiness.com.
GBP: Halifax house price index rises 1.5%
The day was understandably dominated by the US election results, but there was some economic data from the UK in the form of the Halifax house price index. Year-on-year, the figure came in at 1.5% which was higher than the 1.2% the markets had been expecting, but is a marked drop down from the 2.5% recorded in the previous period. It is the lowest annual increase in house prices since March 2013, but remained within Halifax's forecast annual growth range of 0.3%.
On a monthly basis, house prices increased 0.7% in October following two consecutive months of falling prices. None of this had a bearing on sterling, which strengthened against the dollar like a raft of currencies around the world.
With no major economic data releases in the UK today, attention will turn to any Brexit-related news, as well as economic events elsewhere. Tomorrow is an extremely busy day though, with September's balance of trade figures on the schedule, as well as the GDP growth rate for the third quarter of 2018. We could see some sterling moves following the release, although in which direction is entirely dependent on whether the figures are disappointing or not.
EUR: German construction sector contracts in October
As the eurozone's largest economy, Germany's economic data is particularly noteworthy and is seen as a pretty good indicator for the eurozone's performance as a whole. It will therefore be of some concern that the German construction sector contracted in October, with PMI falling to 49.8 last month from 50.2 the previous month. It is quite possible that the extremely disappointing release would have garnered more attention were it not for the US election result. Worrying times for Germany and the eurozone.
German industrial production figures were also released, but fared better than construction with September posting 0.2% from 0.1% the previous month and better than expectations. Retail sales in the eurozone were also released and on a monthly basis fell to 0% from 0.3% the previous month. On an annual basis, the figure was better than expectations at 0.8%, but still some way below the 2.2% posted the previous period.
Today kicks off with the German balance of trade figures for September. Last time around, the eurozone's largest economy posted a surplus of €17.2 billion and some analysts are predicting that this will widen considerably. We will also see the European Central Bank's latest economic bulletin.
USD: US election result weakens dollar but markets rally
It was a bit of an odd day in truth and it is likely that both sides of the House will celebrate the victory in some way. The result could certainly have been for Trump and the Republican party and they certainly won't be happy that the Democrats now control the House of Representatives. However, the GOP did tighten their grip on the Senate and they will undoubtedly be pleased about that.
The markets see it as deadlock from here on in and Trump will have to appeal to Democrats from now on if he has any hope of pushing any policies through. That is unlikely to be easy and the supposed deadlock caused the dollar to weaken across the board. However, the stock markets see it as a way to ensure there are fewer shocks and political risks which is good for stocks, with the FTSE 100 and Wall Street both pushing higher. It will be interesting to see what happens to the dollar in the coming days, particularly whether it will continue to weaken.
After a whirlwind start to the week for America, with the midterm elections throwing up a few surprises, the action continues tonight with the Federal Reserve's interest rate decision. Rates are expected to be kept on hold at 2.25% this time around, but a hike is expected in December. It will be interesting to see if there are any allusions to further hikes in 2019, with many expecting as many as three next year.
For more on currencies and currency risk management strategies, please get in touch with your Smart Currency Business trader on 020 7898 0500 or your Private Client trader on 020 7898 0541.