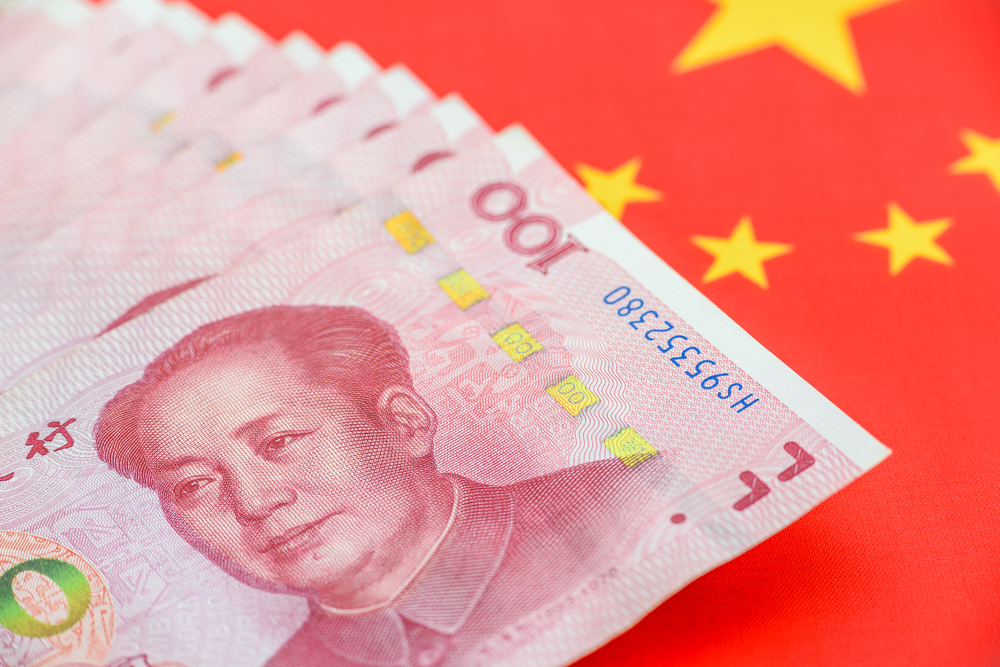 China's GDP was revealed to be rising by 4.5%.
Sterling fought back against the euro yesterday, gaining nearly three-quarters of a percent even as it struggled against the US, Canadian and Australian dollars.
Indeed, the single currency was the overall loser yesterday, as inflation continued to fall below expectations in key economies, yesterday Italy.
However, ECB president Christine Lagarde warned in a speech in New York that the rivalry between China and the USA was likely to be inflationary. She said that since both Europe and the USA are dependent on China for rare earths and other critical materials, global supply chains could easily be disrupted. She also suggested that some countries were reducing their dependence on the dollar and euro and trading in the renminbi and Indian rupee. "International currency status should no longer be taken for granted," she said.
There was little else for the markets to chew on yesterday, but that changes for the rest of the week, with inflation at 7am tomorrow morning, then Gfk consumer confidence on Thursday and retail sales on Friday.
This morning we have heard that UK unemployment reached 3.8% in the quarter to February, a rise from 3.7% and adding around 28,000 new claimants. The rise in wages by 6.6% (against an expectation of 6.2%) will be giving the Bank of England's Monetary Policy Committee (MPC) pause for thought. Are those 'secondary effects' and a wage price spiral coming into play?
The MPC looks set to take a more hawkish turn this summer with Megan Greene replacing the notably dovish Silvana Tenreyo for the July meeting and the next three years. The US-based economist and contributing editor to the FT has been supportive of the Fed continuing to raise interest rates aggressively.
Also in the business news, China's GDP was revealed to be rising by 4.5%.
Make sure any upcoming transactions are protected against the risks of sudden market movements. Secure a fixed exchange rate now with a forward contract; call your Business Trader on 020 3918 7255 to get started.
GBP: Mixed day for sterling as market awaits inflation data
Sterling remained steady against the euro yesterday while oscillating wildly against the US dollar, gaining and losing close to 1% during the course of the afternoon.
Unemployment was revealed this morning to have ticked up slightly in the early part of 2023, rising to 3.7%. However, for those in work there was good news, with earnings rising ahead of expectations, by 6.6% excluding bonuses (5.9% with bonuses). This was well ahead of expectations.
Is that earnings increase still below inflation? Watch out for the inflation result at 7am tomorrow.
GBP/USD past year
EUR: Euro on back foot
The single currency lost almost across the board yesterday, by up to 1% against most major currencies.
With little economic data yesterday, the biggest story was ECB president Christine Lagarde's speech, warning of the potentially dire economic consequences of trade disputes with China.
We will shortly be hearing the ZEW Economic Sentiment Index for Germany.
USD: Dollar rises on interest rate hopes
The dollar strengthened yesterday as the belief has risen that the Federal Reserve (the Fed) will not feel the need to rein in its monetary tightening despite ructions in the US banking system. The collapse of Silicon Valley Bank has not spread to the wider banking community, as had been feared.
On the data front, we'll be hearing building permit data later today. The second half of any month tends to be quieter for US data sand April is no exception. Remember to download your new Quarterly Forecast for a full calendar of potentially market moving events.
For more on currencies and currency risk management strategies, please get in touch with your Smart Currency Business trader on 020 3918 7255 or your Private Client trader on 020 7898 0541.