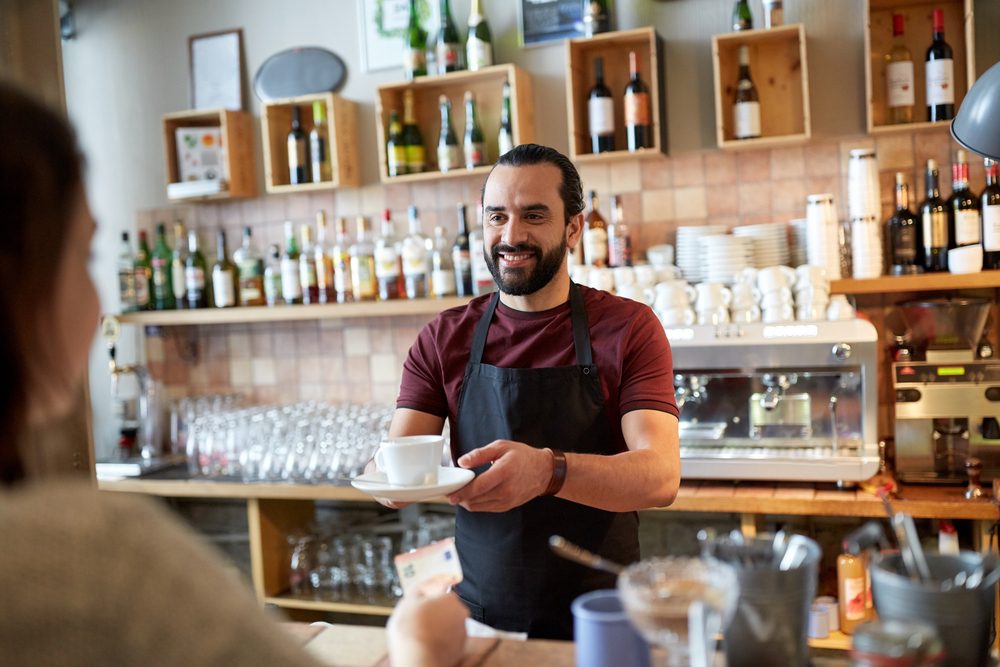 The dollar continued where it left off last week as it made some strong gains against the euro and sterling. Following a prolonged period of dollar weakness, the greenback has retraced a significant portion of its losses since the turn of the year, especially against the pound. Positive non farm payrolls started the move and the news that Theresa May has ruled out any customs union after Brexit has helped continue momentum.
UK services sector data released showed that it hit a 16-month low in January, while UK car sales decreased for the tenth month in a row. In Europe, services and composite purchasing managers' index figures came in above expectations, as they did in Germany. Non-manufacturing PMI in the US smashed forecasts, coming in at 59.9 against an expectation of 56.5.
It would certainly have been difficult to predict the volatility between the major currency pairings at the start of the year, especially in such a short space of time. Download our latest currency forecasts and see what the major banks are predicting will happen over the course of the next few months. It certainly makes for fascinating reading.
Today we have the balance of trade from the US, retail PMI from the eurozone and construction PMI from Germany. If the trade deficit narrows in America, we could see further gains. In fact, scrap that, we could see further gains irrespective – the dollar has the wind in her sales and perhaps February could be her month.
GBP: UK car sales fall once more
In addition to the services PMI data, there was further disappointment with the UK car sales release. They showed that new car registrations in the UK decreased by 6.3% year-on-year in January 2018. This is now the tenth month in a row that car sales have declined, mainly owing to a sharp fall in the demand for diesel cars.
The aforementioned services PMI was expected to increase very slightly from 54.2 in December to 54.3 in January, but it actually came in at 53.0. This still represents growth, but is hardly an encouraging start to the year. The pound slid against the dollar and euro, although this could have more to do with the fact that Theresa May has inexplicably ruled out any customs union.
There are no releases today, but we can expect continued fallout from the UK government's position on Brexit. The Conservatives seem at odds with one another and it does feel as if May is trying to please everyone all of the time – a thankless and impossible task.
EUR: a raft of impressive PMI data across eurozone
2017 showed us that the eurozone's economy was in recovery mode and yesterday reaffirmed that notion, as data from a range of sectors came in better than expected. Markit services and composite PMI for the eurozone came in at 58 and 58.8 respectively, against expectations of 57.6 and 58.6 Any figure above 50.0 shows growth, so the picture looks pretty healthy.
In Germany, services and composite was 57.3 and 59, when 57 and 58.8 had been forecast. However, these readings could not help prevent the euro sliding against the dollar which is having a decent few days for the first real time in 2018. The single currency did climb higher against the pound, but this was likely down to reports that the UK will not be part of any customs union when withdrawing from Europe.
Today we have factory orders from Germany for December and we will also see the eurozone's retail PMI for January. Finally, we will see construction PMI for Germany.
USD: dollar rally against sterling and euro continues
Friday was a good day for the dollar and so there was particular focus on Monday to see if it could continue where it left off following the release of positive non farm payrolls. Yes was the answer – and it made some pretty significant gains against the pound. It has clawed back quite a bit of the ground it has lost so far in 2018 and it's possible it could climb even higher in the coming days.
Composite and services PMI came in ever-so-slightly below expectations, but the readings were still positive at 53.8 and 53.3 respectively. Besides, the glow from the non farm payrolls could still be felt by investors who were certainly buoyed by the news. The main release came in the form of the non-manufacturing PMI for January, which smashed forecasts by coming in at 59.9. That is a very healthy reading.
Today we will see the balance of trade figures released. If the deficit narrows that could be all investors need to pile into the dollar once more. We're set for another fascinating day.
For more on currencies and currency risk management strategies, please get in touch with your Smart Currency Business trader on 020 7898 0500 or your Private Client trader on 020 7898 0541.