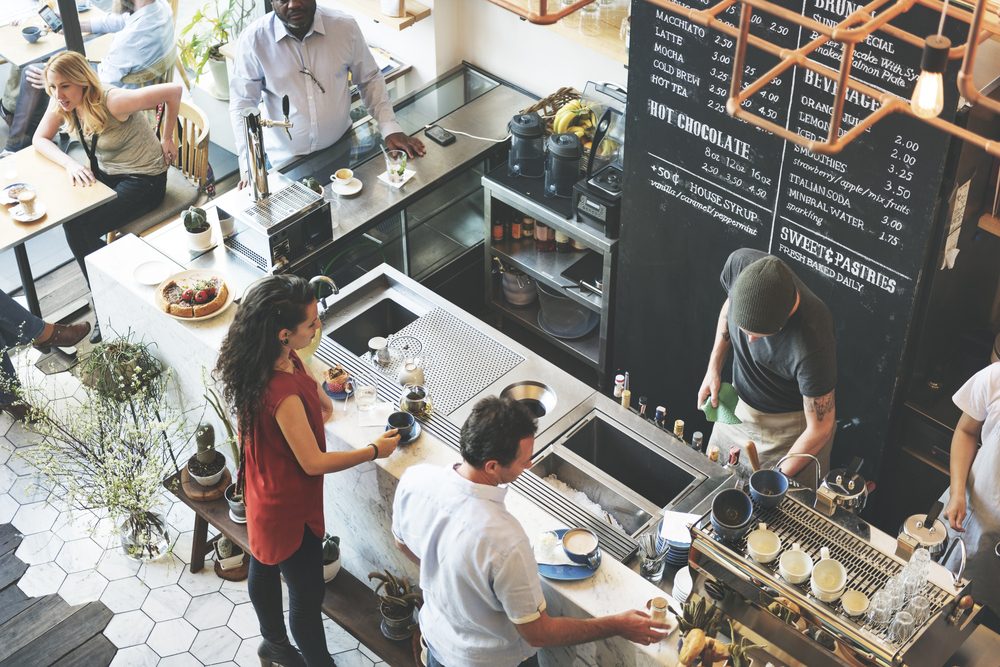 After there were clear signs that Brexit uncertainty is continuing to hit the construction sector, attention turned to the UK services PMI data reading. It had been expected to climb to 53 in May from 52.8 the month before, but it actually came in at 54.0. UK composite PMI also beat forecast by climbing to 54.3 when it had actually been expected to drop. Investors were evidently buoyed by the news as sterling climbed higher against the euro and US dollar.
It was a different story in the eurozone, as composite PMI came in as expected at 54.1, while services PMI actually dropped to 53.8 in May. Retail sales in the eurozone came in as expected year-on-year and the euro managed to retrace some of its recent losses against the dollar. In the US, both composite and services PMI climbed higher from the month before, with services smashing forecast.
Meanwhile, the UK government announced that it has sold 925 million Royal Bank of Scotland shares. It is fair to say the deal didn't smack of shrewd business, as the shares were sold at 271p each but the Treasury had bought them for 502p. Chancellor Philip Hammond said that offloading 8% of the company's shares for £2.5 billion was a significant step to returning the high street bank to the private sector.
Today we will see construction PMI from Germany and retail PMI from Germany and the eurozone. In the US, we will see mortgage applications and the trade balance for April. It is a relatively quiet day, so why not busy yourselves with a free copy of our treasury management white paper? It provides a useful overview of some of the things to consider if you're a UK business with FX exposure.
GBP: UK services PMI comes in higher than expected
Recent fears over the ways in which Brexit uncertainty is affecting different sectors in the UK were abated a little yesterday following the release of two PMI readings. Composite PMI had been expected to climb a little higher to 53.4 in May from 53.2 in April, but the figure actually came in at 54.3.
UK services PMI also beat forecast by coming in at 54.0 against an expected figure of 53.0. The releases helped boost sterling against the euro and dollar and it will be hoped that this trend can continue. Meanwhile, new car sales came in at 3.4% in May which was quite a drop from 10.4% the month before. However, there were a few mitigating factors at play last month, so the reading isn't quite as bad as it might first appear.
There are no major releases today, but we will see two Bank of England members delivering speeches. It is possible they will say something of interest that could cause some sterling movements.
EUR: PMI data still shows robust strength
Everything is relative, which is something worth bearing in mind when we look at the PMI readings from the eurozone yesterday. It is fair to say that the eurozone has been struggling of late, with several economic data releases missing forecast. Yesterday, services PMI came in slightly worse than expected at 53.8, but composite PMI met expectations at 54.1.
In Germany, services PMI also came in as expected at 52.1, while composite came in a little better than was forecast at 53.4. Elsewhere, month-over-month retail sales in the eurozone were disappointing, although year-on-year they came in as expected. The releases were enough to help the euro climb against the dollar, but it lost ground against sterling.
Today we have retail PMI from Germany and the eurozone, and we will also see construction PMI from Germany. If these releases significantly miss forecast then we might see some euro movement.
USD: dollar weakens despite positive PMI readings
The dollar weakened against the euro and sterling yesterday to put a little blip in the recent trend of dollar strength. It was a little strange, as the PMI readings from the US weren't too bad, but it is perhaps the case that investors were waiting for any encouraging signs from the UK and eurozone – and anything coming in as expected or better was enough to make investors sell their greenbacks.
Composite PMI came in at 56.6 in May from 55.7 the month before, while services PMI had been expected to hold steady at 55.7, but actually climbed to 56.8. Any figure over 50.0 shows strength, so this really is quite an impressive figure.
Today is fairly sedate for economic data releases, but we will see the US's trade balance figure for April, as well as mortgage applications up to 1 June.
For more on currencies and currency risk management strategies, please get in touch with your Smart Currency Business trader on 020 7898 0500 or your Private Client trader on 020 7898 0541.