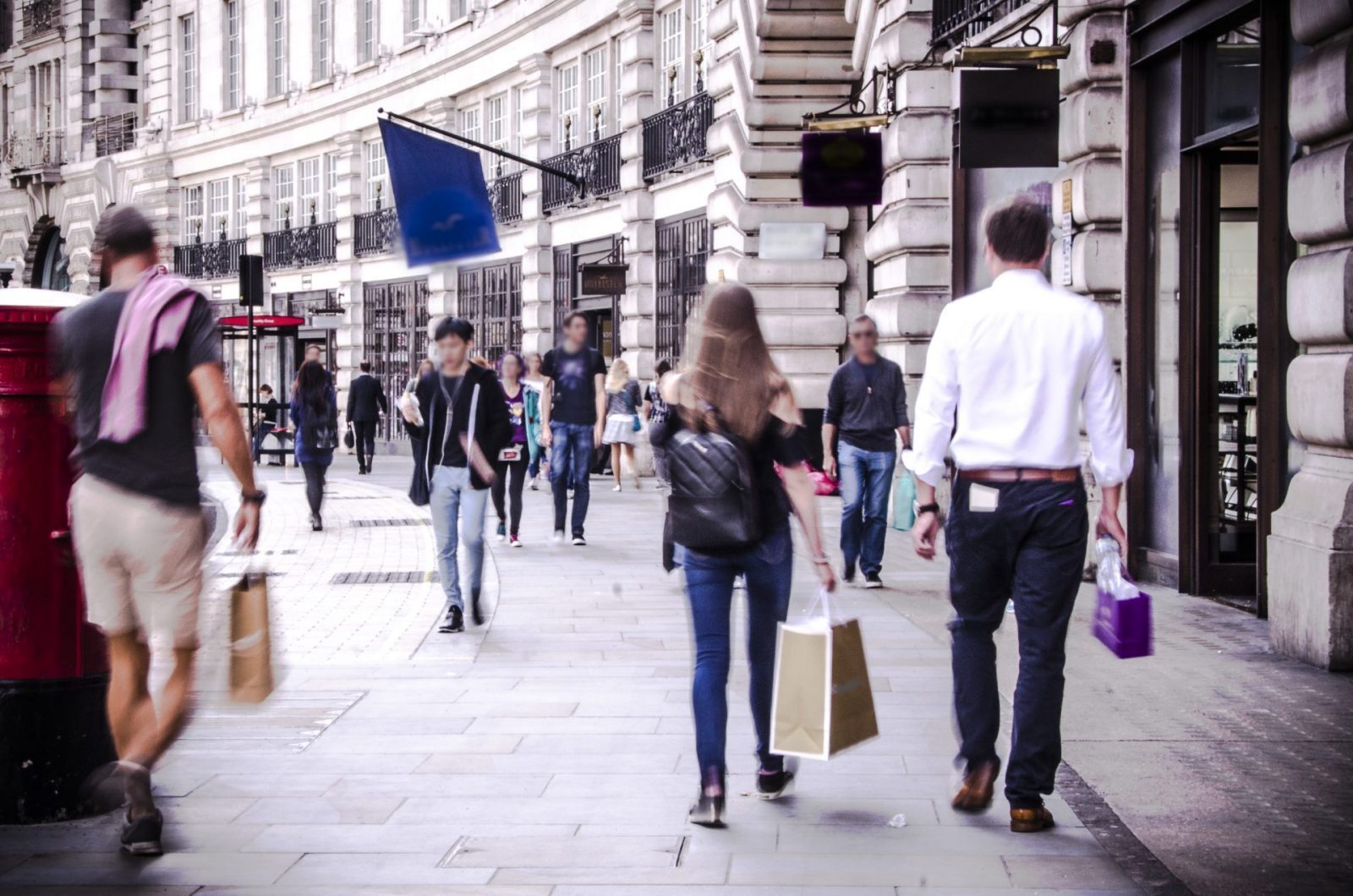 A report released yesterday by the British Retail Consortium (BRC) showed that there was a record decline for non-food items in October. UK retail sales as a whole decreased by 1% compared to a year ago, when sales had increased by 1.7% from the year before that. Over the last quarter, non-food retail sales fell by 0.4% which is the worst reading since BRC started tracking sales in January 2011.
It is worth bearing in mind that food sales did rise, but it is still a further sign that the British public are cutting back on spending as households continue to feel the pinch. Inflation hitting 3% in September has not helped matters, as imports into the UK are now more expensive and the recent increase in interest rates will hardly help matters; wage growth needs to close the gap to inflation sooner rather than later.
Meanwhile, Halifax reported that house prices rose by 4.5% in the last quarter compared to the same period a year ago. It is the fastest annual increase since February 2017 and indicates that house buyers weren't put off by predictions of a rate increase by the Bank of England. If you want a handy document that lists some of major banks' forecasts for the next 12 months then look no further than our quarterly currency forecasts.
GBP: UK house prices continue to rise, while retail sales decline
It was a mixed day for sterling as it made some slight gains against the euro but retraced slightly against the US dollar. This was symptomatic of a mixed day for UK economic data that showed that, while UK retail sales shrank in October, house prices rose in the last quarter.
BRC reported that non-food retail sales declined by 0.4% in the last quarter which is the worst reading since they began counting sales in 2011. There were further indications that UK shoppers are not spending as much, as John Lewis reported that sales fell by 3.7% last week compared to this time last year.
There appears to be a worrying trend with the UK economy at present, what with UK car sales and now UK retail sales declining. Perhaps the public are saving their pennies in the run up to Christmas. Only time will tell.
EUR: eurozone retail sales smash forecast
The euro slid against sterling and the US dollar yesterday, despite a recent run of positive economic data. Its performance against the greenback over the last month or so has seen a steady decline, albeit only slight, but this could be said to be down to signs that the US economy is starting to recover in much the same way as the eurozone's has been throughout 2017.
Having said this, eurozone retail sales came in much better than expected in direct contrast to the UK. They were forecast to have grown by some 1.9% over the past year, but the figure actually came in at 3.7%. For the month of September, sales also came in above expectations at 0.7%.
The picture was slightly less rosy for October's retail purchasing managers' index reading though, as it was forecast to come in at 51.5 but was actually 51.1. Any figure above 50 indicates growth though, so the recovery appears to be continuing.
USD: good day for dollar as expectations of interest rate hike continue
The dollar performed well yesterday, strengthening against both the euro and sterling as expectations surrounding a US interest rate rise in December continue apace. Fed Chair Janet Yellen has alluded to the possibility before and the recent run of positive data coming out of America will only serve to encourage investors that a hike will occur before the year is out.
Indeed, yesterday the economic optimism index rose by 6.6% to 53.6 for November 2017 against an expectation if 51.2. The figure is the highest for eight months and demonstrates an overall optimism surrounding the US economy.
It is a quiet day for economic data tomorrow, so attention will turn to any political stories that could surface.
For more on currencies and currency risk management strategies, please get in touch with your Smart Currency Business trader on 020 7898 0500 or your Private Client trader on 020 7898 0541.