UK retail sales drop far more than expected in December
By Erin Harding January 22nd, 2018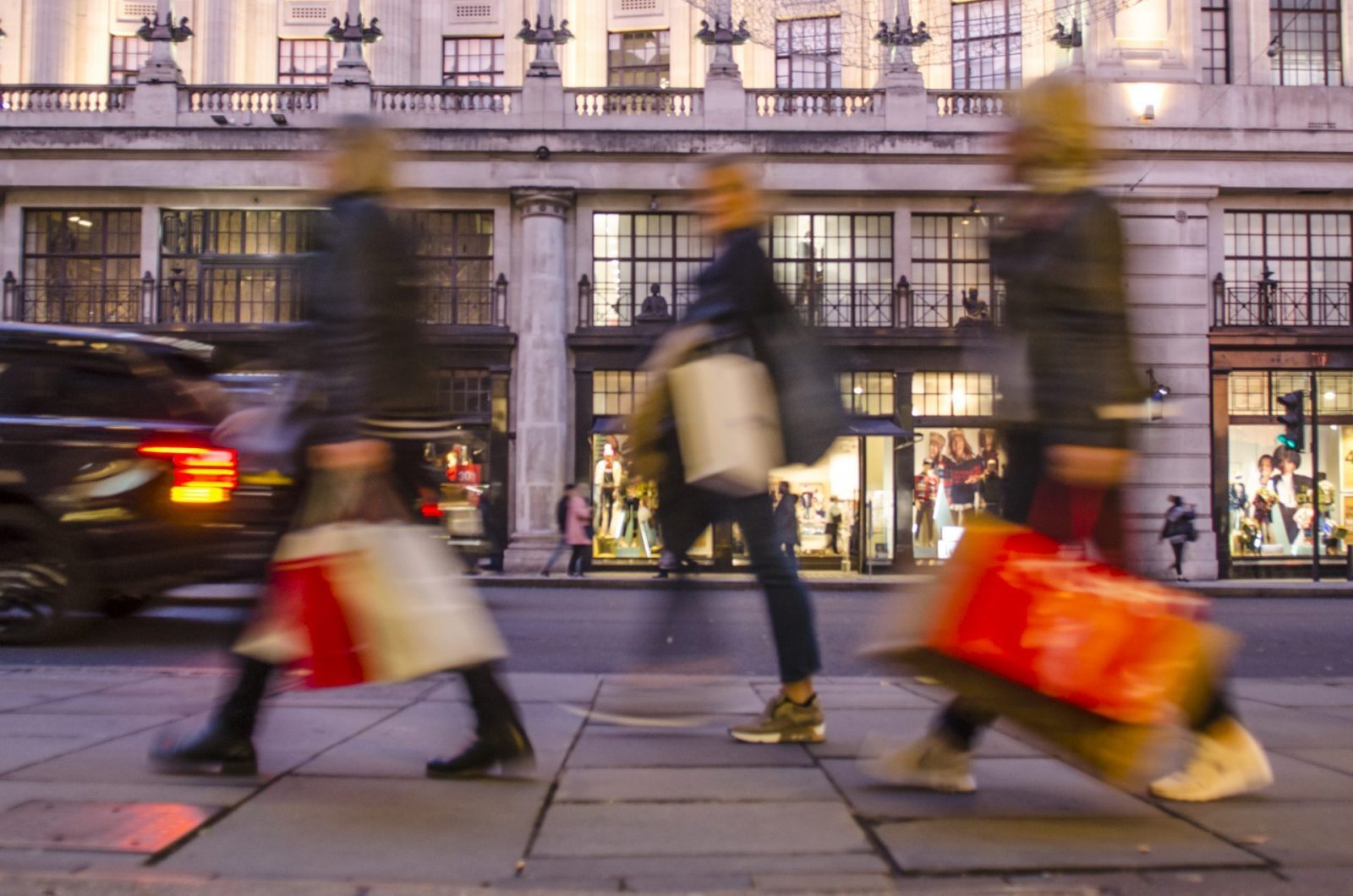 Black Friday appears to have a lot to answer for given Friday's release of retail sales figures for December. The market had expected them to decline by 0.6% but they actually fell by 1.5% month-over-month in December. There are no definite answers why – and the squeeze to UK households that has been brought about by inflation outpacing wage growth certainly hasn't helped matters – but it is more likely that everyone rushed to make their Christmas purchases on Black Friday in November. People sure do love a bargain.
The news initially didn't impact the pound and it continued to make gains against the dollar, but it eventually fell back a little. Still, the losses weren't huge and it more or less traded sideways against the euro. In truth, it was a pretty quiet end to what had been a rather surprising week. Sterling repeatedly hit fresh post-Brexit highs against the dollar and US initial jobless claims posted their lowest reading since 1973.
The two releases to look out for this week are the European Central Bank's interest rate decision (and subsequent press conference) on Thursday, and the UK's GDP growth rate for the fourth quarter of 2017 which is released on Friday. It has been a bit of a mixed bag of economic data up to December 2017 so it's difficult to know exactly how strong an end to last year the UK economy had. It is fair to say that the UK retail sales release won't help matters.
Over the weekend we also saw the US government shutdown as Congress couldn't reach a deal to resolve the status of 'Dreamers' (undocumented migrants who were brought into the United States as children). The Senate majority leader Mitch McConnell said he would allow a vote on immigration reform in February if Democrats agree to fund the government but, as it stands, no agreement has been reached.
They're now almost a week old, but our currency forecasts are proving more popular than ever. We have had a record number of downloads for a first week and received some hugely positive feedback that we greatly appreciate. If you are yet to grab hold of a copy then head over to the page and download it today!
GBP: disappointing UK retail sales for December
Whether it was the fact that everyone made their Christmas purchases on Black Friday, or the squeeze to the British public's pockets (or something else entirely), UK retail sales figures for December were alarmingly disappointing. They had been expected to decline by some 0.6% from November, but they actually fell by 1.5%. Still, the news didn't have too great a bearing on sterling performance and it made only marginal losses against the dollar.
Overall, last week was a hugely positive one for the pound, as it moved north of $1.39. Could this be the week it breaks through the psychological barrier of $1.40? Who can say? It has been meeting resistance as it approaches that mark, but something could push it through before long. Having said this, it could easily slide back down by quite a margin. If only there were a magic ball to consult.
Tomorrow we'll see the public sector net borrowing figures, while on Wednesday the unemployment figures for November are released. Mortgage approvals are released on Thursday before the highlight of the week on Friday – the GDP growth rate for the fourth quarter of 2017. Year-on-year, it is expected to slide from 1.7% to 1.4%.
EUR: what tone will the ECB strike on Thursday?
There were no major data releases on Friday for the eurozone and the euro reacted accordingly by trading more-or-less sideways throughout the day. Today is another quiet day so any movements are likely to come from news and events elsewhere.
The first major release this week is the German ZEW economic sentiment index which we will see Tuesday. It is a survey of up to 300 experts from banks, insurance companies and other financial industries. They are asked for their market expectations over the coming six months and it can prove rather useful in demonstrating how many see things panning out in future.
We will also see the eurozone's consumer confidence flash reading for January on Tuesday, while the flash manufacturing purchasing managers' index reading for Germany is scheduled for release on Wednesday. The highlight for the week is the ECB's interest rate decision and press conference on Thursday. It will be fascinating to see what tone President Mario Draghi takes, especially given the mid-December meeting minutes release which was surprisingly hawkish.
USD: dollar weakness continues as it hits new three-year low
Despite the fact the dollar actually managed to make some slight gains against sterling to buck a recent trend, it continued its pretty miserable start to 2018 but slipping against a basket of major currencies. The dollar index measures the greenback against a raft of major currencies and posted its lowest figure.
There are a range of possible reasons, but fears of an imminent US government shutdown were mounting and unsettling investors. Then, over the weekend we learned that those fears had been realised. It is the first shutdown for more than four years and has largely been brought about through a disagreement between Republicans and Democrats over government funding and young immigrants facing deportation. Curiously, it is also the first time the US government has shutdown when one party controls all three branches of government.
The only real release of note on Friday was the University of Michigan's consumer sentiment which fell to 94.4 in January from 95.9 in December. It had been expected to increase to 97 and is the lowest reading in six months.
It's a very quiet start to the week, but existing home sales for December come Wednesday, while new home sales for the same month come in on Thursday. We will also see the initial jobless claims up to 20 January 2018 and it will be interesting to see whether they can come in as positive as they did last week when they hit their lowest mark for 45 years.
For more on currencies and currency risk management strategies, please get in touch with your Smart Currency Business trader on 020 7898 0500 or your Private Client trader on 020 7898 0541.