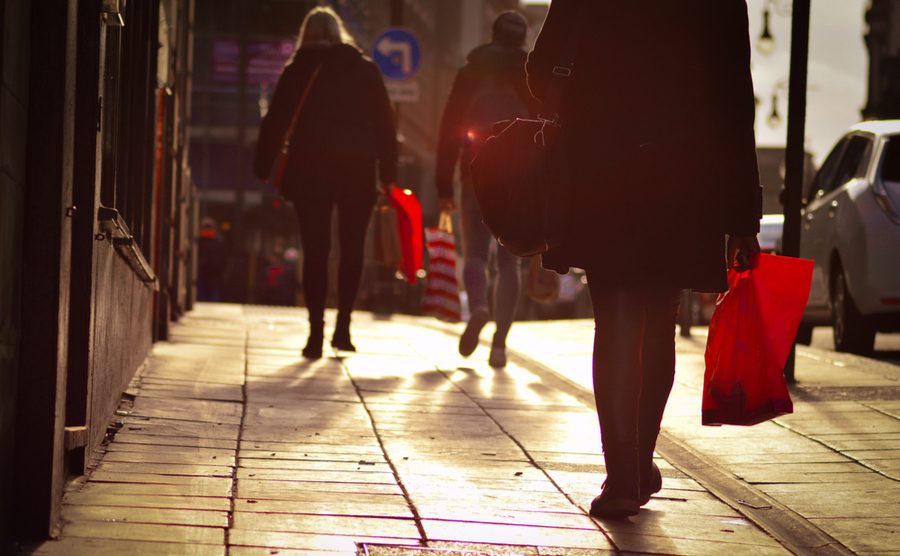 UK retail sales hit a record low yesterday, according to data from the CBI, which showed it to be equivalent to 2008's levels.
Although this is not good news for the pound, it still ended yesterday slightly up against the euro, with the markets expecting poor figures from confidence data for the Eurozone shortly.
In the US, it's been a mixed couple of days, with poor data and controversy over the lifting of regionalised lockdowns, but the economy 'reopening' does nonetheless seem to be helping the dollar.
With so much going on, where will the markets be by summer? We analyse the major banks' predictions in our latest quarterly forecast. Get your copy today to start planning ahead.
GBP: Retail activity drops to same levels as 2008
The pound is drifting within a relatively narrow range against the euro, with the uncertainty over when and in what form lockdown easing will take place in the UK. Further downward pressure was exerted yesterday by retail sales acidity, which the CBI reported to have hit a record low, equalling that of 2008. Expectations for a further fall are also at the highest in the survey's history.
There are few data releases today, although house prices are expected to show a drop into contraction territory tomorrow.
EUR: Markets expect further drops in business and consumer confidence
Euro is down this morning against the pound, with the markets expecting further drops in industrial, services, business and consumer confidence data from the Eurozone later this morning. Spanish business confidence is also expected to show a dramatic drop.
It's a busy two days for the eurozone and all eyes will be on the ECB's press conference on Thursday afternoon for any further developments on coronavirus economic rescue policies.
USD: Dollar up as markets expect further 'reopening'
The dollar is up against the pound this morning, after a brief drop yesterday. It comes despite a day of relatively poor data releases, with increasing expectations of American's economy 'reopening' despite controversy over safety issues.
One positive among poor trade data was the S&P/Case-Shiller house price index, which showed prices to still be growing, at in fact a faster rate than the previous month.
For more on currencies and currency risk management strategies, please get in touch with your Smart Currency Business trader on 020 7898 0500 or your Private Client trader on 020 7898 0541.