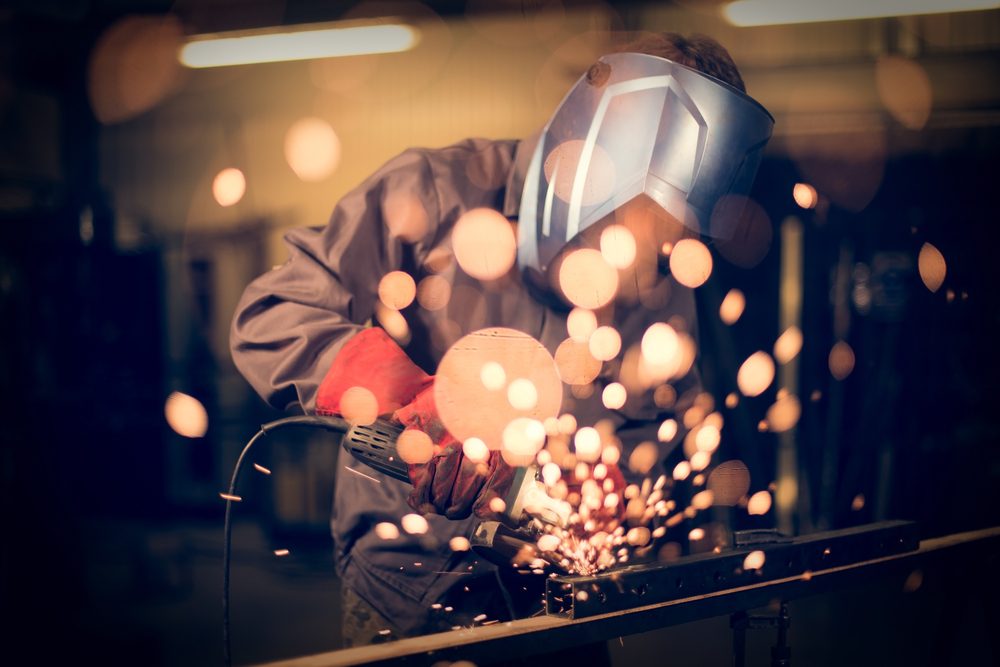 Yesterday wasn't a great start to the week for sterling as it weakened against the euro and dollar. The moves came following a raft of extremely disappointing economic data releases, including UK manufacturing output, which suffered its biggest fall since 2012. It is alarming to consider that every single piece of economic data released in the UK yesterday missed forecast by a wide margin; it just goes to show that nobody can be sure of what is going to happen from one day, week or month to the next.
That's one of the reasons we are passionate about communicating the importance of treasury risk management to our clients. Brexit uncertainty is a cloud that continues to cast a shadow over the UK economy, Trump's unpredictability continues to spook the markets, and trade war fears are affecting confidence around the world. All of these factors (and more) combine to exert influence on the currency markets.
By way of one example, GBP/USD has experienced more than an 11-cent swing between the highs and lows so far this year. That level of volatility can have serious repercussions on businesses with dealings in foreign currencies. However, by understanding how the inherent risks of the currency markets can negatively impact on your company's budget, margins and profits, you're in a better position to remove the risk through tailored solutions. Get in touch with a member of our team today who will be happy to discuss the options available to you.
If truth be told, the flurry of weak economic data from the UK could have caused sterling to weaken more than it did, but with an extremely busy week ahead of us, investors could just be biding their time. It remains to be seen how the US and eurozone will perform this week, but it wouldn't be a surprise to see currency volatility throughout the week.
Overnight, Trump met with North Korean leader, Kim Jong-un, with both leaders signing a document. The specifics of the document are a little thin on the ground, but it is thought that Kim has committed to working towards complete denuclearisation. More will be known tomorrow.
Today we will see average earnings and unemployment data from the UK, as well as the ZEW economic sentiment indices from Germany and the eurozone. However, the main release is the US inflation rate in May. It is expected to move higher to 2.7% from 2.5% the month before.
GBP: UK manufacturing output suffers biggest fall since 2012
Oh dear. The UK did not have a great day at the office yesterday, as every economic data release missed forecast. It is difficult to not be concerned about the releases, not least because of the gap between what was expected and what was actual. The trade deficit had been expected to narrow to £2.5 billion, but it actually widened to £5.28 billion and is the largest trade deficit since September 2016.
Construction output shrank by 3.3%, when a fall of 1.8% had been predicted by the markets; industrial production decline by 0.8% when 0.2% growth had been expected; and UK manufacturing output had been expected to grow by 0.3%, but it actually fell by 1.4%. It is the biggest monthly fall for more than five years and raises serious questions about the strength of the UK economy.
Today we will see the unemployment rate for April and the average earnings figures for the same month. Wages have grown over the last couple of months so it will be interesting to see if the trend continues, especially in light of the inflation rate which is due to be released tomorrow.
EUR: busy day for eurozone following a good day for the euro
The euro managed to strengthen against sterling and the dollar yesterday, despite there being no economic data releases from the eurozone. Disappointing data from the UK no doubt contributed to GBP/EUR movements, while the EUR/USD movement could be part of a wider trend we are currently seeing.
Movements between the euro and dollar have been fairly volatile of late, but the euro appears to be retracing its losses of the last month. It has been a good couple of weeks for the single currency, but this could all change this week with some key economic data releases from Germany, the eurozone and the US.
It is a pretty busy day for the eurozone today, with the German and eurozone ZEW economic sentiment indices set for release. The German ZEW hit -8.2 in May and is expected to decline further to -14. The index is seen as a leading indicator for the economy, as it is a survey of up to 300 experts from banks, insurance companies and financial departments.
USD: Trump suggests he might impose tariffs on auto imports
Shares in European carmakers fell throughout yesterday, following concerns that they could be dragged into a trade war instigated by Trump. He has suggested that he might impose tariffs on auto imports and that there is economic justification for tariffs. If the tariffs go ahead, it could make it uncompetitive for European carmakers to sell cars in America, hence the drop in share price. It will be interesting to follow developments in the coming days and weeks.
The main release in the US today is the inflation rate for May. It is expected to nudge up to 2.7% from 2.5% the month before. This would take it further from the Federal Reserve's 2% target and they might feel obliged to act if the figure continues to grow in the coming months.
For more on currencies and currency risk management strategies, please get in touch with your Smart Currency Business trader on 020 7898 0500 or your Private Client trader on 020 7898 0541.