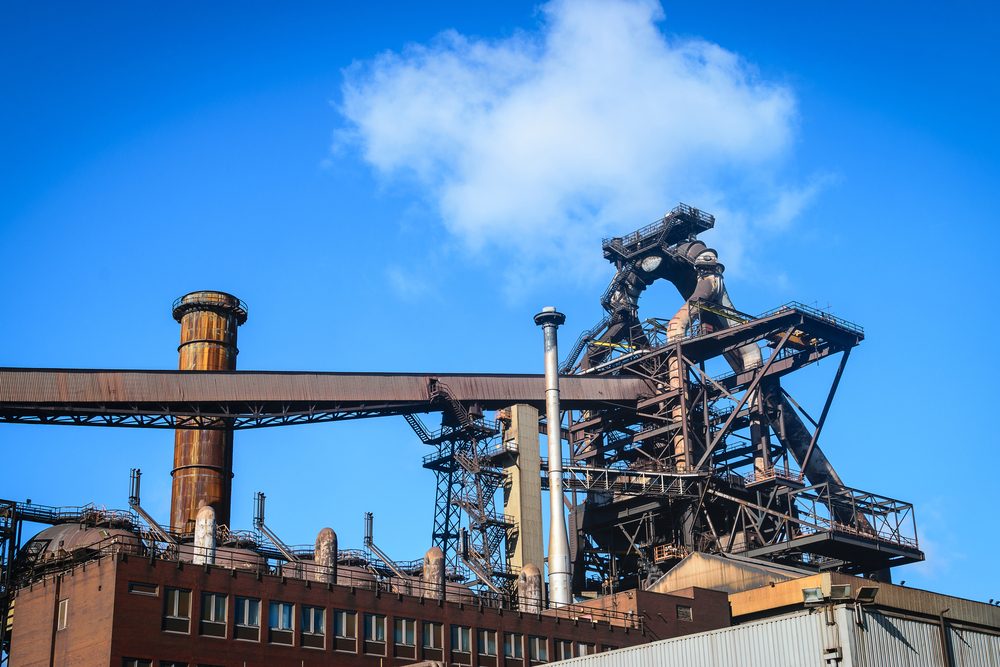 UK manufacturing growth hit its lowest mark for 25 months in August, with new export orders falling for the first time in more than two years. The reading had been expected to come in at 53.8, but it actually came in at 52.8. We also saw the pace of job creation ease to near-stagnation and business optimism dipped to a 22-month low.
The reading alarmed the markets and the pound slumped against the euro and dollar once more. Sterling had already come under pressure when trading began, following Brexit worries (which were no doubt brought into sharper focus with comments made by David Davis and Boris Johnson), but the UK manufacturing growth figures exacerbated the problem.
The fact is that a weak pound would normally lead to an increased demand in products from overseas, but uncertainty over what trading rules will look like in the future has curbed this. The very thing that is weakening sterling is affecting the UK manufacturing sector.
Today we will see the UK construction purchasing managers' index reading for August which is expected to dip to 55 from 55.8 the month before. If the reading comes in below that we could see further sterling weakness. MPs return from their summer recess today and given the aforementioned comments by Davis and Johnson, there could be some fireworks.
We're almost a month away from the next in our series of currency forecasts, but there is still much to be gleaned from our most recent instalment. If you haven't already, please do take the time to download your free copy. The response we have had this time around really has been positive and we would hate for you to miss out. If there is anything you would like us to include in the next edition, please do not hesitate to let us know.
GBP: UK manufacturing growth slides in August
UK manufacturing growth figures released yesterday were rather disappointing. Last month, the reading came in at a downwardly revised 53.8 and analysts had expected the figure to be the same in August. Alas, it wasn't to be and growth slumped to 52.8. Output rose the least in 17 months and new order growth was the slowest it has been for the past 25-month sequence of expansion.
Importantly, foreign demand declined for the first time since April 2016 which should serve as testament to the negative effect continuing Brexit uncertainty is having on the sector. Until we have more assurance on the terms of the UK's withdrawal from the European Union we can expect more impacts. The pound duly weakened against the euro and dollar and we might yet see it fall further, especially if we see some poor construction PMI data today.
We also learned that the Treasury and Bank of England are discussing the possibility of keeping Mark Carney on as governor until we have more clarity on Brexit. The Treasury is concerned that it would be extremely difficult to find a new governor while Brexit talks are ongoing.
EUR: eurozone factories slow in August
Like UK factories, eurozone factories slowed last month, mainly due to declines in Spain and Italy. From 55.1 in July, manufacturing PMI in the eurozone dipped to 54.6 which was in line with expectations. It is the weakest pace of expansion in the sector since November 2016 so is some cause for concern. In addition, employment rose the least since February 2017.
In Germany, the reading was worse than expected and fell to 55.9 from 56.9 the previous month. The figure had been forecasted to come in at 56.1. New export orders rose the least in more than two years, as export sales growth hit its weakest since May 2016. However, production growth was more robust and employment increased by the largest margin in four months.
The euro enjoyed a good day against sterling and the dollar, but it will be interesting to see if the moves can continue throughout the week. It's fairly quiet today, but tomorrow we will see composite and services PMI from Germany and the eurozone, as well as retail sales for July. The headline release this week is the eurozone's third estimate of the GDP growth rate for the second quarter of 2018.
USD: US-China trade wars fears grow again
Financial markets in the US were rather quiet yesterday as traders celebrated Labor Day. However, this didn't stop anxiety over the US-China trade war growing once more. Chinese factories posted their weakest expansion in 14 months in August, as exports dropped for the fifth consecutive month. There is a very real worry that Trump's tariffs are affecting China's economy and forcing job cuts.
The dollar strengthened once more against sterling as UK manufacturing growth hit a two-year low, but it did lose some ground against the euro. This was likely down to there being no economic data releases from the US, so this could all change today when the schedule is much busier.
We will see how America's manufacturing sector performed in August with the Markit manufacturing PMI and we will also see new orders, prices and employment figures from the sector. Tomorrow we have a key piece of data in the form of July's balance of trade figures. The deficit is expected to have widened from $46.3 billion to $50 billion.
For more on currencies and currency risk management strategies, please get in touch with your Smart Currency Business trader on 020 7898 0500 or your Private Client trader on 020 7898 0541.