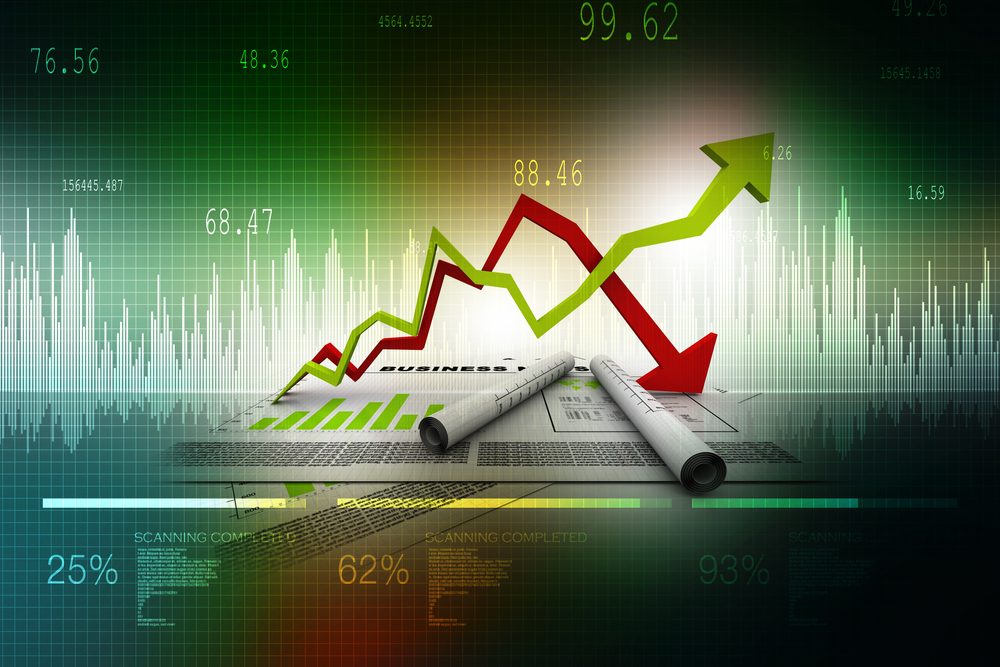 The UK inflation rate had been expected to drop to 2.9% in January 2018 from 3% the month before. However, it actually came in higher than forecast and remained 1% above the Bank of England's target rate of 2%. This is concerning as it means that UK households will continue to feel a squeeze in their living standards.
The Bank of England Governor Mark Carney did say last week that he thought it possible that inflation could creep above 3% again this year before falling back again, but it could end up pushing even higher than expected if yesterday's reading is anything to go by. The pound had started the day by falling back against the dollar but it eventually reverse its position and strengthened – perhaps this is down to the increase chance of an interest rate rise as the monetary policy committee will have to be seen to be doing something in a bid to curb inflation. It makes for a difficult few months in the world of currency movements
Meanwhile, the new Federal Reserve Chair Jerome Powell was sworn in and said he believed that the global economy had recovered strongly since the financial crisis. He also said that the Fed 'will also preserve the essential gains in financial regulation while seeking to ensure that our policies are as efficient as possible.'
Today we will see the eurozone GDP growth rate and the inflation figure from Germany. We will also see the US inflation rate and it will be interesting to see how both compare with the UK's. Finally, there's still time to grab hold of a copy of our currency forecasts. Given how quickly everything can change, their shelf life is necessarily short, but they are certainly still relevant at the moment.
GBP: British workers continue to suffer a cost of living squeeze
The big talking point from yesterday was that the UK inflation rate came in higher than expected at 3%. It had been forecast to drop to 2.9% but it wasn't to be. Year-on-year, the retail price index also came in below expectations at 4% (4.1% had been forecast). Despite this, sterling managed to strengthen against the dollar, possibly because of expectations of an interest rate rise by the BoE.
It is extremely quiet today for UK economic data and so attention will likely be on the eurozone and US. Having said this, we might hear more of what Theresa May has to say about Brexit which could cause some volatility.
EUR: eurozone GDP growth rate set for release today
The euro's run continued yesterday which was all the more remarkable given that there were no major economic releases from the eurozone yesterday. The single currency clearly had the better 2017 than sterling and the dollar, and the question has always been whether the positivity could continue into 2018. At this juncture, it certainly appears so.
Today is much busier than the week so far, with the eurozone GDP growth rate for fourth quarter of 2017 released. It is the second estimate and should give us a real indication of how the economy performed towards the end of last year. Interestingly, the quarter-on-quarter and year-on-year readings are expected to dip 0.1% to 0.6% and 2.7% respectively.
We will also see the GDP growth rate and inflation rate for Germany, as well as the eurozone's industrial production rate for December. If it proves to be a good day for economic data, the euro could strengthen further.
USD: new Fed Chair Jerome Powell sworn in
The new Federal Reserve Chair Jerome Powell was sworn in yesterday and, in his opening remarks, he said that the global economy has recovered strongly since the financial crisis. He did, however, say that the Fed were conscious that there were still potential risks to financial stability.
The dollar lost ground against sterling and the euro yesterday, but with no releases of note this is nothing to get too alarmed about. Today is a busier calendar, with January's inflation rate set for release, as well as the retail sales for the same month.
Inflation is expected to drop from 2.1% to 1.9%, while retail sales have been forecast to fall to 0.2% from 0.4%.
For more on currencies and currency risk management strategies, please get in touch with your Smart Currency Business trader on 020 7898 0500 or your Private Client trader on 020 7898 0541.