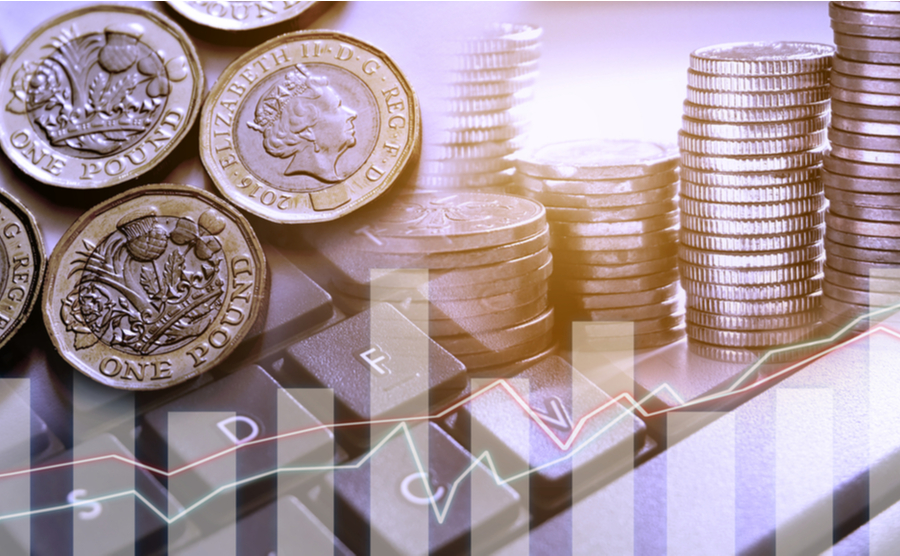 The pound has had a slight tick downwards this morning after inflation fell to 0.8%, and the retail price index reached 0 month-on-month.
In the eurozone, positivity over Macron and Merkel's proposed economic rescue package has helped the euro against the pound. Although there is disagreement between member states, the fact that it has both French and German backing is not insignificant.
Optimism over a vaccine had previously risen after US company Moderna claimed to have produced antibodies in humans, but, with little data to back this up, that optimism has fallen, putting pressure on the dollar.
This is a very volatile time, but it's simple to protect your money. Simply secure a fixed exchange rate with a forward contract by calling your Business Trader on 020 7898 0500. That way, you can budget with confidence, knowing exactly how much you will pay.
GBP: Interest rates fall and unemployment rises
The pound has seen a slight dip against the euro this morning, after inflation dropped to 0.8%, far below the Bank of England's target of 2%. The retail price index has also dropped to 0% month on month. According to the Office for National Statistics, the main drivers were a drop in petrol and diesel prices and energy bills.
Unemployment claimants have shot upwards, according to figures yesterday, rising to just over two million. With many more on furlough and concerns about the longevity of some jobs after the scheme ends, there are deep concerns over the impact of coronavirus.
Rolls Royce has just announced that it will cut 9,000 jobs, although it is not confirmed that they would all be in the UK. Nonetheless, it is not a positive sign, and comes on the heels of Rishi Sunak's warnings yesterday that the UK faces a significant recession.
EUR: Recovery plan sees slight uptick
The euro is on an uptick this morning, amid positivity over Macron and Merkel's proposed plan for a coronavirus bailout. Although Austria, Denmark, the Netherlands and Sweden have signalled their disagreement, the plan has the big advantage of having the backing of both France and Germany.
Yesterday, the UK government published documents outlining its proposed relationship with the EU, including tariffs on European goods such as automobiles.
USD: Optimism over Moderna vaccine fades
The dollar is up but low against the pound, after optimism over a coronavirus vaccine trial by Moderna faded, with scientists saying the company has yet to produce data to support its claims of success with antibodies in humans.
In more positive news, Fed Chair Powell said yesterday that new lending programmes for companies and state/local governments will launch by 1st June.
Tomorrow will be an important day for data releases, with unemployment figures, manufacturing PMI, housing sales and consumer confidence.
For more on currencies and currency risk management strategies, please get in touch with your Smart Currency Business trader on 020 7898 0500 or your Private Client trader on 020 7898 0541.