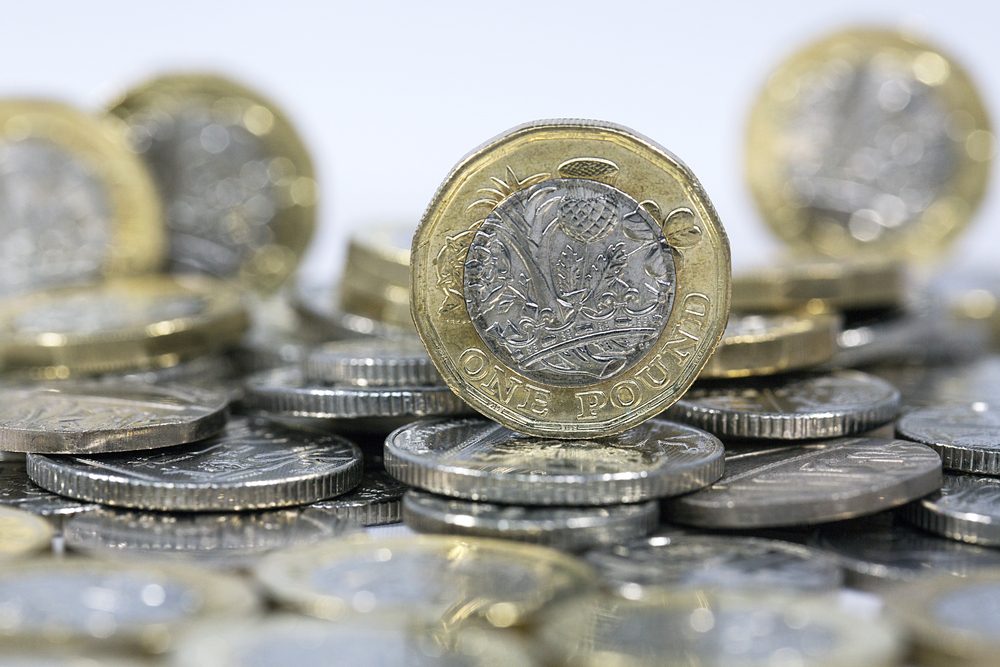 There was some good news for UK households yesterday, as UK inflation dropped to 2.7% in February 2018 from 3% in January. It had been expected to fall to 2.8% so to fall further than that was a surprise. It means that Britain's cost-of-living squeeze is not quite as bad as it has been in recent months, as the consumer price index is now closer to wage growth.
In addition, the Office for National Statistics reported that petrol prices fell slightly and food price rises slowed which should ease the burden on UK households. It will be particularly interesting to see what the UK's average earnings for January were when the figures are released today.
Despite the ease in inflationary pressures, former Bank of England policymaker, Andrew Sentance, was moved to suggest that another interest rate rise could happen in May, saying that "A further interest rate rise would be justified this Spring – which would show that the UK is following the lead of the US Federal Reserve in embarking on a policy of gradual and careful interest rate rises."
Speaking of rate rises, today we will see the Federal Reserve's interest rate decision. The markets have priced in a 100% probability that rates will increase by 25 basis points to 1.75%, with three more rate hikes expected before the year is out. While it is unlikely we will see any dollar movement following the announcement, we could see some if the press conference throws up any surprises.
Following yesterday's currency news, we received several enquiries regarding the UK government's R&D Tax Credit scheme. We therefore thought it worth bringing to your attention again – if you are in your 2018 accounting period, you can claim for 2016 and 2017 and, as many businesses are approaching year end, time is running out to maximise your claim. The average claim for UK-based SMEs is £61,314, so get in touch with us today and we will be able to introduce you to one of our specialist partners and possibly help you recoup thousands of pounds with very little effort.
GBP: UK inflation dips to lowest mark since July 2017
The big news yesterday was that in February 2018, inflation fell to 2.7% from 3% the month before. The figure had been expected to dip, but only to 2.8% so UK households will feel an easing in the cost-of-living burden. It will be interesting to see what wage growth touches in the same month and what this will do to influence the central bank's interest rate decisions in the future.
Today we have the unemployment rate which is expected to hold steady at 4.4%. In the final quarter of 2017 it surprisingly crept up to 4.4% from a 42-year low of 4.3% in the previous quarter. We will also see the public sector net borrowing figures as well as the average earnings for January.
EUR: German ZEW economic sentiment index disappoints
Fears of a US-led global trade war appear to have significantly dented investor confidence in Germany, as the ZEW economic sentiment index came in well below market expectations. It had been expected to hit 13.1 from 17.8 the month before, but it actually came in at 5.1 – its lowest reading since 2016. The ZEW is seen as a leading indicator of the German economy so it is rather alarming that it missed expectations by as much as it did.
We also saw the ZEW economic sentiment index for the eurozone which also fell dramatically. It had been expected to dip to 28.1 in March from 29.3 the month before, but it actually came in at 13.4 – the lowest reading since October 2016. Clearly, the threat of a trade war is weighing heavily on analysts' minds. Finally, the consumer confidence flash reading for March which held steady at 0.1.
Today is relatively quiet for the eurozone, as attention will be firmly placed on the US and, to a lesser extent, the UK. However, we will see the German Markit manufacturing purchasing managers' index on Thursday, as well as a raft of other PMI data across the eurozone.
USD: interest rates will be hiked to 1.75% later today
It was a very quiet day for the US yesterday in what could quite easily be billed the calm before the storm if we have any fireworks later today. Forgive my mixing metaphors there. The Fed will announce their interest rate decision later today and it is as certain as it can be that rates will increase to 1.75%.
What is said in the subsequent press conference is arguably more important, as any particularly hawkish sentiments could cause some dollar strength. The question really is whether new Fed Chair Jerome Powell will allude to how many more rate hikes he expects this year.
We will also see existing home sales for February as well as the Federal Open Market Committee's economic projections. It promises to be an eventful day which is rather fitting given the start to the week we have had.
For more on currencies and currency risk management strategies, please get in touch with your Smart Currency Business trader on 020 7898 0500 or your Private Client trader on 020 7898 0541.