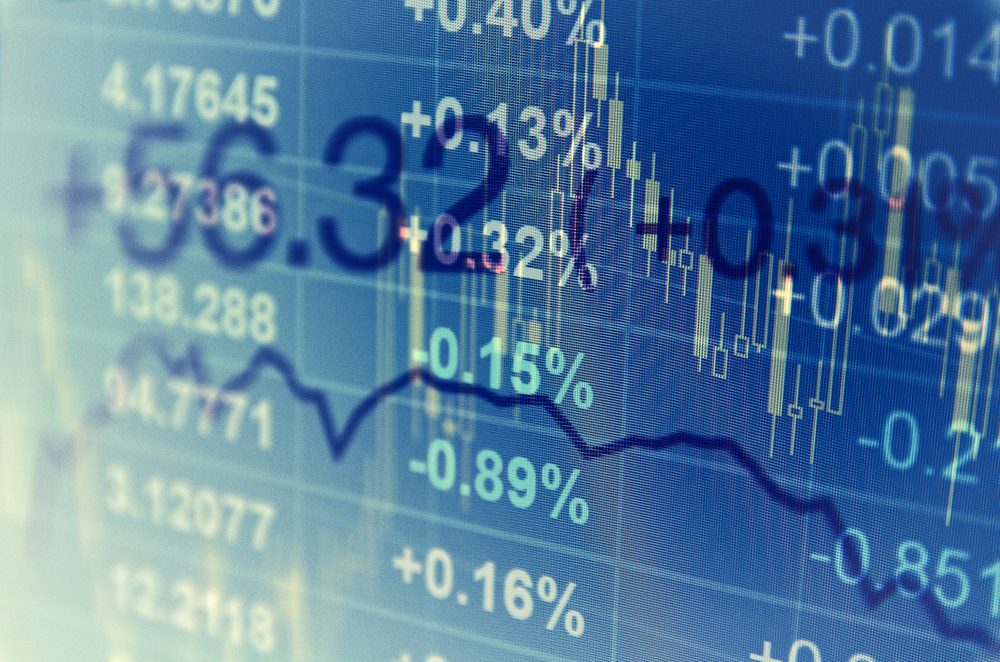 Following an extremely busy couple of weeks, yesterday was a fairly sedate affair, at least as far as economic data releases are concerned. However, while the rest of the week promises to be busier, we did learn that the British Chambers of Commerce has downgraded its growth forecasts for the UK.
BCC expressed concern over continued Brexit uncertainty and the threat of a global trade war. It fears that business investment, trade and consumer confidence are all being impacted and UK households are feeling the pinch from weakening wage growth. All of this has led the BCC do cut its UK growth forecasts and growth is now expected to be just 1.3% this year. If that proves to be the case, it would be the weakest level of growth since 2009.
The BCC's forecast for 2019 has also been cut, from 1.5% to 1.4% and it is rather alarming that the main factors impacting on the UK economy are still ongoing. Last night, the House of Lords rejected the government's Brexit bill and many changes that the government made last week have been overturned. It makes for a fascinating showdown in the House of Commons on Wednesday.
The main sticking point is that many MPs are calling for a bigger role for Parliament in the event that a final Brexit deal is rejected by MPs, or if no deal is reached. It feels as if we have been talking about Brexit uncertainty for years now and there is still no real end in sight. One thing is certain: for as long as the lack of clarity continues, the UK economy will struggle. Make use of an effective risk management strategy to lock in some certainty and get on with the task of running your business.
Today we will see the eurozone's construction output in April, as well as building permits and housing starts in the US for May. However, it is Wednesday when things really get going, with the aforementioned Commons showdown which could cause some significant volatility in the currency markets. If all that wasn't enough, on Thursday the Bank of England is set to make its interest rate decision. We could be in for a bit of a crazy second half to the week.
GBP: UK growth forecasts cut for 2018 and 2019
On a day when the House of Lords rejected the government's Brexit bill, we saw further evidence that continuing uncertainty over the UK's withdrawal from the EU and the threat of a global trade war are impacting on the UK economy. The British Chambers of Commerce downgraded its growth forecasts for the UK and expects the economy to grow by just 1.3% this year. In 2019, the economy's growth has been revised downwards from 1.5% to 1.4%.
Adam Marshall, Director General of the BCC, said "Our forecast should serve as a wake-up call to government – as it demonstrates that 'business as usual' is not an option when it comes to the economy." Meanwhile, Theresa May has been heavily criticised for alluding to the existence of a Brexit dividend over the weekend. The Prime Minister claimed that the extra £20 billion a year that the NHS will receive by 2023 will be funded by money freed up by leaving the EU, but no figures support this claim. If the additional funding goes ahead, it will likely come from raising taxes and increased borrowing.
It's another quiet day for economic data releases today, but tomorrow we will see CBI industrial trends orders for June before the interest rate decision on Thursday.
EUR: quiet day for the euro and eurozone
The euro managed to make some gains against sterling on Monday, although in truth, the currency markets were extremely quiet throughout the day. It is possible this could be the calm before the storm, as we are set for an eventful week – at least economically and politically. The question really is whether this will affect the currency markets and, if so, to what extent?
Today's only release of note is the eurozone's construction output figures for April. They are expected to increase to 2% from 0.8% the month before. Other releases to keep our eyes on this week include Thursday's flash consumer confidence reading for June, and Friday's raft of purchasing managers' indices for the same month.
USD: stock markets fall amid trade fears
The stock markets continued to fall on Monday as US-China trade fears continued to spook investors. Trump's decision to impose a fresh wave of tariffs on Chinese imports from 6 July has stoked up trade tensions once more and everyone is wondering what will happen next. China has already confirmed it will retaliate by imposing tariff measures of 'the same scale and strength'.
Today we will see building permits for May and housing starts for the same month. On Wednesday we will see existing home sales for May, while on Friday we will see composite, manufacturing and services PMI readings for June.
For more on currencies and currency risk management strategies, please get in touch with your Smart Currency Business trader on 020 7898 0500 or your Private Client trader on 020 7898 0541.