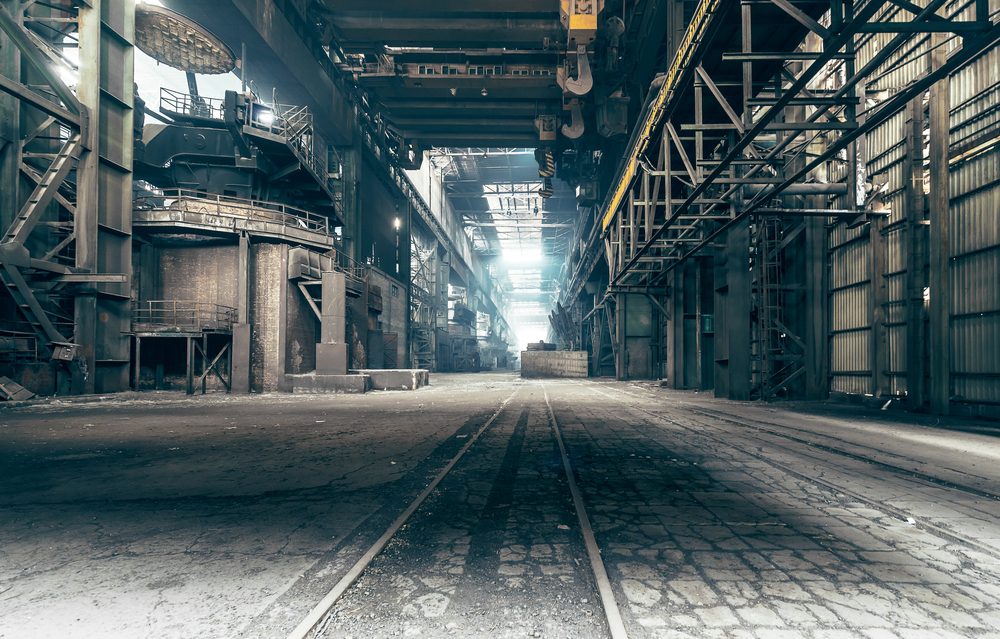 UK economic data hasn't been as terrible as the awful weather that continues to sweep the UK, but it hasn't been brilliant either. Uncertainty over the Irish border and how the situation fits within Brexit has left Theresa May in a bit of a quandary. She is due to deliver a speech later this morning which might clarify her position.
The UK manufacturing purchasing managers' index fell to 55.2 in February from 55.3 the month before and, while that was above market consensus of 55.0, it is the slowest expansion in the manufacturing sector for eight months. Overall, production increased at the weakest pace for 11 months. This was in sharp contrast with Europe's factories which are enjoying their strongest period of growth for almost 20 years.
Nationwide housing prices were also released and surprisingly fell by 0.3% when a 0.2% increase had been expected. On an annual basis, house price growth is down to 2.2% from 3.2% one month ago. A fall in consumer confidence and the squeeze to UK household budgets were cited as two factors for the dip, and Nationwide said they only expect prices to rise by just 1% in 2018. Brexit is being touted as a key reason for this slowing growth.
There was also some hugely impressive data from the US, with the four-week moving average of jobless claims hitting its lowest mark for 48 years. The total number of Americans claiming unemployment benefits fell to 210,000 when a rise to 226,000 had been expected. The last time the figure was this low was in 1969 (when 202,000 people claimed). Considering how much bigger the US population is now than it was then, the figure is arguably better than then, relatively speaking.
As we have said on a couple of occasions recently, now is the perfect time to find out whether your business's activities qualify you for the government's R&D Tax Credit scheme. We have partnered with one of the UK's most successful dedicated specialists to reduce the time and resources you spend on a claim. Remember – your business's R&D doesn't even have to be successful to qualify for tax credits. It could recoup thousands of pounds for your business.
GBP: UK factory growth and production figures disappoint
It wasn't a great day for UK economic data yesterday, as manufacturing PMI expanded at its slowest pace for eight months, with production increasing at its weakest pace for 11 months. However, it wasn't all doom and gloom, as new orders increased following a growth in domestic demand and job creation hit its second-strongest mark since mid-2014.
Meanwhile, housing prices fell 0.3% when a 0.2% increase had been expected. Many analysts suggested that a dip in consumer confidence led to the somewhat surprising figures, but there was a concession that high living costs, low wage growth, potential interest rate hikes and Brexit uncertainty are all other contributory factors.
Today we have the construction PMI for February which is expected to increase to 50.7 from 50.2 in January.
EUR: manufacturing strong in Germany and the eurozone
Yesterday we learned that Markit's manufacturing PMI for the eurozone slipped to 58.6 from 59.6, but the figure came in above expectations of 58.5. In Germany, the figure was 60.6 for February from 61.1 the month before, which was better than the 60.3 the markets forecast. Given that any figure over 50.0 shows growth, the figures are pretty impressive.
Meanwhile, the unemployment rate in the eurozone held steady at 8.6% to fall in line with market expectations. The euro strengthened against sterling and is up around 1.5 cents since 1 February 2018. However, since the turn of the year the move has actually been much more slight and has essentially traded sideways. The single currency had slid a little against the dollar, but after Jerome Powell gave his testimony to the Senate banking committee, the greenback actually ended up weakening a little. It just shows what a little bit of sentiment can do to currency movements.
Today we have retail sales from Germany which fell by 1.9% in January. They are expected to pick up in February to post a month-on-month reading of 0.9% and year-on-year reading of 3.5%.
USD: jobless claims hit lowest mark for 48 years
The US has posted several pieces of impressive economic data recently which suggests the economy is in full recovery mode. Yesterday was no different, as the jobless claims came in much better than expected and hit their lowest figure since 1969. Manufacturing PMI was also pretty impressive and rose to 60.8 in February from 59.1 the month before, when 58.7 had been expected. It is the highest reading since May 2004. In addition, personal income came in at 0.4% month-over-month in January, beating market expectations of 0.3%. So, a pretty good day for the US overall.
New Fed Chair Jerome Powell testified to the Senate banking committee and because his testimony was the same as Tuesday's, there was no movement on the currency markets. However, he then took questions and it seemed as if he was striking a more dovish tone than earlier in the week. This softened the dollar somewhat, especially when he said there were no decisive signs of wage inflation just yet; this has the potential to dampen expectations of significant rate rises in 2018 so it will be interesting to see how the year plays out. It is one thing to have four rate rises, but will they be by 25 basis points, or could they be by more than that?
The only real release of note today from the US is the University of Michigan's final consumer sentiment which is expected to jump to 99.5 in February from 95.7 the month before.
For more on currencies and currency risk management strategies, please get in touch with your Smart Currency Business trader on 020 7898 0500 or your Private Client trader on 020 7898 0541.