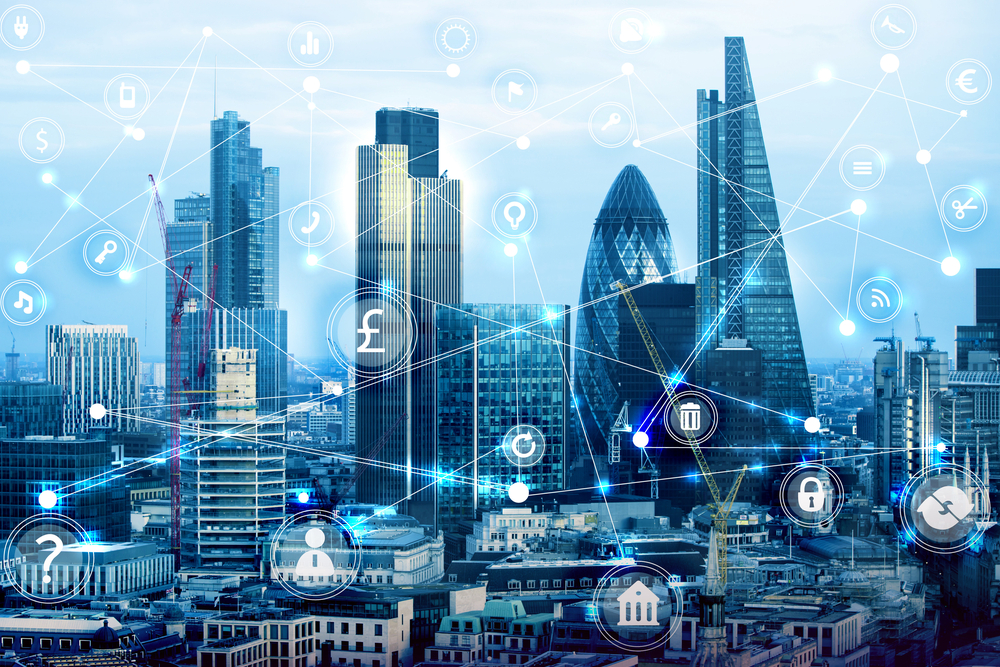 London business district
UK business optimism outperformed market forecasts of -15 yesterday, coming in at -2 for quarter 2 of 2023. This is the most optimistic reading since the final quarter of 2021.
Yesterday we heard producer prices in Spain fell 1% – the first decline since 2020 – following an upwardly revised 8% surge in February. Energy prices put the most pressure on the overall result as it was down 15.9% in March vs. 5% in February.
UK public sector net borrowing hit £21.5 bn in March 2023. This is the second-highest figure seen since records began in 1993. In a press statement, chancellor Jeremy hunt said, "These numbers reflect the inevitable consequences of borrowing eye-watering sums to help families and businesses through a pandemic and Putin's energy crisis."
The government also borrowed more to cover the cost of interest on debt, which has been rising due to inflation.
On the topic of inflation, our brand-new Quarterly Forecast asks, will inflation be defeated and at what cost? Read the forecast to find out.
The Guardian reported, "the cost of living squeeze continues" as shoppers head to supermarkets' brand-own products as supermarket inflation soars at 17.3%.
Chief economist of the Bank of England Huw Pill told an economics podcast yesterday that a "pass the parcel game" where people seek higher wages in order to offset rising inflation was driving the cost of living higher.
This morning, the German consumer climate indicator increased for a seventh consecutive month to -25.7 up from -29.5 in April and above forecasts of -28. Income expectations were the main contributor to this boost.
Later today, we're expected to hear the latest readings for US durable goods orders following a 1% month-over-month drop in February 2023.
Make sure any upcoming transactions are protected against the risks of sudden market movements. Secure a fixed exchange rate now with a forward contract; call your Business Trader on 020 7898 0500 to get started.
GBP: sterling up on the month against USD
Despite a week of ups and downs against the US dollar, sterling approaches midweek in a similar position as this time last week. However, compared to this time last month, sterling is trading approximately 1.75% higher – mostly fuelled by weak US data in early April and the Bank of England's data-led approach to policy changes.
GBP/USD: the past year
EUR: Economists await tomorrow's sentiment
Tomorrow morning, euro-watchers will receive the latest reading for economic sentiment in the euro area. The indicator fell to 99.3 in March 2023, from a revised 99.6 in February. Economists forecast an increase to 99.8 in April, reflecting a slightly more optimistic outlook.
USD: US Home sales hit 1-year high
The US property market received a positive boost yesterday as sales of new single-family homes jumped 9.3% moth-over-month to a seasonally adjusted rate of 683k in March 2023. Despite this, US house price growth edged up 0.4% year-on-year in February 2023 – the smallest increase seen since 2012.