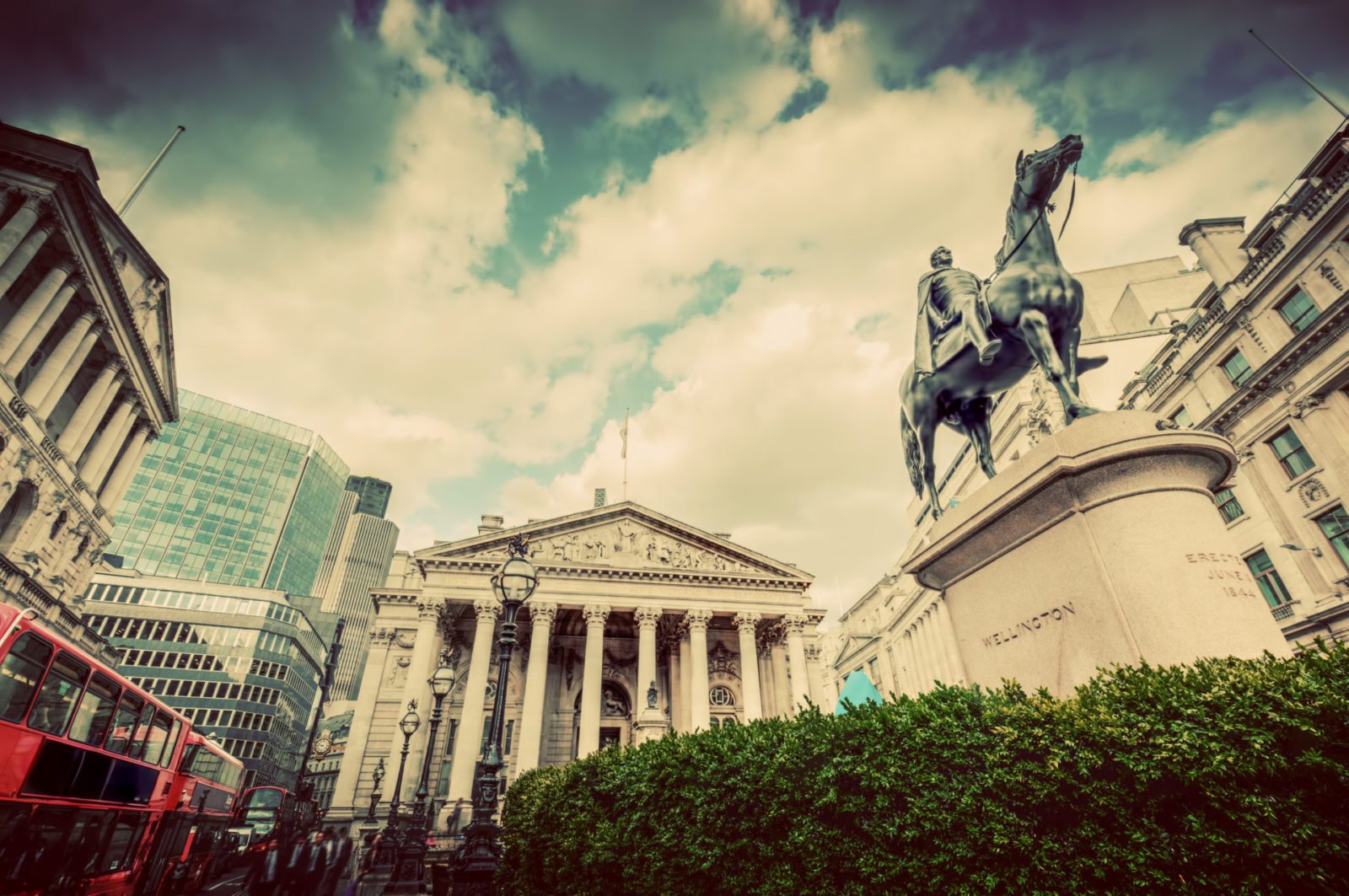 The Bank of England has made a second emergency interest rate cut to 0.1%, its lowest ever. Following the cut and suggestion of yet further stimulus measures to come, the pound saw an uptick against the euro and dollar.
Euro had a mixed day amid a backdrop of travel bans and lockdowns, with construction figures coming in unexpectedly high year-on-year.
Meanwhile, the US dollar has started the day in a slightly weaker position after a long winning streak.
Make sure your business is protected against the uncertainty and complete unpredictability that's impacting the markets now. By using a forward contract, you can lock in your exchange rate for up to two years. Call your Business Trader on 020 7898 0500 now to get started.
GBP: BoE cuts interest rates again
The pound strengthened against both the euro and dollar yesterday, and is still strong this morning after the Bank of England made a second emergency cut to interest rates. As expected, the Bank also announced that it would be boosting its quantitative easing programme.
Rates have now been cut to 0.1% to mitigate the risks of coronavirus and government and corporate bond holdings have been increased by £200 billion. New Governor of the Bank of England, Andrew Bailey, said, "The obvious increase in the pace and severity of Covid-19, which has built during the week, was something we had to assess and respond to, we can't wait for the hard economic data before we act."
Yesterday, Boris Johnson said that we can "turn the tide" of the coronavirus crisis within 12 weeks. However, he then added, "We don't know how long this thing will go on for. But what I can say is that this is going to be finite."
EUR: Euro down against pound after UK rate cut
It was a mixed day for the euro yesterday, with the single currency closing down against the pound. However, it is strong against the dollar this morning. German business climate figures came in below forecasts, although European construction output year-on-year showed an unexpected jump.
Much of Europe continues to be on lockdown, with the Belgium now introducing the policy, too. The EU has also instated a travel ban for anyone coming from outside of the EU27 and Schengen Area. However, ministers have agreed that any internal borders put up in the last few days should come down, according to the BBC.
The ECB have announced an emergency €750 billion package to ease the impact of coronavirus. The Pandemic Emergency Purchase Program has been revealed just a few days after initial measures from the Bank, which failed to calm the markets. ECB President, Christine Lagarde, said that there are "no limits" to their commitment to the euro.
USD: Dollar slightly weaker this morning
The dollar was still strong against most currencies yesterday, as it continued to benefit in this time of crisis. However, it's in a slightly weaker position this morning as the markets are starting to stabilise.
The Federal Reserve announced that it will extend its currency exchange program to more countries around the world as the demand for dollars increases. This measure has been taken in the hope that it will prevent the global economy from going into meltdown.
President Trump said yesterday that he was going to sign the 1950 Defence Production Act, which means that the President can direct businesses to meet orders for products necessary for national security. However, he later tweeted that he would invoke the measure in the future.
Meanwhile, the US-Canadian border has been shut, only allowing for essential travel and commerce.
For more on currencies and currency risk management strategies, please get in touch with your Smart Currency Business trader on 020 7898 0500 or your Private Client trader on 020 7898 0541.