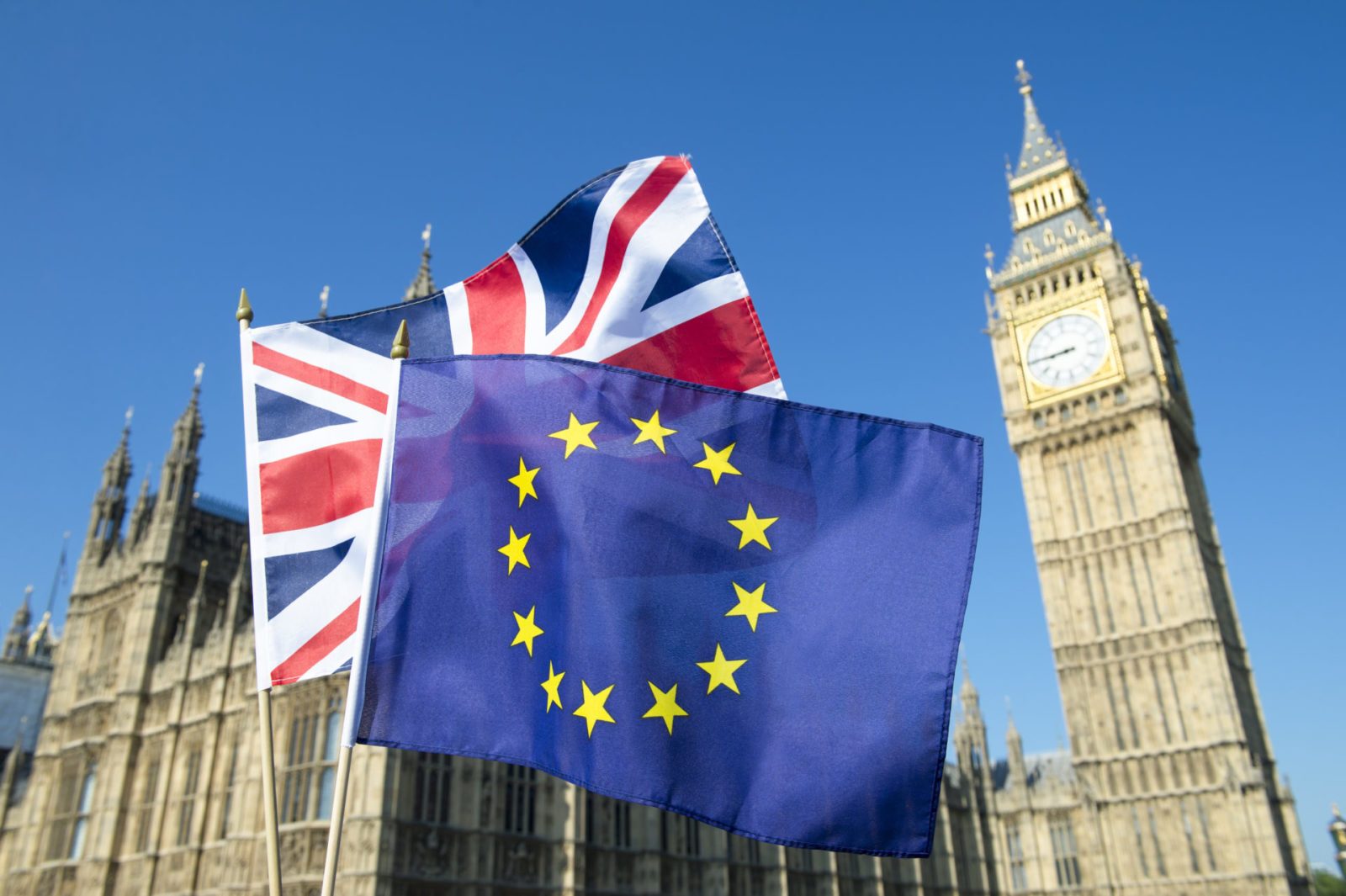 Brexit developments are picking up speed again, with MPs on the second day of debating the Withdrawal Bill in Parliament, expected to pass through relatively easily. As a consequence, the pound is currently strong against the euro.
Today, Boris Johnson and Ursula von der Leyen will meet for a high-level discussion on post-Brexit trade agreements. Although little concrete is expected from this early stage, the markets will be watching closely for any hints of future direction.
There's just one year until the end of the transition period, and anything could happen in that time. Make sure to lock in your rate today to protect your business against any sudden market changes. Speak to your Business Trader about a forward contract on 020 7898 0500.
GBP: Pound strong as MPs debate withdrawal bill
The pound is strong against the euro and the dollar this morning, as the greenback weakened due to rising tensions in the Middle East. MPs returned to Parliament yesterday to start three days of debate on the Prime Minister's withdrawal bill, which is expected to be voted on tomorrow. As the Conservative Party holds to majority of the House, the bill is expected to pass through with ease. It will then go to the House of Lords.
Labour has tabled an amendment which would give Parliament a role in deciding whether the Brexit transition period is extended. A proposal from the Liberal Democrats would require the government to ask for an extension to the transition period if a trade deal has not been agreed by June. However, these amendments were rejected by the government. MPs will also look at issues relating to Northern Ireland today.
Today, Boris Johnson and Ursula von der Leyen will meet for a high-level discussion on a future trade agreement. Johnson is expected to stress the importance of the UK and EU reaching a trade deal by the end of the year.
EUR: Euro lower despite strong retail sales data
Euro has started the day a little weaker against the pound, after a brief upward movement following positive retail sales data. Both monthly and yearly figures came in much better than expected, particularly helped by clothing, electronics and furniture sales. It comes after two months of falling sales, although it remains to be seen whether this is just a festive blip.
Construction also came in positively in Germany, which is another good sign for the eurozone, as this is one of the sectors that has been struggling recently. Interestingly, consumer confidence, to be released today, is still forecast to fall. Business confidence is expected to remain in the negative, but less so than previous months.
Ursula von der Leyen is set to meet Boris Johnson in London today, and the markets will be watching very closely for any hints of future direction or progress. Perhaps the biggest worries for investors at the moment are the possibility of no trade deal after December, so these will be closely scrutinised.
USD: Dollar weaker as Iran retaliate
The dollar remained strong yesterday, as risk appetite was subdued due to the US-Iran crisis. However, it weakened again overnight following retaliation from Iran, which involved firing a series of rockets at two US-Iraqi airbases. Iran said that they are considering 13 different retaliation scenarios to inflict a "historic nightmare" on America.
Balance of Trade figures came in for the US, showing the lowest trade deficit in over three years and shrinking for the third consecutive month.  Although a lower trade deficit is likely to impact positively on GDP growth, concerns remain over the impact of falling imports in consumer spending, the largest component of GDP.
Non-Manufacturing PMI increased to 55 in December of 2019 from 53.9 in November, slightly beating market forecasts of 54.5.
For more on currencies and currency risk management strategies, please get in touch with your Smart Currency Business trader on 020 7898 0500 or your Private Client trader on 020 7898 0541.