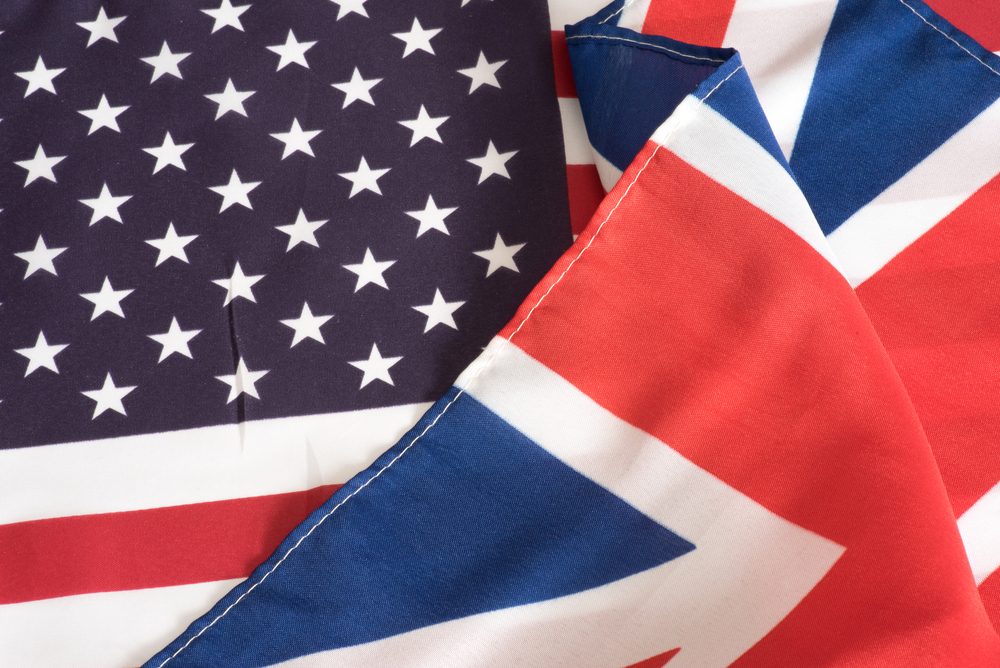 Donald Trump's visit to the UK was already steeped in controversy, with thousands of people taking to the streets of London in protest. However, he still managed to make it even more controversial with comments he made in an exclusive interview with The Sun. He began by hailing Boris Johnson as a future prime minister, before attacking Theresa May for not following his advice on Brexit.
He said that a soft Brexit would kill the UK's chances of a US trade deal which will surely provide hardline Brexiters with ammunition to put pressure on May's attempts to agree a deal with the EU. Trump also appeared to suggest that Sadiq Khan was responsible for immigration in Europe and said that he had 'done a very bad job on terrorism'. Trump's Brexit comments caused sterling to weaken sharply against the dollar and it also lost some ground against the euro.
Later in the day, Trump spoke to reporters and contradicted his earlier statements. He said that Theresa May had assured him the UK would be able to do a trade deal with the US after Brexit and said that the US wanted the UK to trade with them. He was effusive about the potential for doubling, tripling or even quadrupling trade with the UK and, irrespective of whether that proves to be possible, it helped sterling do an about turn. Somewhat remarkably, by the end of the day, sterling had strengthened against the dollar and euro.
It was a quiet day for UK economic data, although Trump's visits ensured there was plenty to keep the markets busy. In the US, the University of Michigan's consumer sentiment came in below expectations at 97.1. The figure had been expected to hold steady at 98.2 but instead it hit its lowest mark for six months. This is largely because of increased concerns over the impact of trade tariffs on the US economy.
This week we have retail sales from the US and the eurozone's balance of trade. After a quiet start to the week for UK economic data, we will see the unemployment rate and average earnings for May. We will also see the UK and eurozone inflation rate for June. If, as expected, UK inflation jumps to 2.6%, there could be increased expectations of an August rate hike.
Our forecasts are almost ready and we will be telling you how you can grab hold of your free copy before the week is out, but until then, we ask you to consider referring a company or individual you think might benefit from the services that Smart Currency Business provides. We'll send you a voucher to spend at Amazon when they make their first trade, so everybody wins!
GBP: sterling tumbles following Trump's Brexit comments
Those of you who expected fireworks from Trump's four-day visit to the UK were not disappointed on Friday, as the publication of an interview with The Sun included some extraordinary comments. In an unprecedented move, the US president said that Theresa May had failed to follow his advice on Brexit and said that a soft Brexit would 'kill' the UK's chances of reaching a trade agreement with the US.
Politicians from both sides of the House (and the Atlantic) reacted angrily to Trump's comments. However, when Trump and May took questions from reporters later in the afternoon, Trump backtracked on his comments, saying that The Sun had published 'fake news'. The interview was recorded, so it will be interesting to see what The Sun has to say in response. Ultimately, the day turned out to not be quite as bad for sterling than it might have been. That it might still be possible for the UK and US to agree a trade deal helped buoy the markets.
Tory Brexiters threw another spanner in the works by claiming that Theresa May's white paper is a 'bad deal for Britain'. It is fair to say that May isn't having the best of times right now and in many ways is facing the impossible task of trying to please everyone who all have competing views.
Today we have no releases from the UK, but we have the unemployment rate and average earnings tomorrow, with inflation rate due out on Wednesday. It is expected to push higher from 2.4% to 2.6% which could strengthen the case for an interest rate rise in August. It will be interesting to see how the markets see it and whether or not sterling makes some gains.
EUR: European markets edge a little higher
The European markets edged a little higher on Friday after suffering from trade war fears throughout the week. Trump's fresh wave of tariffs on Chinese imports had concerned investors, but they appeared to shrug off those concerns as we got to the end of the week. However, it must be said that this is because there were no further developments. If (when) China respond, we could see some further falls but who knows?
There were no economic data releases from the eurozone on Friday and the euro traded within a very tight range against sterling, although it made some very marginal losses against the dollar.
Today we have the eurozone's balance of trade figures for May. The trade surplus is expected to widen from €16.7 billion to €20.9 billion.
USD: Trump's visit to the UK mired in controversy
Perhaps it was always going to be a bumpy ride, but Trump's interview with The Sun didn't exactly get things off on the right foot. His claim that a soft Brexit would 'kill' any hopes of a trade deal between the UK and US instantly weakened sterling against the dollar, although his later backtracking helped the pound reverse its position and end the day on a high.
He claimed the interview was fake news and didn't include his pro-May comments (it did). He refused to grant CNN a question, calling them 'fake news' and stated that immigration was changing the culture of Europe. These really are remarkable things for the most powerful man in the world to say and he was roundly condemned.
The University of Michigan consumer sentiment reading dropped to its lowest mark for six months as there are increased concerns over the impact of the trade war on the domestic economy. It just goes to show that trade wars are not all that easy to win and we can expect some greater impacts on the global economy in the coming weeks and months.
The week starts off with retail sales figures for June, with industrial and manufacturing production figures due out tomorrow.
For more on currencies and currency risk management strategies, please get in touch with your Smart Currency Business trader on 020 7898 0500 or your Private Client trader on 020 7898 0541.