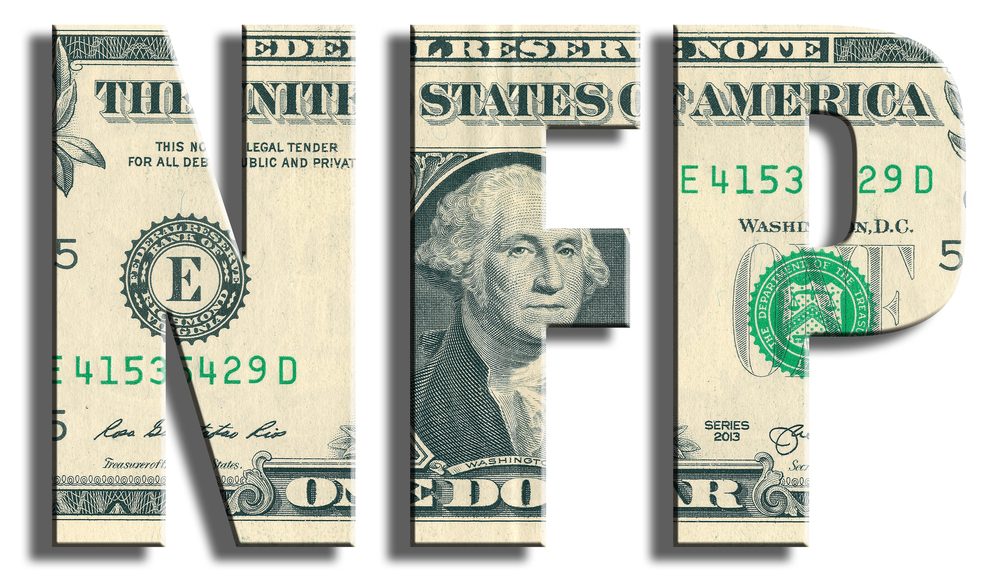 non farm payrolls
It was a decent end to the week for sterling as it climbed higher against the euro and dollar. It is fair to say the pound has come under a lot of pressure recently for a variety of reasons, all of which are interlinked in some way. Increasing evidence of a weakening UK economy has made the chances of an interest rate rise less likely and the fact that inflation is dropping of its own volition doesn't help the case either. However, when the pound sinks below the $1.33 level it appears to be hitting a level of resistance and soon retraces.
Of course, it might only take another disappointing release or two to send it spiralling once more but, as we're keen to press upon our audience, we simply do not know. And neither does anyone else. Lock in a rate, manage your risk, remove uncertainty and protect your budgets, margins and profits by giving our team a call today on 020 7898 0500.
Sterling's moves came about following the release of the manufacturing purchasing managers' index, which came in at 54.4 against an expectation of 53.9. Importantly, not only is this better than forecast, it shows that the sector's growth increased in May. Germany's manufacturing PMI came in above forecast too at 56.9, while the eurozone's met expectations of 55.5. In the US, the figure beat forecast and sharply increased from 57.3 in April, to 58.7 in May.
The other big release was non-farm payrolls in the US which impressed by showing 223,000 jobs were created in May against an expectation of 189,000. That is quite a significant jump and, of course, Trump Tweeted about it. However, somewhat (un)remarkably, he Tweeted one hour before the release which is the first time in history that a president has sent a signal to investors about what the numbers might look like. There is no precedent for this president.
Trade war fears continued, but somewhat surprisingly, investors appeared to dismiss the news in favour of the positive developments in Italy. The fact is, the markets knew the trade tariffs were coming, but the formation of a new coalition government was surprising and welcome news. In addition, the no confidence vote in former Prime Minister, Mariano Rajoy, resulted in a new euro-friendly administration being put in place.
There's still time to grab hold of a copy of our latest currency forecasts. They've been hugely popular and arguably make for even more fascinating reading given that you can now compare and contrast the predictions with the actual. They're free to download and look rather impressive too.
GBP: manufacturing PMI beats forecast to help sterling
Sterling had a good end to a very mixed week on Friday, following the release of manufacturing PMI. The figure had been expected to drop to 53.5 in May from 53.9 the month before, but it actually came in at 54.4. The growth was largely attributed to the steepest build-up of finished goods inventories in the 26-year history of the survey.
However, new business rose the least in almost a year, while the pace of job creation hit its lowest mark for 15 months. The markets often overlook context, but keep this information in mind when anticipating future releases – the picture is not quite as rosy as it first appears.
Today we will see construction PMI for May which will give us further indication of how the economy has been performing. It is expected to drop a little from 52.5 in April to 52.0 in May. Tomorrow we'll see new car sales for May and services PMI for the same month.
EUR: EU set to make a complaint to WTO about US tariffs
News that the EU will be making a complaint to the WTO about the recent trade tariffs the US has imposed on steel and aluminium imports was hardly surprising, but Commissioner Cecilia Malmstrom also said that they would be making a challenge against China on intellectual property. This situation is set to rumble on for the foreseeable future.
Meanwhile, there was some relatively good news, in that the recent political turmoil in Italy has now come an end with the formation of a new coalition government. Prime Minister Rajoy was axed, but he was replaced by a euro-friendly administration which should ease tensions somewhat.
German manufacturing PMI beat forecast, while the eurozone's came in as expected and there are plenty more PMI releases this week. Tomorrow we will composite and services PMI for Germany and the eurozone, as well as the eurozone's retail sales for May. European Central Bank President Mario Draghi is scheduled to give a speech on Tuesday and it will be interesting to hear what he has to say.
USD: non-farm payrolls smash forecast
The main release on Friday was non-farm payrolls which came in much better than expected. Analysts had predicted there would be 189,000 jobs created in May, but the figure was actually 223,000. The unemployment rate dropped to 3.8% when it had been expected to hold steady at 3.9%, so it was a pretty impressive day for the US.
Manufacturing PMI came in above expectations too at 58.7 against a forecast of 58.1. Still, fears over a trade war continue and, while the dollar managed to strengthen once more against the euro, it fell back against sterling. The question really is when will the next big move come and, when it does, in which direction will it be?
Today is a fairly quiet start to the week, but tomorrow we'll see composite and services PMI, as well as non-manufacturing PMI.
For more on currencies and currency risk management strategies, please get in touch with your Smart Currency Business trader on 020 7898 0500 or your Private Client trader on 020 7898 0541.