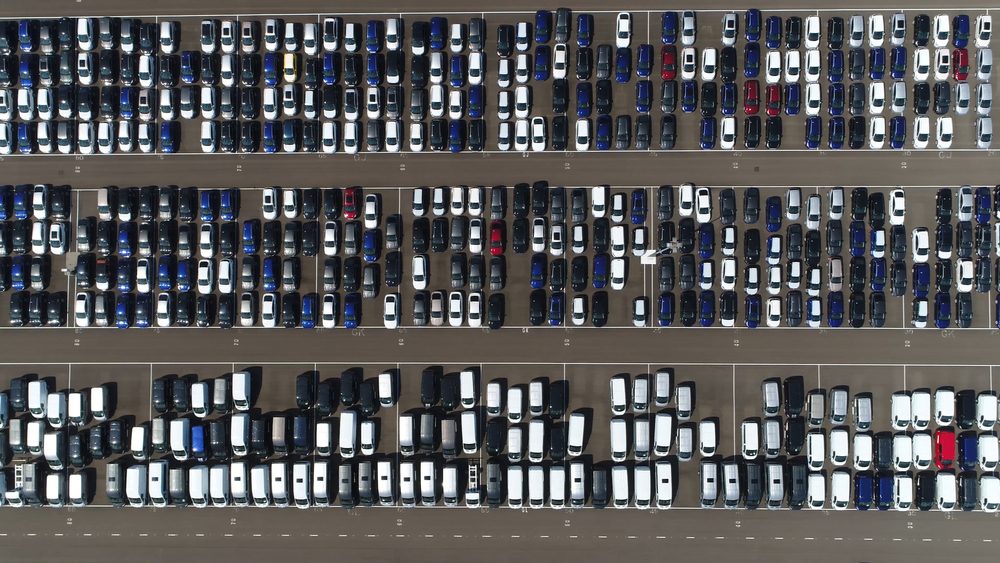 Another day, another threat from the most powerful man in the world. Over the weekend, Trump Tweeted that the US would be placing a 20% tariff on all of the European Union's cars unless Europe lowered its tariffs and barriers on US products. The tariffs that Trump alludes to have only come about in retaliation to the tariffs he placed on steel and aluminium imports from the EU.
The news hit shares in European carmakers almost immediately, but then began to affect American carmakers too, in what could be a sign that traders are anticipating retaliatory action from Europe. In Trump's Tweet, he called for the EU's cars to be built in America, but many of them already do. Daimler makes Mercedes SUVs in Alabama and BMW has a factory in South Carolina!
Whatever his motives, it shows – yet again – how we are living in unprecedented times, where almost anything can happen at any time. We often talk about the political and economic uncertainty that permeates the world, but it's fair to say that the current climate arguably makes currency risk management more important than ever. Trump's presidency has been defined by seemingly random courses of action that have significantly impacted the stock markets and currency markets. Contact a member of our team today to see what you can do to protect your business's margins, profits and bottom line.
Last week we also learned that the Bank of England voted 6-3 in favour of keeping interest rates on hold this time around. Andy Haldane joined those who believe a rate hike is justified to keep inflation in check and it has increased expectations of an interest rate rise in August. This helped sterling strengthen against the euro and dollar on Thursday, although it did lose some ground against the single currency on Friday.
This week's highlights include the final readings of the GDP growth rates for the first quarter of 2018 from the UK and US, and we will also see the German inflation rate for June.
GBP: last week was a mixed one for sterling
Friday was a very quiet day in the UK for political and economic data, but after the week's events, this wasn't altogether unwelcome. On Wednesday the government managed to defeat the 'meaningful vote' amendment which helped support sterling as it helped remove some uncertainty from the Brexit proceedings. However, it still remains to be seen whether a deal between the UK and EU can be agreed.
On Thursday, the BoE kept rates on hold, but the 6-3 split was a surprise. This increase expectations of a rate hike in August and sterling managed to climb back from the seven-month low against the dollar it hit in the run-up the announcement.
Today is extremely quiet, but this week we will see consumer confidence for June and the final reading of the GDP growth rate for the first quarter of 2018.
EUR: PMI data lifts the mood in the eurozone
There have been many underwhelming pieces of economic data from the eurozone so far this year, but last week did much to lift the mood. A raft of purchasing managers indices were released in Germany and across the eurozone on Friday. In Germany, composite, manufacturing and services had been expected to come in at 53.4, 56.2 and 52.1 respectively, but the actual figures were 54.2, 55.9 and 53.9. So, all in all, a bit mixed.
However, in the eurozone as a whole, the figures had been forecasted to come in at 53.9, 55.0 and 53.7 respectively, but they either equalled or smashed forecast by coming in at 54.8, 55.0 and 55.0. The releases helped boost the euro which made some gains against sterling and the dollar to post a fine end to the week. Still, Trump's latest threat will have dampened spirits somewhat and it remains to be seen exactly what will happen next.
Today is relatively quiet, although we'll see the German business climate for June. There are no significant releases after that until Thursday, when business confidence and economic and industrial sentiment figures are released, as well as the German inflation rate.
USD: Trump threatens tariff in another Tweet
Trump took to his favourite social media platform on Friday to issue a threat to impose a 20% tariff on cars being imported from the EU. He believes it is unfair that the EU has imposed retaliatory tariffs on US imports following his decision to impose tariffs on steel and aluminium imports. Bizarrely, Trump said that he wanted EU carmakers to build cars in the US, but many already do.
Meanwhile, there was a raft of PMI data from the US which, on the whole impressed. Composite PMI came in at 56 against an expectation of 55.1; manufacturing PMI came in at 54.6 when 56.5 had been expected; and services PMI came in at 56.5 against an expectation of 56.4.
The dollar weakened against the euro and sterling, following continued optimism over the prospects over a UK rate hike in August, while eurozone PMI beat forecasts. This week we will see the final GDP growth rate figures for the first quarter of 2018.
For more on currencies and currency risk management strategies, please get in touch with your Smart Currency Business trader on 020 7898 0500 or your Private Client trader on 020 7898 0541.