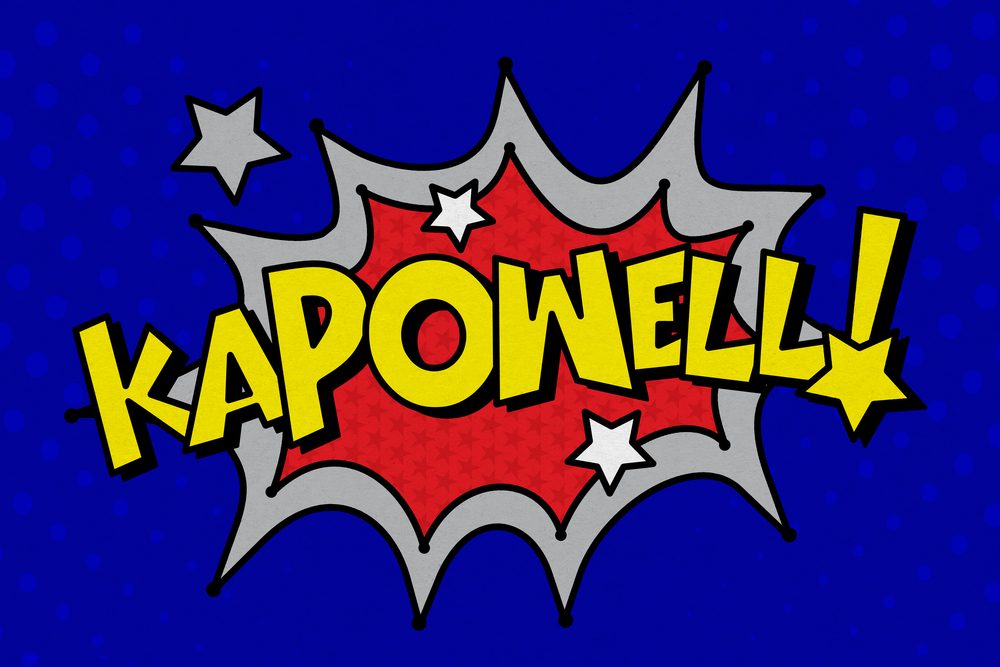 In the early hours of Wednesday morning, we saw Trump attack Jerome Powell yet again. In an interview with the Wall Street Journal, the former reality television star criticised the Federal Reserve for hiking interest rates. He said he was very unhappy with the Fed because Obama had zero interest rates, seemingly unaware that the US economy was in a very different place back then. A normalisation of monetary policy is certainly welcomed in some quarters and one of my colleagues made an interesting point when we were discussing the frequency of the Fed's hikes a couple of weeks ago.
During the financial crisis, interest rates were slashed in an attempt to boost the economy. It follows then, that in order to be able to cut rates, they must be above zero and the further they are above zero, then the more room there is to stimulate the economy. If there was another financial crisis in the next couple of months, the Fed would be in a position to slash rates again. What would the European Central Bank do? Rates are already at 0% and, while they could begin aggressively buying bonds each month again, their room for manoeuvre is limited. That's not to suggest hiking rates is the right way to go (Jerome Powell knows more about this than us), but it's an interesting point nonetheless.
Yesterday was a bad day for the eurozone, with business growth hitting its slowest rate for more than two years. In addition, optimism hit a four-year low this month in further signs that tariffs and trade wars are affecting economic demand. Germany, the eurozone's largest economy, was hit particularly hard, as manufacturing PMI dropped to 52.3 in October from 53.7 in September and some way below the 53.4 the markets had been expecting.
The pound didn't do too great either, hitting a new six-week low against the dollar. It won't surprise you that the weakening was brought about through further Brexit anxiety. The fact is that Theresa May simply cannot reach an agreement on the UK's transition deal. If the prime minister cannot even get her own cabinet to agree to her proposals, then she has virtually no chance of getting it through parliament. As it stands, a no-deal Brexit looks the most likely outcome.
Speaking of which, there have been reports that the public might have to start stockpiling drugs in the event of a no-deal Brexit. Martin Sawer, of the Healthcare Distributors Association, told MPs that the industry is 'very concerned' about a no-deal as it could have 'catastrophic' consequences for the supply of drugs. The government has instructed firms to stockpile a six-week supply of drugs.
Given the uncertainty of the future, making predictions about what the pound will be worth one year from now is a thankless task. The disparities between the GBP/USD highs and lows the major banks are predicting amounts to 31 cents. If you're a UK business that needs to exchange £1 million into dollars, you could potentially lose $310,000. Far better to lock in a rate through tailored risk management services, remove uncertainty, and de-risk your business. Download our forecasts to find out more about what the major banks are predicting.
GBP: pound drops to a fresh six-week low against the dollar
Theresa May is stuck between a rock and a hard place at the moment, with no apparent way of getting out at present. The prime minister cannot get her cabinet to agree to her proposals, so is therefore unlikely to get them through parliament. If she does (one of the biggest ifs there has even been), she then has to hope that EU leaders accept the proposals. Somewhat ironically, the last stage is probably the easiest, especially given the main barriers will have been overcome at that stage.
But it does not look as if she can ever hope to overcome those barriers at the moment. The government is divided on the best course of action, and the Commons is too. The markets realise all of this, which is why the pound sank to a fresh six-week low against the dollar yesterday. It performed better against the euro, but that was because the eurozone's economy is being significantly affected by tariffs and trade wars.
UK finance mortgage approvals for September came in at 38,505 which was fewer than a downwardly revised 39,241 in August and below market expectations of 39,000. It is the lowest reading in six months and down 6.7% from the same month last year. It's relatively quiet on the UK's economic data schedule today, as attention will turn to the eurozone and US. However, Brexit-related news is released almost every day, so it would be a surprise if we don't see some sterling movements on the back of any headlines.
EUR: eurozone growth slows as trade wars continue
The fallout from the trade wars has affected the eurozone's economy, if figures released yesterday are anything to go by. There was a raft of purchasing managers indices from Markit and every single release came in below expectations. In Germany, manufacturing PMI for October fell to 52.3 from 53.7 the previous month, and is the slowest expansion for 29 months.
In the eurozone as a whole, composite, manufacturing and services PMI came in at 52.7, 52.1 and 53.3 respectively, against expectations of 53.9, 53 and 54.5. All in all, it was an extremely disappointing day for the eurozone and the euro tumbled against the dollar. It would have fallen further against sterling, were it not for continued Brexit uncertainty in the UK. It is unlikely that this is the last we will see of the trade war effects, which will certainly be of some concern to the markets and EU leaders.
Today we have the European Central Bank's interest rate decision and, although rates will certainly be kept on hold this time around, we might just hear something interesting in the accompanying press conference. The bond-buying programme is set to end in December 2018 and we could see further indications of a normalisation of economic policy in the future.
USD: Trump attacks Powell for hiking rates
Trump spoke to the Wall Street Journal in the early hours of Wednesday morning and once again attacked the Federal Reserve for its interest rate rises. It is odd that the president has repeated his attack (his fourth in recent times by our count), but perhaps he is trying to convince the central bank to resist hiking rates once more in December. Irrespective of what Trump said, the dollar climbed to a nine-week high as it rallied across the board. It is not exactly clear why that happened, but it appears that traders don't believe that the Fed will be affected by Trump's comments.
In sharp contrast with the eurozone, PMI data in the US came in above expectations in a sign that the American economy is still in a strong state. New home sales were also released and actually came in below expectations to post the lowest rate since December 2016. However, the economy is in such rude health that the reading won't be too much of a concern.
September's durable goods orders will be released later this afternoon, as well as initial jobless claims up to 20 October 2018. Employment in the US has been extremely strong in recent months, with record figures seemingly being achieved all the time, so it will be interesting to see if claims can fall even lower than last time around.
For more on currencies and currency risk management strategies, please get in touch with your Smart Currency Business trader on 020 7898 0500 or your Private Client trader on 020 7898 0541.