Trump and Brexit continue to dominate the currency market
By Smart Currency January 12th, 2017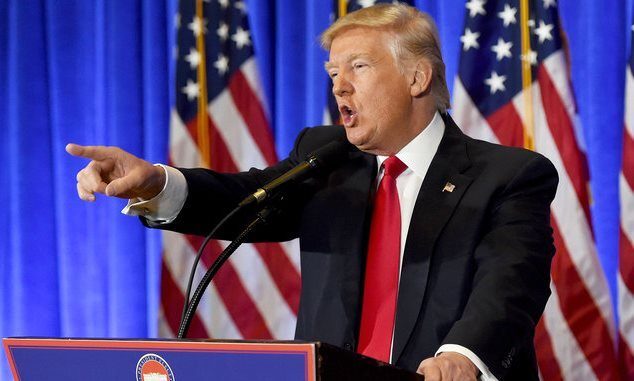 Image Credit | TIMOTHY A. CLARY/AFP/Getty Images
Good manufacturing and industrial data failed to inspire sterling as it is still in "shadow" of Brexit. We also had Donald Trumps first press conference in six months which turned out to be a spicy affair affecting both currency and stock markets worldwide. I think we are in for a very bumpy ride in 2017.
Concerns for the UK despite positive data
Manufacturing managed to reverse the losses from last month and beat the forecast by growing by 1.3 percent. The largest contribution gain came from pharmaceuticals, which saw output increase by 11.4 percent. Another positive recording showed that industrial production – a broader gauge of activity – jumped 2.1 percent. Despite these upbeat numbers we are seeing concerns from analysts, who fear that uncertainty surrounding Brexit outweighs the positive data, hence the decline in sterling (GBP, pound).
In the afternoon, Bank of England Governor, Mark Carney testified before the Parliament's Treasury Select Committee, in London. He stated that the immediate risk posed by Brexit to the UK economy has declined, but went on to highlight the overall level of risk was still "elevated". Meanwhile, the focus of the day was President-elect Trump's press conference at Trump Tower, New York.
'Trump Boom' continues to hinder euro
Yesterday saw limited data released from within the Eurozone. The highlight was German 10 year bonds, which showed borrowing costs edge up slightly for the Bundestag; highlighting – ever so slightly – increased expectations for inflation from investors. Among other data from Ireland and Portugal, as well as an Italian bond sale, industrial production figures in Spain increased slightly. The euro (EUR) remained steady against the pound (GBP), but fell against the dollar (USD) ahead of Donald Trump speaking over in the US.
Today sees an uptick in activity: Ireland and France release their consumer price data, Italy and the Eurozone release industrial production numbers (Italy also sees a bond sale), and Germany will reveal its annual Gross Domestic Product figures. The most important release of the day will come from the European Central Bank (ECB), which will release the minutes from its most recent monetary policy meeting. Investors will be watching closely for any hints on the direction of ECB monetary policy.
Trump press conference impacts dollar
Yesterday saw an eventful day for the dollar (USD), with the worse than expected crude oil inventories increasing 4.1 million and President-elect Donald Trump's first press conference in six months. The opening statements of Trump's press conference resulted in a weakening of the dollar against both the pound (GBP) and euro (EUR) of over a cent only for that ground lost to be regained during the course of his question and answering.
Today sees a wealth of US data releases. Both US export and import indexes are expected to improve on last month's data – up at 0.1 percent and 0.7 percent respectively. There is also jobless claims data and the federal budget balance to accompany a number of Federal Open Market Committee members speaking.
For more on currencies and currency risk management strategies, please get in touch with your Smart Currency Business trader on 020 7898 0500 or your Private Client trader on 020 7898 0541.
Image Credit | TIMOTHY A. CLARY/AFP/Getty Images