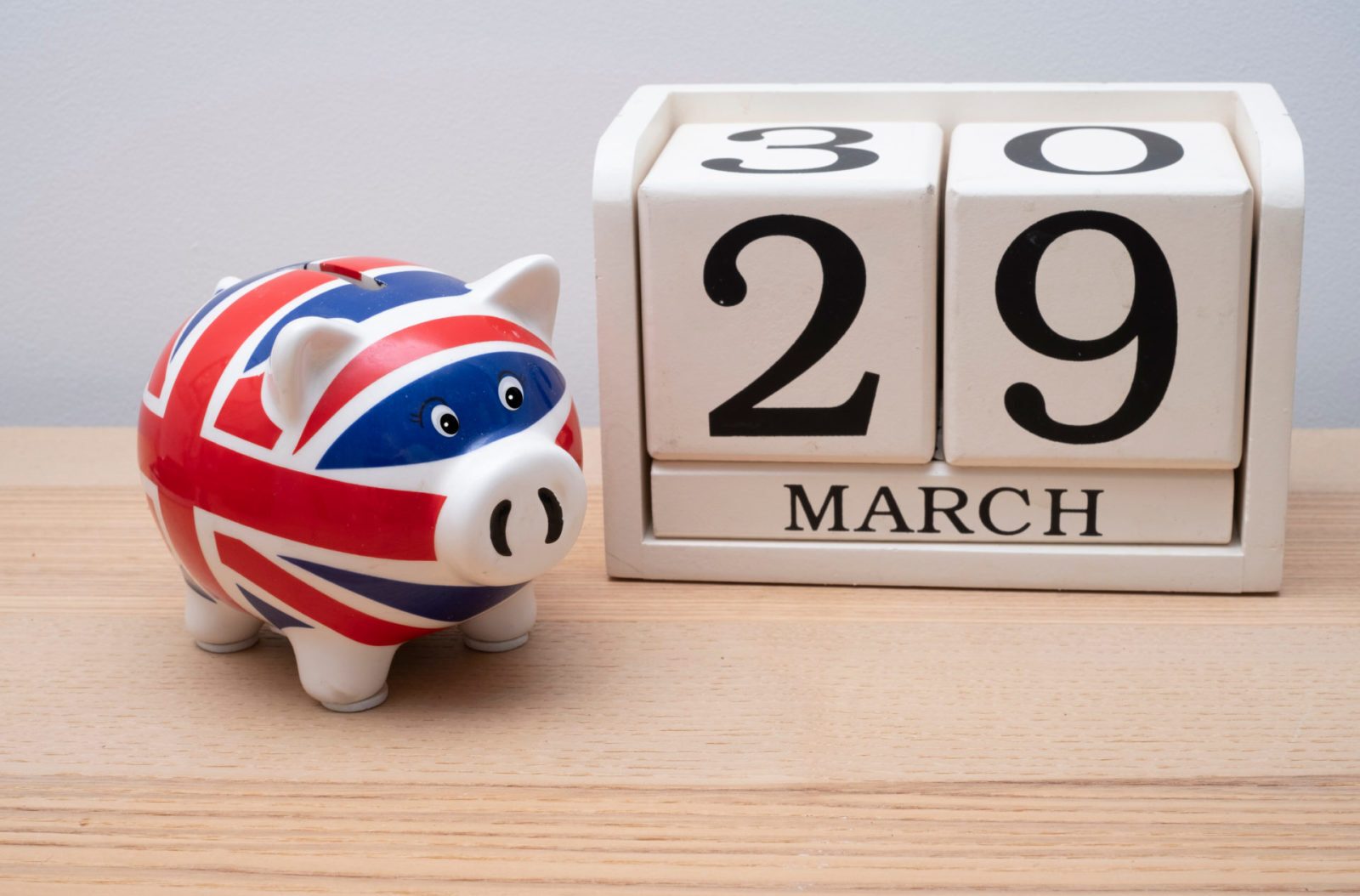 Today would have been the final day of the Brexit deadline, but Parliament is still deciding what it wants. Andrea Leadsom announced yesterday that a third vote, albeit modified to include just the withdrawal agreement, would go ahead on the Prime Minister's vote today. Thus far, however, it seems unlikely to pass, as the DUP is still signalling its opposition.
Brexit uncertainty has helped to keep the euro strong against the pound, despite poor economic performance releases, including business confidence coming much below expectations. Could it be a sign of a continued downturn?
The volatility of the last week is set to continue today and into next week, at least – so don't leave the safety of your money to chance. If you have not done so, please do get in touch with us to discuss risk management strategies that can protect your business . Call your Business Trader on 020 7898 0500 to find out more.
GBP: Pound weakens further ahead of third vote
The pound has weakened further this morning as Brexit uncertainty continues. A third vote on the Prime Minister's Brexit deal will go ahead today, in an attempt to secure an extension until the 22nd of May. This comes as Speaker John Bercow granted the government permission to vote on only part of the deal – the 'divorce bill', citizens' rights and the controversial Irish 'backstop'. The political declaration, which covers the UK's future relationship with the EU, will not be included as part of the vote.
This has prompted anger from some MPs, as they say that May has gone back on her promise to keep the withdrawal agreement and the political declaration as part of the same package. Many have also said that this cannot be counted as the third 'meaningful' vote if the political declaration is excluded.
The pound hit its lowest level of the week yesterday, as Speaker John Bercow re-iterated that the Prime Minister will have to make changes to her deal before holding a third meaningful vote.
Depending on how the vote goes today, it is thought that MPs may vote again on a narrowed-down list of Brexit options, potentially on Monday.
EUR: Euro gains despite fall in business confidence
News yesterday evening that Theresa May would bring her withdrawal agreement back to the British Parliament, in a slightly modified debate, caused the euro to gain as the pound drifted downward on fears of volatility ahead.
In less positive news, business confidence fell from 0.69 to 0.53, much lower than the forecasted 0.66. Services sentiment also came in slightly below expectations, at 11.3 instead of 11.6. It's a sign of the importance of Brexit volatility that euro has still managed to gain despite worrying indicators for the single currency zone's economy.
USD: Dollar remains strong in the face of global slowdown
The dollar continues to strengthen against its rivals, which have been weakened by dovish statements from central banks.
With many currencies on the defensive, the dollar brushed aside a decline in benchmark US Treasury yields to 15-month lows. Revised GDP growth data was also released, showing that America's economy grew more slowly than previously thought in the last three months of 2018. Consumer spending was weaker as well, at 2.5% compared to 2.8% estimated before.
It will be interesting to see if the dollar continues to benefit from the slow of global growth in the coming weeks.
Meanwhile, US-China trade talks continue today. U.S. Treasury Secretary Steven Mnuchin tweeted that they have so far been 'constructive'. It will be interesting to see if any concrete plans materialise to support his positive rhetoric.
For more on currencies and currency risk management strategies, please get in touch with your Smart Currency Business trader on 020 7898 0500 or your Private Client trader on 020 7898 0541.