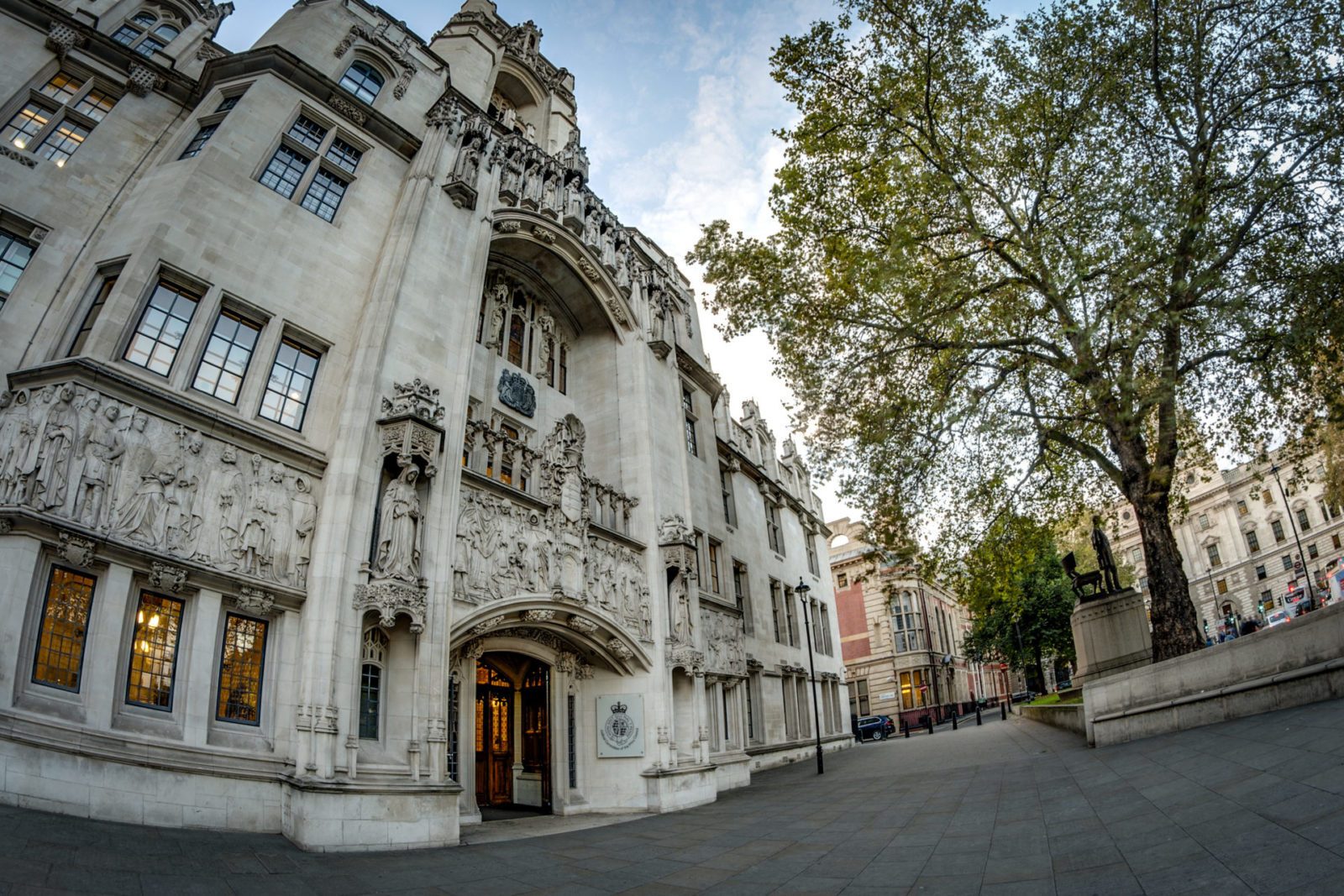 It was a choppy week for the pound last week, as Brexit sentiment moved from a seeming increasing chance of a no-deal into hopes, albeit slim, that progress is being made towards a deal.
Sterling is strong against the euro at the start of what promises to be a very busy week, despite only a few economic releases on the horizon. Poor economic data from Germany has caused the euro to weaken this morning. The Supreme Court will likely announce its decision on Parliament's prorogation later this week, which could instigate some movement for the pound.
The dollar ended last week in a stronger position, and has a busy week of economic data ahead, including GDP figures. China-US talks are also continuing, although substantial progress is not yet expected.
Lock in your exchange rate today with a forward contract. That way, your business will be protected when the markets drop. Get started by calling your Business Trader on 020 7898 0500.
GBP: Supreme Court to announce verdict
Sterling had a choppy day on Friday, starting off strong and then losing some ground against the dollar. It is still weak against the dollar this morning and stronger against the euro.
Following a meeting with Brexit Secretary Stephen Barclay on Friday, the EU's chief negotiator, Michel Barnier has said that it's not possible to agree on a withdrawal deal and sort out the backstop 'later.'  Barclay had argued in a speech on Thursday that "the alternative to the backstop is not necessary until the end of the implementation period in December 2020."
Despite this disagreement, rhetoric surrounding the talks was fairly positive, with Barclay declaring that the UK and the EU share a "common purpose." Mr Barnier said that "lots of work has to be done in the next few days."
In a less optimistic speech, Irish minister Simon Coveney said that there is still a "wide gap" between the UK and the EU in talks, and that everyone needs a "dose of reality" on the possibility of achieving a deal.
The Labour Party will choose between two strategies for Brexit at their annual conference today. The Party is to decide whether to back Remain or to take a neutral stance.
This week, the Supreme Court is expected to announce its verdict on prorogation. If found to be unlawful, this could mean the resumption of Parliament. There is very little in the way of economic data for the UK this week, so Brexit related events could influence the pound.
EUR: Euro weakens on poor data
German manufacturing PMI fell to 41.4 in September, down from 43.5 in the previous month and missing expectations of 44. This is the ninth consecutive month of contraction in factory activity and has caused the euro to fall against both the pound and the dollar. German composite PMI, which combines services and manufacturing, has fallen into contraction for the first time since 2013, dropping to 49.1.
Hopes are up that Brexit negotiations may be slowly progressing towards a deal, after Jean-Claude Juncker said that he was open to other possibilities than the Irish backstop in the Withdrawal Agreement. Reports today are conflicting on whether progress really is happening or not, so we can expect plenty more uncertainty coming up.
Today is a busy day for data, after a quiet week last week. We will see services PMI, Spanish balance of trade and then, later this afternoon, a speech from Mario Draghi and the Bundesbank's Mauderer.
USD: Dollar stronger on hopes of trade talk progress
The dollar finished the end of last week on a strong note, due to hopes of progress in US-China trade talks. The US made the decision that some Chinese goods would be exempt of tariffs, signalling a positive step forward.
New York Fed President John Williams, St Louis Fed President James Bullard and Chicago Fed President Charles Evans will deliver speeches this week. This comes after the Federal Reserve's decision last week to cut rates again, and after reports that there was disagreement between officials over the future of monetary policy.
A series of economic data will be released for the US this week, including GDP figures on Thursday. This could possibly hint at the Federal Reserve's next decision on interest rates.
For more on currencies and currency risk management strategies, please get in touch with your Smart Currency Business trader on 020 7898 0500 or your Private Client trader on 020 7898 0541.