'Super Thursday' not so super for sterling as interest rates kept on hold
By Christopher Nye August 4th, 2017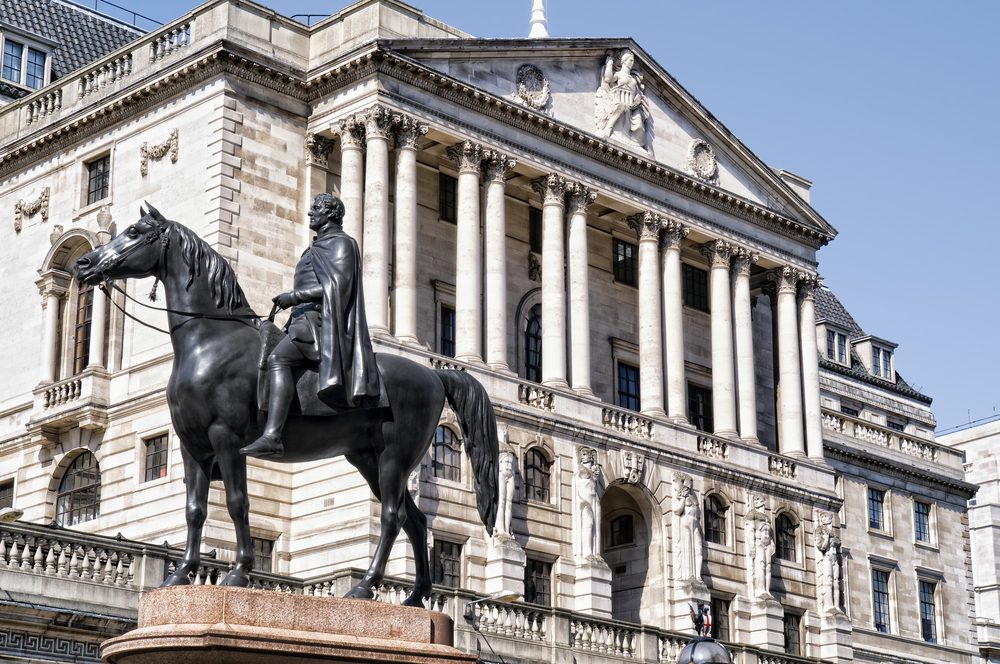 Super Thursday sprang no real surprises yesterday as the Bank of England voted 6-2 in favour of keeping interest rates at their record low of 0.25%. However, the big talking point was the downgrading of forecasts and Governor Mark Carney's comments on how Brexit uncertainty was hurting investment in the UK. This caused sterling to weaken rapidly across the board and it hit a nine-month low against the euro.
Economists reacted to the announcement by claiming the BoE had been more dovish than expected and reached a consensus that interest rates will remain lower for longer than previously thought. However, Carney did suggest that market expectations could be wrong so, as usual, nobody is really any clearer on whether we can expect an increase to 0.5% soon.
We posted an article on Forbes yesterday that discusses the potential impacts of Brexit and, in light of the BoE's forecasting, now would be the perfect time to have a read.
GBP: sterling has wind taken out of its sails
The GBP/USD pairing tumbled from an 11-month high, while the GBP/EUR pairing fell to a nine-month low yesterday. This came on the back of the cautious tone struck by the BoE at its 'Super Thursday' meeting. During the press conference for the quarterly inflation report we saw sentiment change. A month ago there was speculation that UK interest rates could rise in the near future following a shock 5-3 vote.
But it was not to be, as the members voted 6-2 in favour of keeping rates on hold. In his speech, Governor Carney warned that uncertainty over Brexit is beginning to weigh on the UK economy. 2017 growth has been revised down to 1.7% from 1.9% and 2018 growth to 1.6% from 1.7%. In terms of inflation, the BoE raised its forecast for 2017 to 2.7% from 2.6%. It's clear that the BoE are concerned over how Brexit might play out and, while this continues, an interest rate hike remains unlikely for the remainder of 2017.
On a more positive note we saw the PMI services post a better-than-expected reading, but in light of the inflation report, the gains from this report were erased. The underlying feeling from the three PMI's this week is that the UK economy is just about holding its own but uncertainty is rising.
There is no major data from the UK today, but with the release of the US jobs number there is the possibility of further volatility.
EUR: yet another good day for the euro as it continues to perform well
It was a perfect storm yesterday with some strength in the euro derived from a 0.5% increase in retail sales and weakness in the pound. Ultimately, this led to the weakest GBP/EUR rate we've seen in the last nine months.
The euro is currently the strongest performing currency of the year so far, gaining 12.7% against the US dollar. This is likely to continue with plans to scale back their quantitative easing programme and with markets now forecasting less than 50% probability of a final interest rate hike in the US this year.
Looking to the day ahead, we'll be hearing some German data, which so far has supported the euro very well. The main data piece of note is US employment figures…could we see the euro-dollar rate extend its upward trend even further?
USD: dollar dampened by weak data, suggesting poor non-farms figure
Weaker than expected US services sector data worried investors yesterday afternoon and concerns over jobs data were raised. Doubts that the Federal Reserve will raise interest rates in 2017 have increased which sent the dollar tumbling after what was a relatively strong start to the day.
A report indicated that the non-manufacturing index fell to 53.9 last month from 57.4 in June. While a reading above 50 in the index indicates expansion in the sector, the figure came in below expectations of 57.0. The non-manufacturing employment index fell to 53.6, below economists' expectations for a rise to 56.5.
The euro rose modestly against the dollar and hit US$1.1892, just below Wednesday's high of $1.1909. The market saw this as a precursor for a disappointing non-farms employment figure later today, which is closely watched by economists for signs of support for interest rate hikes in the US. While yesterday's data dampened expectations for a strong payrolls figure and a Fed rate increase, one analyst said a potential jump in the job figure could prove instrumental to the US dollar. We will find out later today.
For more on currencies and currency risk management strategies, please get in touch with your Smart Currency Business trader on 020 7898 0500 or your Private Client trader on 020 7898 0541.