Stock markets and vaccine rollout continue to impact sterling
By Christopher Nye January 29th, 2021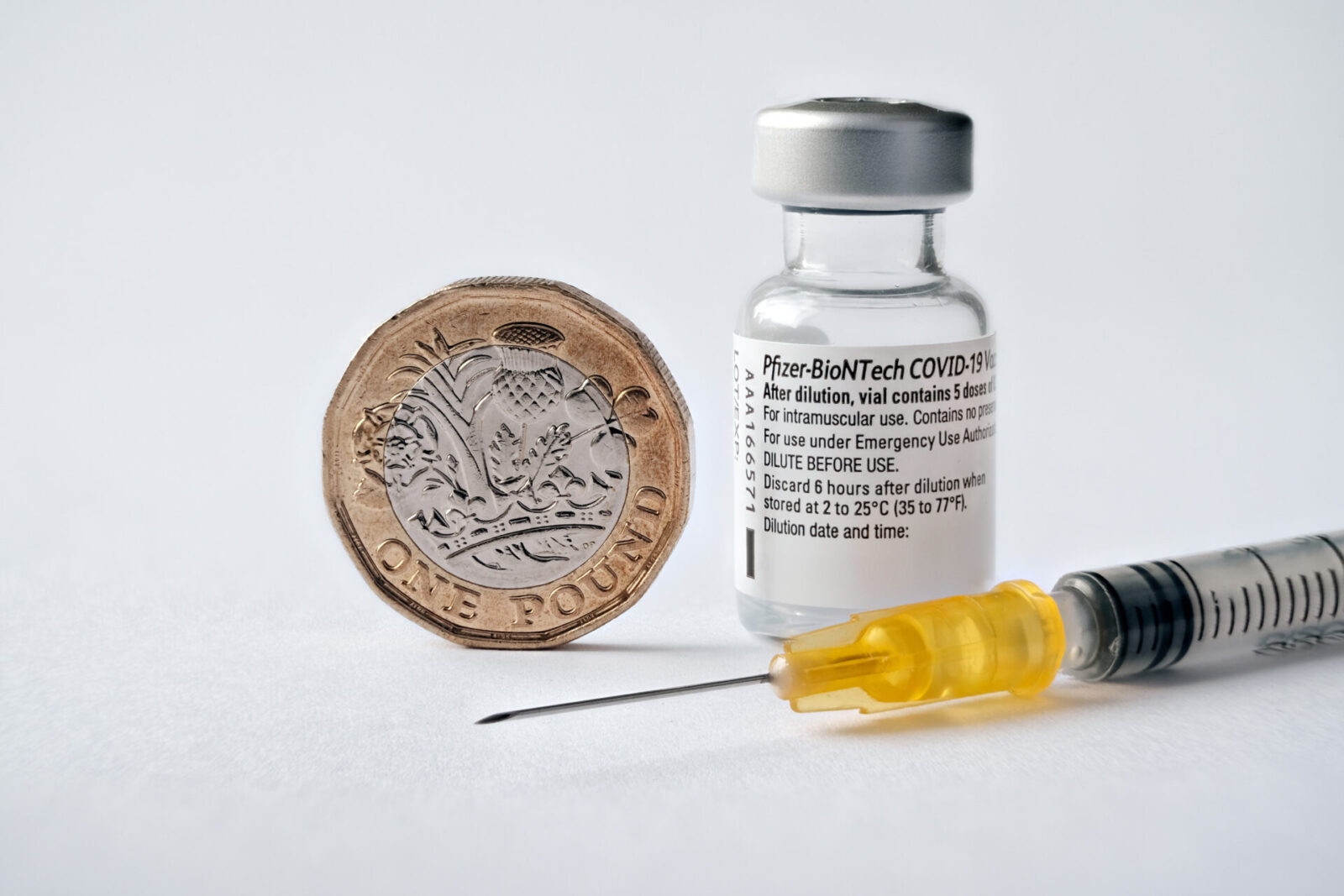 Editorial credit: mundissima / Shutterstock.com
The pound has reacted to stock market jitters this week, but the speed of the UK's vaccination programme continues to provide support. Sterling is still at strong levels against the euro and the dollar but has weakened slightly this morning.
GDP figures are due for Germany later today and personal income and spending data will be released for the US. The markets will be watching closely for any unexpected outcomes.
President Biden's $1.9 trillion deal is still awaiting approval as concerns were expressed about the large price tag. However, yesterday the White House ruled out splitting the package up into smaller bills.
Ensure that your upcoming transactions are protected against the risks of sudden market movements. Secure a fixed exchange rate now with a forward contract; call your Business Trader on 020 7898 0500 to get started.
We have released our latest Quarterly Forecast, which reveals currency predictions from major banks for the upcoming year. After the events of 2020, how reliable could the forecasts be for 2021? Download it now to find out more!
GBP: Vaccine rollout continues to support Pound
The UK's vaccine rollout continues to provide support for the pound. However, as we've seen this week, the stock markets also have a bearing on sterling's movements. The pound is still at strong levels against the euro and dollar but has weakened slightly this morning.
The markets appear to be turning a blind eye to the infection and death rates in the UK and are instead focussed on the vaccine rollout, which is seen as essential to economic recovery.
A new coronavirus vaccine, which is still being tested, has shown to be 89.3% effective in large-scale UK trials. It is also effective against the new variant of the virus. If approved for use, the UK will receive 60 million doses in the second half of this year.
GBP/USD chart
EUR: GDP figures for Germany released today
The euro remains under pressure against the dollar this morning.
Sentiment figures for the Eurozone were released yesterday were better than expected overall, but still painted a fairly bleak outlook of the economic situation in Europe at the moment.
GDP figures for Germany will be released today, which are expected to remain unchanged quarter-on-quarter. Year-on-year, Germany's GDP is expected to decline by 4% in the fourth quarter.
Unemployment data for Germany will also be released today.
USD: Dollar strengthens due to safe-haven appeal
The dollar has strengthened against a basket of currencies this morning due to its safe-haven appeal. This has come about due to volatility in the equity markets.
Data released for the US yesterday showed that weekly initial jobless claims fell more than expected. Fourth-quarter GDP, meanwhile, slowed sharply but still grew 4% year-on-year.
The markets continue to wait for President Biden's stimulus package. Approval of $1.9 trillion deal has been delayed due to concerns over the large price tag. The White House said yesterday that the package would not be split up, suggesting that Democrats could pass their package through a party-line majority vote.
Personal income spending figures for December will be released later today.
For more on currencies and currency risk management strategies, please get in touch with your Smart Currency Business trader on 020 7898 0500 or your Private Client trader on 020 7898 0541.