Sterling's recovery from 51-year low against the dollar stalled
By Alex Bennett November 7th, 2022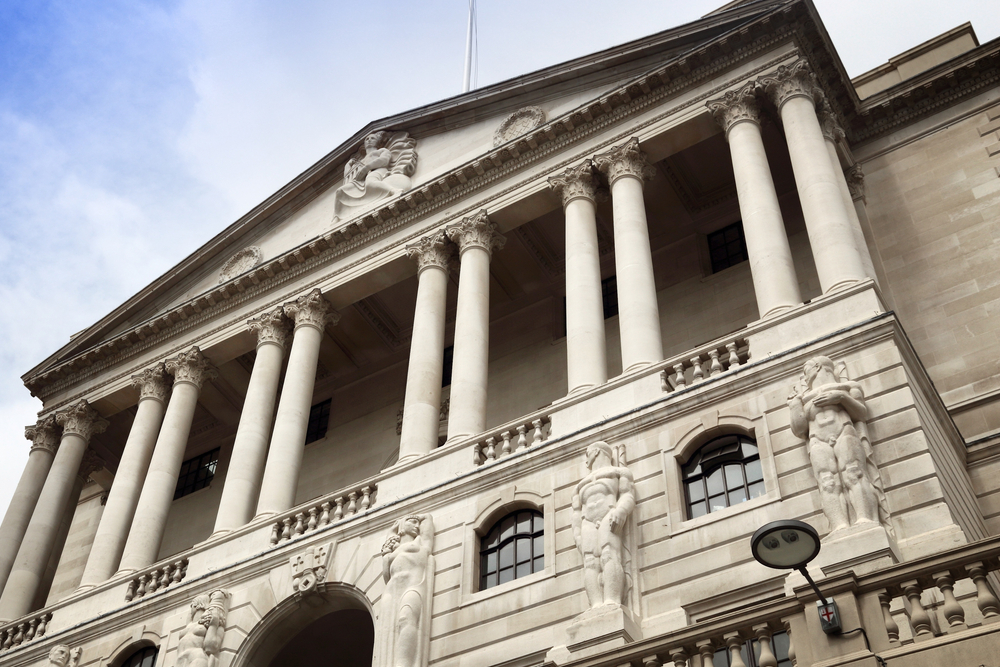 Economists suggest the BoE's gloomy economic outlook following Thursday's rate hike may turn away international investors.
Sterling's recovery from its historic low against the dollar in September seemed to have stalled towards the end of last week. The BoE's gloomy economic outlook following Thursday's rate hike was a contributing factor as it pointed to the prospect of UK interest rates rising at a much slower rate than in the eurozone and US; something international investors wouldn't be very keen on.
This morning the Bank of England's Sarah Breeden spoke at 9am following the Bank's recent interest rate decision. BoE policymakers voted by a majority of 7-2 to raise Britain's interest rate by 75 basis points during its November meeting last Thursday. This pushed the country's interest rate to 3%, raising borrowing costs to their highest levels in 14 years.
Britain is expected to see the biggest nursing strike in NHS history in the coming weeks. Nurses have voted in favour of the industrial strikes however Cabinet Office minister Oliver Dowden said the country has "well-oiled contingencies in place" to deal with strikes.
With current market volatility, we believe it has never been more important to share recommendations and collaborate with other businesses. Make a Smart referral today and receive a £200 Amazon voucher as thank you. Plus, you'll be entered into our prize draw for a chance to win £2000 towards a work event of your choice.
There is now less than one month until our prize draw closes. Refer a business here.
The S&P's global construction PMI for the Eurozone will be released at 9:30 this morning. The index is expected to fall gently to 44.6 from 45.3.
In America, non-farm payroll data on Friday confirmed that the US economy added a higher-than-expected 261K jobs in October. Although this is still the weakest reading since December 2020, this was well above market expectations of 200k. Notable job gains came from health care services, as well as professional and technical services.
This week, markets will be watching closely for the latest US inflation data which will be announced on Thursday.
Make sure any upcoming transactions are protected against the risks of sudden market movements. Secure a fixed exchange rate now with a forward contract; call your Business Trader on 020 7898 0500 to get started.
GBP: UK GDP data expected this week
It is a moderately quiet day for data today. While there will be various releases over the course of the week, key data markets will be watching out for is GDP this Friday. Britain's annual GDP growth rate data for Q3 will be released at 7am.
Gross domestic product grew 4.4% year-on-year in Q2 of 2022. The rise was higher than the initial 2.9% rise but still pointed towards the smallest growth rate in five quarters.
GDP/USD over the past year
EUR: euro still strong against the pound
After making new gains against the pound over the course of last week, the euro begins today marginally unchanged from where it ended on Friday.
Germany's industrial production was released this morning. It rose by 0.6% month-over-month, rebounding from an upwardly revised 1.2% fall in August. In the previous data, the country's industrial production fell 0.8% month-over-month.
USD: US inflation predicted to fall
Last Friday, the Federal Reserve published a report warning of the potential for financial distress that may damage the economy if interest rates rise to steeper levels than expected. some of the risks included "unacceptably high" inflation, a weaker global economy, and geopolitical turmoil.
This comes ahead of annual inflation data on Thursday which is expected to fall gently to 8.1%. If it does, this would point to the 4th consecutive month of slowed rates.
For more on currencies and currency risk management strategies, please get in touch with your Smart Currency Business trader on 020 7898 0500 or your Private Client trader on 020 7898 0541.